In my latest release, MEANT FOR YOU, Jenny Castelli is a single mom, raising her son, trying to get a new business started and caring for her aging mother. Jenny is opening a garden center and although parts of her life are chaotic, making living things grow always makes her feel centered. Since spring is finally here, I'm also planning what I'm going to plant this year. I definitely don't have Jenny's talent, but I still love choosing flowers and vegetables for the garden and my potted plants.
There's something about the scent of the earth and getting your hands dirty that is inherently satisfying. Going to a garden center and choosing just the right mix of flowers or the perfect tiny tomato stalk is the perfect way to spend a Sunday afternoon.
Working outside is good for your body and your spirit, although not everyone has time for a big garden. I used to be more of a gardener but the past few years I've limited myself to a couple of pots of flowers and tomato and basil plants. Even that makes me feel like I've accomplished something. It's a great excuse to get outside on warm mornings and there's nothing better than picking a tomato from the yard in late summer to use in a salad or on a sandwich. Gardening forces patience and helps you reconnect with the cycles of nature. In this world we live in where technology is everywhere, gardening is a great excuse to unplug and be mindful.
It's also the perfect activity to do with a friend or someone you love. In MEANT FOR YOU, the hero, Owen Dalton, has had his heart broken by Jenny once before. But when life (and a fake engagement) bring them back together, one of the ways they connect is working together at her nursery. He gets to see her doing something she loves and it helps to remind him why he first fell in love with her.
So even if it's just one tiny plant or a container herb garden, plant something this spring if you haven't already and I hope readers enjoy MEANT FOR YOU as much as I loved writing it!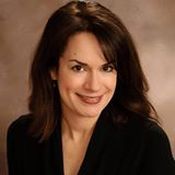 I was raised in Cincinnati, Ohio, and for as long as I can remember I've loved books. Growing up, I wrote stories and plays and graduated with a degree in Journalism from Ohio University.
By then I'd also fallen in love with the mountains. After college I pointed my ancient Honda west until I came to Colorado. I worked on a dude ranch and then spent a month camping through the southwestern part of the state. Technically, I might have been homeless but that hardly seemed to matter while sleeping under the stars.
I settled down to a career in Human Resources and traveled across the country for my job. With my fear of flying, I needed something to distract me on all those planes. I picked up a Julia Quinn novel in an airport bookstore and was hooked. It dawned on me that the stories milling around in my head were actually romance plots. My passion for novel writing was born.
Fast forward a couple of years and I'm now married, a part-time writer and a full-time Professional Wiper (noses, bottoms, tears, scraped knees, pet accidents – you name it, I've cleaned it up).