When I started writing the Poison & Wine series, I thought about creating a fictional town around Princeton, New Jersey. I even considered choosing a neighborhood small town as the location for the series, but something was missing. Much like the Martha's Way series in which the island Martha's Vineyard became a character in itself, I wanted to capture that same indispensable quality in the Poison & Wine series. After a lot of back and forth with myself and my supporting group, I decided to go with my heart.
The medium-size vibrant town is family friendly, centrally located between Philadelphia and New York. It holds the record for having the most ice cream parlors in Mercer County, which include The Bent Spoon, Halo Pub, Thomas Sweet and Ricky's…needless to say we eat a lot of ice cream.
Princeton is also home to Princeton University, Colbie Bennington's alma mater. The University is mentioned several times in the novel as Colbie is one of the two protagonists in SOMEWHERE TO BEGIN.
It had been almost five years since she waved goodbye to her alma mater. Yet standing across the street, staring at the oldest construction at Princeton University, chills ran down her spine—from its critical role in America's history during the Revolutionary War, the fact that her grandparents met and fell in love while studying at the same University she later attended, to the many days she'd spent sitting on the front lawn deep in a debate over Dante, Socrates, situational ethics with fellow classmates, reading one of Shakespeare plays, and writing research papers.

A wave of sadness hit her. There, she'd been free, the most alive. She missed the carefree Colbie, however fleeting that time had been.
A little side note. One of my favorite pictures of our boys is of them running toward Nassau Hall.
I've learned a lot about Nassau Hall from my father-in-law. The man is a walking history book. As I'm writing this, I can hear his voice vibrating with delight as he marvels over the historical events surrounding this national landmark.
Nassau Hall was named in memory of King William III of England, House of Nassau and Prince of Orange. The Renaissance style building with ivy climbing on its walls was at one time the largest stone structure in North America and played a significant role during the American Revolutionary War.
During the Battle of Princeton, January 3, 1777, the British occupied Nassau Hall but soon surrendered to General Washington's troops, who had hit the structure hard with artillery.
I love to include symbolism in my novels, something that captures the essence of a story. This national landmark has survived fires, wars, and of course students. Yet, much like a battered veteran, it remained standing, serving as a symbol of the history and traditions of the University. Even the dent left by a cannonball on the south side of the west wing—that remains evident today—encapsulates Colbie and Zander and their battle scars, a reminder of who they used to be, where they've been, and who they'll never be again.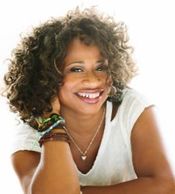 Mika Jolie is the bestselling author of the Martha's Way series.
She lives in New Jersey with her Happy Chaos—her husband and their energizer bunnies. A sports fanatic and a wine aficionado, she's determined to balance it all and still write about life experiences and matters of the heart. Let's face it, people are complicated and love can be messy. When she's not weaving life and romance into evocative tales, you can find her on a hiking adventure, apple picking, or whatever her three men can conjure up.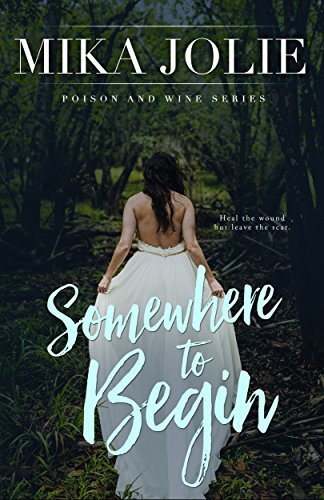 There are wounds that never show on the body.
For twenty-nine years, Colbie Bennington does as expected with an eternal smile stained on her lips. The biggest chances she's ever taken can be counted on one hand, three fingers to be exact—her battered red chucks, painting her toenails a vibrant blue, and her wedding dress. Always the dutiful daughter and a Stepford fiancée, she has never acted on impulse, never been in love.
She's never lived.
On her wedding day, Colbie ends a toxic relationship, drops the fake smile, and says, "I can't do this anymore."
Navy SEAL Zander Serrano returns home broken and burdened with a volcano of remorse. Too trapped in a mental war to be at peace and too damaged to be at war, he shuts the world out. The last thing he expects is to feel, especially for a runaway bride with her own baggage.
Two empty hearts marred in different spots find themselves drawn to one another. Each with their own scars. Some, the world can see. Others, unseen to the naked eye.
They say two broken people should not be together. But for Colbie and Zander, their attraction is undeniable, unexpected.
Can two souls with fractured parts be the best cure for each other's wounds?
Starting over is never easy, but sometimes in life, everyone needs somewhere to begin.
Romance Contemporary [Author Self-Published, On Sale: September 20, 2016, e-Book, ISBN: 9781537496528 / eISBN: 9781524214074]