When you are a dragon Queen, you are pampered and spoiled by your court. Of course, if you don't have a court yet, like Queen Margery in my latest Emerging Queens book, THE QUEEN'S DANCE, you're fighting for your life as rampaging Cultists try to kill you and greedy dragon studs try to kidnap you. But all the more reason to form a court and be treated like the Queen you are.
Dragon Queen Carolyn from the first book in the series, THE QUEEN'S WINGS, recommends a few good books to read and then a few more downloaded onto your tablet. And maybe a quick visit to the library to round out your TBR pile. Make sure you bring your long suffering protector or consort to carry all those books for you. Once you have all the books to read, you can indulge by reading in the tub, in bed, in a hammock, in the car…
Some of Carolyn's favorite books are:
On the other hand, Dragon Queen Viola from THE QUEEN'S DANCE thinks nothing is more relaxing than knitting something mindless with soft yarn. She recommends you make yourself some fingerless mittens. It's basically a large rectangle that you wrap around your wrists and then use the yarn to sew it up and leave a thumb hole. Or if you've got size 15 needles and super bulky yarn, knit a scarf which is a long rectangle or you can do a big triangle and have a shawl. Then, when you're surrounded by soft warm knits, you can cuddle up with your mate for a quick snooze.
Queen Margery, the heroine of THE QUEEN'S DANCE, spends some of her time in the lovely state of Vermont. There's plenty to pamper yourself there. Lake Champlain chocolates and pure maple syrup. Not to mention all the tasty cheese samples at the Grafton Village Cheese Shop. But what really floats Margery's boat is tea. Here are Queen Margery's top five favorite teas and tisanes:
Teavana Pineapple Blueberry Kona Pop
Harney & Sons Ginger Peach
The Republic of Tea Cinnamon Plum
David's Tea Pom-Diggety
Celestial Seasonings Raspberry Zinger
So now that you have your books, your warm knitted garments and a cup of tea, you can continue to pamper yourself in a Queenly fashion by having all those dragon studs that you control give you a foot massage. If you do that, you may want to have them whip up this recipe to use.
Queen Margery's Green Tea and Peppermint Foot Soak
1 cup of Epsom salt
1 cup of baking soda
2 tablespoons of coconut oil (You can also use almond oil or sunflower oil. Even olive oil will do in a pinch)
5 teaspoons of green tea. (Margery says, if you have the bagged kind, cut open 5 bags and dump the contents into your container.)
15-30 drops of peppermint essential oil
Dump all the ingredients but the oil in a quart size Mason jar. Shake to combine. Drip in ½ of the essential oil. Shake to mix together. Test the scent. If it's too much add equal amounts of Epsom salt and baking soda. If it's too faint, add the rest of the essential oil. Fill up a basin with the hottest water your feet can stand to be in comfortably and then add in ¼ cup of the mixture. Soak for ½ hour or until you get through a few chapters of that book or a few rows of that scarf. Then put on some thick, cotton socks to keep in the freshness.
Now, it's time to get on the massage table and have one of your handsome dragon studs rub out all the aches and pains from your body.
Queen Margery's Earl Grey Massage Oil
½ cup of the carrier oil of your choice. (Sweet almond is Margery's favorite, but you can also use grapeseed oil or coconut oil.)
2 Earl Grey tea bags
Pour the oil into a Mason jar and drop the tea bags in so they're submerged. Put the cover on and leave them it out in the sun for an afternoon or out on the counter for two or three days so that the Earl Grey steeps into the oil. Then remove the tea bags before use.
I hope you enjoyed these recipes. If you like things like this, please consider signing up for my newsletter at jamiekschmidt.weebly.com.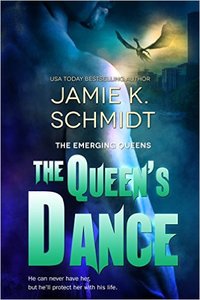 Despite his handicaps outside his natural habitat, water dragon Remy "Champ" Champlain fights to protect Queen Margery from those who plot to quash her damaging news reports by silencing her…forever.
He can never have her, but he'll protect her with his life.
After newly shifted sky dragon Queen Margery is rescued from smugglers by water dragon Remy Champlain, she debates whether to flesh out the story that nearly got her killed or embrace her royalty and build a court of protectors and studs. Sparks fly between Remy and her. He'd love her to give up her job and settle down…hopefully with him…but he can't fly and she can't swim, so their relationship can never get off the ground.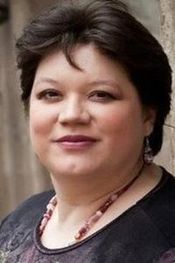 Jamie Kleinkauf-Schmidt has over thirty short stories published in small press and ezines. She holds a Bachelor of Arts Degree from the State University of New York at New Paltz in Secondary Education English, which is a fancy way of saying she went to college to teach high school English. When that didn't pan out, she worked as a call center manager, a Tupperware consultant, a paralegal, and finally a technical writer for a major conglomerate company. She is an active member in the Romance Writers of America (RWA), serving as the PRO liaison for her local chapter Connecticut Romance Writers of America (CTRWA).
When not writing, Jamie relaxes with a mug of hot tea and knits or makes beaded jewelry. She sells her handcrafted items at The Dudley Farm during the summer. A voracious reader, Jamie has a Kindle and is not afraid to use it.