1–What is the title of your latest release?
Coming Home to Seashell Harbor
2–What is it about?
It's an enemies-to-lovers second-chance romance with lots of dogs! And three best friends-for-life.
3–What do you love about the setting of your book? 
I love old homes and I love the ocean, so put the two together and I'm in my happy place!
4–How did your heroine surprise you? 
Success for Hadley was defined in a way that wasn't making her happy. But she didn't think that what she really wanted to do was in line with her definition of success.
5–Why will readers love your hero? 
Tony is fun and has a heart of gold but he has a big struggle – he had an injury that prevented him from being one of the greatest footballers of all time. And he's desperate to show the world that he's become a success in a different way. And even though Hadley and he are on opposite sides for much of the book, he can't help falling in love with her. 
6–What was one of your biggest challenges while writing this book (spoiler-free, of course!)? 
Answer: The dogs have personalities too. That's all I'm going to say. 🙂
7–Do you look forward to or do you dread the revision process? 
 I really like it. This is where the story really comes alive. And the stress is down a little bit because you have a story there, it just needs to be made better. Which is fun! 
8–What's your favorite snack to have on hand while writing? 
For years I couldn't have caffeine because I had migraines, and even a little bit of coffee gave me a headache! Now my migraines are a lot better and that cup of coffee in the morning makes my whole day. I really appreciate it! 🙂
9–Where would you go for an ideal writer's retreat? 
 Somewhere where I can look out over the water and walk on a beach every day.
10–What's the best piece of writing advice you've received? 
Don't give up. That making it in the writing world requires persistence. I've found hard work is a lot more important than being naturally talented at anything.
11–Who is the fictional character you want to hang out with the most? (anyone in literature!)
It would have to be Jo from Little Women. She was such a passionate rebel.
12–What's one of your earliest book memories? 
When I was very young, my older sister used to buy me books and inscribe them on the front page. It made me feel that books were precious. I recently signed one of my books for her in the same place.
13–If you had to write in a different genre, what would it be and why? 
I love language! My editor can attest to the fact that I am wordy. So I think I would do a women's fiction type of story with a romance thread. I love family dynamics and friendships too.
14–What song will automatically put you in a good mood? 
Michael Buble – Save the Last Dance for Me. "So don't forget who's taking you home, and in whose arms you want to be…so darling, save the last dance for me. Ba ba ba ba ba ba Bababa bababa!"
15–What is your favorite way to practice self-care?
I Jazzercise and bike and walk whenever possible. Sitting is killer and getting a book done requires a tremendous amount of time staying in one place for a long time
16–What can you eat and never get sick of? 
Ice cream!
17–Will you share a favorite, recent-ish book you recommend? 
I read Jill Shalvis's The Forever Girl and really enjoyed it.
18–Do you have any hobbies? 
I've rediscovered crafting since my kids are out of the house. My sister got me hooked on diamond painting, which is a craft where you stick thousands of these colorful little plastic dots on a canvas, one at a time. It's a cross between paint-by-number and cross-stitch – and the end result is a gorgeous picture – and the dots sparkle. I'm completely addicted. And it really calms me down! I'm also addicted to the NYT Daily podcast, which I listen to while I walk.
19–Are you an early bird or a night owl?
Going to bed is the worst thing I have to do every day! I wish I didn't have to sleep at all. I'd stay up and read all night every night if I could!
20–What can readers expect from you next? 
Well, there are two more friends in the Seashell Harbor series who are getting books of their own. And I'm doing a fun small-town series for Entangled Amara about three sisters. 
Thanks so much for having me!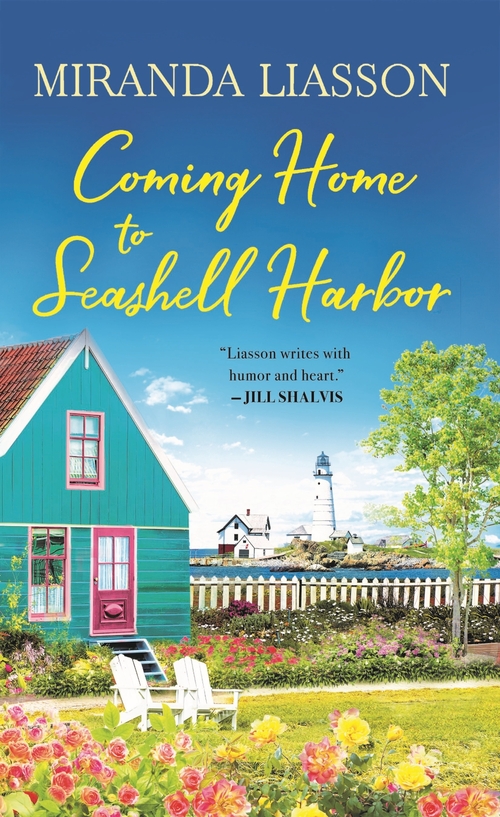 An emotional novel about first love, second chances, and what it means to follow your heart from this award-winning author who "writes with humor and heart" (Jill Shalvis, New York Times bestselling author).

Hadley Wells swapped her dreams of saving the planet for the glamour of Hollywood. But when a very public breakup reveals cracks in her not-so-perfect life, she returns to her hometown to reassess what it is she truly wants. Unfortunately, Seashell Harbor has some trouble of its own—including the first man to ever break her heart.
A serious injury forced footballer Tony Cammareri into early retirement—now he's determined to reboot his life with a splashy new restaurant venture. He knows better than to expect a happy reunion with Hadley, but he's determined to make up for the way things ended between them. Yet when Tony and Hadley end up vying for control of the town's future, they find themselves once again on opposing sides.
As their rivalry intensifies, they must decide what's worth fighting for—and what it truly means to be happy.
Small Town | Romance Contemporary [Forever, On Sale: May 4, 2021, Paperback / e-Book, ISBN: 9781538736241 / eISBN: 9781538736234]
A charming and entertaining first love, second chance romance!
Picking up a Miranda Liasson novel makes me feel like I'm catching up with old friends!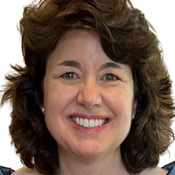 Miranda Liasson is a bestselling author whose heartwarming and humorous romances have won numerous accolades and have been praised by Entertainment Weekly for the way she "deals with so much of what makes life hard . . . without ever losing the warmth and heart that characterize her writing." She believes we can handle whatever life throws at us just a little bit better with a laugh. A proud native of Northeast Ohio, she and her husband live in a neighborhood of old homes that serves as inspiration for her books.