Instead of trying to find your perfect match in a dating app, we bring you the "Author-Reader Match" where we introduce you to authors as a reader you may fall in love with. It's our great pleasure to present Katie Delahanty!
Writes:
I write both adult women's romantic fiction and YA. My latest novel INCOGNTIO, is the second book in my dystopian YA "Keystone Series" about a teenage Influencer who fakes her death to join a secret society of thieves who are stealing analog history before dark forces can forever alter the past. INCOGNTIO reunites teens-with-a-crush Elisha and Garrett when they are both asked to steal the same object from Andy Warhol's Time Capsules. Pitted against each other, they must figure out who they can trust—and if they can trust each other—as they unravel a conspiracy that has the power to re-set history.
About:
I'm a former fashion and lingerie designer who's career almost came to a crashing halt when Google accused me of selling "Mail Order Brides" (long story, we can talk about it over dinner on our first date). Having been banned from AdWords for life, I started a fictional blog as an alternative way to drive traffic to my employer's website. That blog became my first novel so, I love a good twist of fate! And, having lived in Los Angeles for over twenty years, I have a fascination with all things celebrity, Influencer and pop-culture. As the quiet girl who is usually standing awkwardly in a corner, these words that have actually been spoken to me:
My husband (as we're leaving a party): "You know that was Channing Tatum you were talking to for the last half hour, right?"
Me: "What." (groans, plants face in palm) "Why don't you tell me these things?"
My husband: "Because you would freak out, keel over, and die."
Me: "True."
These sorts of real-life experiences tend to sneak into my stories.
What I'm looking for in my ideal reader match:
-Teens and teens at heart!
-Readers who love a slow burn romance about the push and pull of getting to the first kiss
-Adventure seekers who love a heist
-A fascination with life in the near-future where simulations and augmented reality are the norm
-Readers who are intrigued by underground secret societies and conspiracy theories
What to expect if we're compatible:
-Fun, dialogue-driven romantic young adult and women's fiction with a pop-culture twist and a splash of serendipity, wish fulfillment, and sometimes magic.
-Happy endings and modern fairy tales.
-Fashion and costumes! As a former fashion designer who always drew inspiration from books (and always wanted to be a costume designer) I love to share the fashion and makeup inspiration behind my stories.
-A heroine and hero who make each other brave and encourage each other to follow their biggest dreams.
-Large casts of characters where the romance unfolds alongside the heroine's personal journey in finding herself.
-Positivity, affirmations and a "you can do anything" spirit. Someone who will encourage you to give up fear and follow what you love. I believe in YOU!
Keystone Book 2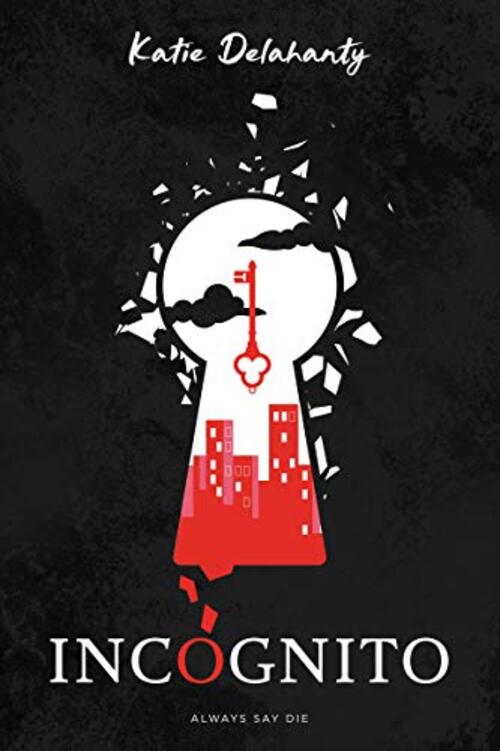 In the virtual utopia of the Simulation, everyone will live peacefully and without fear or needs—at least that's how they're selling it. But the government plans to use this program to take control of the entire human race. Elisha Dewitt has just been given her first mission to help prevent this, and she's ready to prove she can go incognito just as well as any other master thief.
Breaking and entering? No sweat. She's done worse. Stealing a cassette tape from the museum vaults will be easy—in, out, done—until he shows up…and everything gets way more complicated. Garrett Alexander just has that effect.
Nothing is as it seems, and a dangerous game of cat-and-mouse begins with Garrett, her rival and match in every way. Not knowing who she can trust, Elisha decides it's up to her to rescue everyone—even Garrett—before the world as she knows it comes to a brutal end.
The Keystone series is best enjoyed in order.
Reading Order:
Book #1 Keystone
Book #2 Incognito
Young Adult Science Fiction | Young Adult Suspense [Entangled Teen, On Sale: May 3, 2021, Paperback / e-Book, ISBN: 9781682815038 / eISBN: 9781682815045]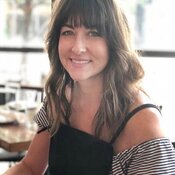 Katie lives in Los Angeles with her husband, pre-school-age twin daughters and toddler son. Growing up in Pittsburgh, she loved old movies and playing dress up, but never considered telling stories of her own. It wasn't until she was asked to start a blog for the sleepwear company she worked for that she began to write. Not knowing what to say about lingerie, she decided to write a fictional serial about a girl who was chasing her dream of being a costume designer and fell in love with a rock star along the way. And that's when Katie fell in love with storytelling. She's been waking before dawn to write ever since