Instead of trying to find your perfect match in a dating app, we bring you the "Author-Reader Match" where we introduce you to authors as a reader you may fall in love with. It's our great pleasure to present MK MOORE! 
WRITES:
Filthy Contemporary
ABOUT AUTHOR:
I live in Tennessee with my amazing husband who inspires me every day. There is a little bit of him in every man I write! I have always been writing something. I took the plunge and self-published my first book in July 2017.
WHAT I'M LOOKING FOR IN MY IDEAL READER MATCH:
Someone who loves love! My couples are head over heels for one another pretty quickly!
WHAT TO EXPECT IF COMPATIBLE:
No cheating, steamy love scenes, and a delicious happily ever after!
About the 425 Madison Series
Welcome to 425 Madison Ave the perfect place to fall in love. Nine delicious romances set in fast-paced & sexy NYC just waiting for you to read.
The series features stories from some of your favorite romance authors: Leigh Lennon, MK Moore, Allie York, Aubree Valentine, Kay Gordon, Lauren Helms, Sylvia Kane, Katy Ames, and C. Lesbirel.
Join these authors as they come together, each with a standalone romance for you to enjoy.
Featuring some of readers' favorite tropes: second-chance romance, best friends sibling romance to a good ol' enemies to lovers romance. We've got you covered with a sports romance, a fake relationship and even an ugly duckling or two. Don't forget a brother's best friend and falling for your soul mate. Maybe a little love triangle as well. Each tale offers you something new, something different. After all, 425
For more information, visit the series website ➝ www.425madisonseries.com
Follow the series on Facebook ➝ https://www.facebook.com/425MadisonSeries
425 Madison Avenue Book 2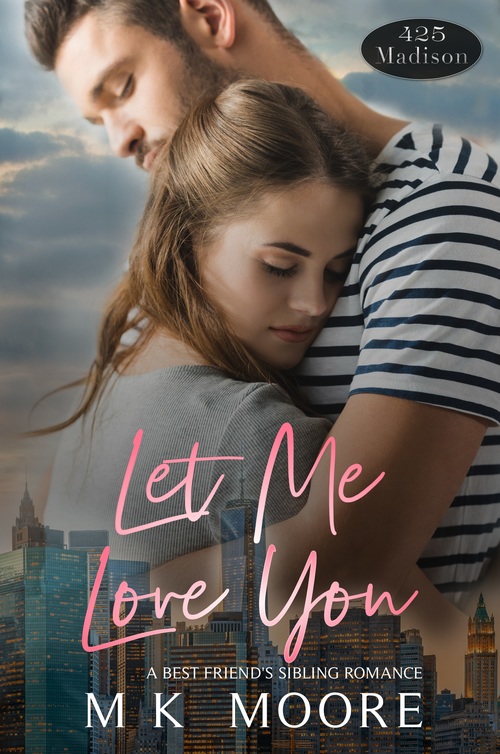 Mallory
My professional life has taken off. Now if I could get a personal one,
that would be great. He is so amazing. Good looking, smart, and
everything I ever wanted. Why won't he let me love him?
Malachi
Coming home from a life of service is hard. It's even harder when
you're injured.
Why did she have to be so beautiful? She is everything I never knew I
wanted. Letting her love me was the easy part.
Don't let the title fool you, this book is full of all the MK Moore
yumminess that you can handle. As always, you can expect a safe and
steamy happily ever after.
After all, 425 Madison Avenue is the perfect place to fall in love.
Romance Contemporary [Self Published, On Sale: February 21, 2019, e-Book, ISBN: 9781796602388 / ]