As a reader, book covers catch my eye. As a writer, titles draw me in. My three features this week were complete head-turners that had me hooked at first sight. From the natural born enemies of MISSION IMPAWSIBLE , to cozy southern charm of WAR AND PEACH, to the wispy fresh breezes of the Oregon shore in BLOWN AWAY, I was completely captivated from cover to cover.
Expand your horizons, and get cozy with three winning mysteries.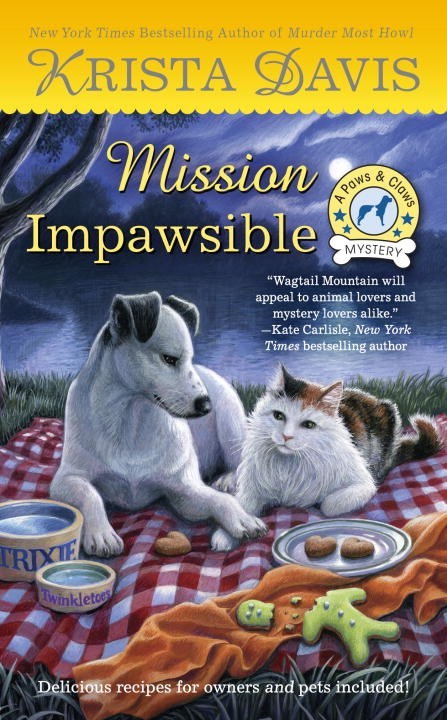 From the New York Times bestselling author of Murder Most Howl comes the fourth Paws & Claws mystery…
In the pet-friendly town of Wagtail, Virginia, there's no love lost when Holly Miller meets her match in a murderer…
Holly and her grandmother, Oma, are working their tails off to prepare the Sugar Maple Inn for an upcoming matchmaking event for pet owners. While Holly has no interest in pairing up, Oma plans on playing Cupid and finding someone to warm her reluctant granddaughter's heart.
Unfortunately, one man Holly does meet is cold—dead cold—and he has a personal letter from Oma in his pocket. As suspicion is cast over the inn's guests, Holly—with the help of her furry friends, Trixie the Jack Russell and Twinkletoes the cat—must fetch the real killer, or she may soon have a date in court.
Delicious recipes for owners and pets included!
Mystery Cozy [Berkley Prime Crime, On Sale: February 7, 2017, Mass Market Paperback / e-Book, ISBN: 9781101988565 / eISBN: 9781101988572]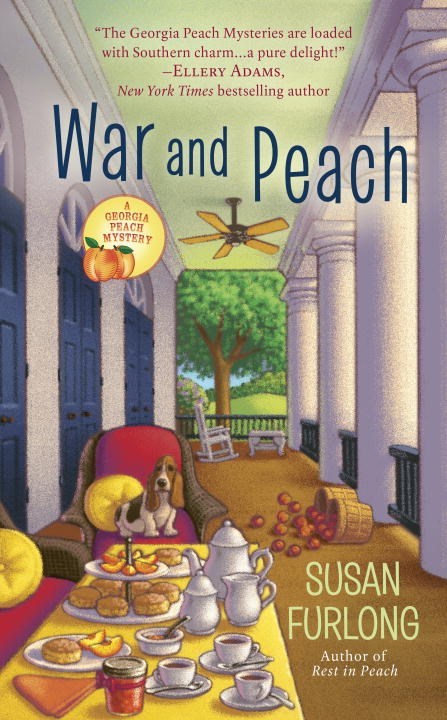 The author of Rest in Peach serves up another bite of Southern charm in the latest Georgia Peach mystery.
Nola Mae Harper is too busy restocking the jars of preserves and chutney flying off the shelves of her shop, Peachy Keen, to keep up with all the gossip about the upcoming mayoral election, but she does know the debate is sure to be a real barn burner.
Local farmer Clem Rogers claims he has a bombshell that could take small business owner Margie Price out of the running. But before Clem can reveal his juicy secret at the debate, his actual barn goes up in flames—with him inside of it. The town casts its vote against Margie, but Nola isn't convinced the hardworking woman is capable of murder. Now to clear Margie's name Nola will have to work fast under pressure, before Margie gets taken in by the fuzz…
INCLUDES RECIPES!
Mystery Cozy [Berkley Prime Crime, On Sale: February 7, 2017, Mass Market Paperback / e-Book, ISBN: 9780425278963 / eISBN: 9780698184862]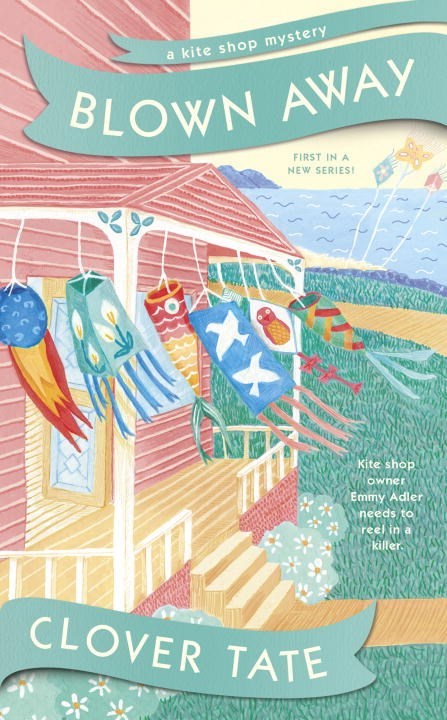 In the all-new Kite Shop Mystery series set in the beachside community of Rock Point, Oregon, kite shop owner Emmy Adler gets swept up in a murder investigation.
Emmy is finally living her dream. She's moved to the coastal town of Rock Point, Oregon, and is starting a kite business. Strings Attached features her own unique designs, inspired by everything from Picasso to Matisse's colorful cutouts. Her spirits are soaring sky-high the morning of the grand opening—until she stumbles upon a dead man washed up on the beach.
The body belongs to local chef Miles Logan, and the gash across his chest indicates he's been murdered. The sheriff suspects Emmy's best friend, Avery, who used to date the chef. Emmy is sure Avery would never hurt anyone, but her pal doesn't have an alibi for the night of the murder. With Avery's freedom and the fate of her kite shop up in the air, Emmy takes it upon herself to follow the string of clues and solve the murder before the real killer takes flight.
Mystery Cozy [Berkley Prime Crime, On Sale: February 7, 2017, Mass Market Paperback / e-Book, ISBN: 9780425283547 / eISBN: 9780698410275]
Until Next time, get cozy and read on!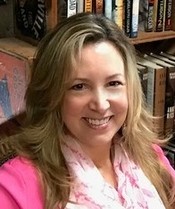 Kym Roberts is a retired detective sergeant who looks for passion, mystery and suspense in every book she reads and writes. She can be found on the web kymroberts.com, on Facebook at Kym Roberts (author) and on Twitter @kymroberts911. Look for her cozy mystery release, Fatal Fiction, A Book Barn Mystery available for a limited time for just 99¢. A Reference to Murder on Pre-order now!