Instead of trying to find your perfect match in a dating app, we bring you the "Author-Reader Match" where we introduce you to authors as a reader you may fall in love with. It's our great pleasure to present Nadia Diament! 
Writes:
Offbeat paranormal and contemporary romantic comedies. By offbeat, I mean that I like to turn common romance themes on their head while still giving you a satisfying HEA.
My debut novel, BLOODSUCKING LAWYER, is a paranormal romance about a vampire lawyer and the snarky mortal associate he can't help but fall for.
About the Author:
Nadia is a word nerd living in Chicago, though she's lived everywhere from Washington, DC, to Rapid City, South Dakota. When she's not writing, she enjoys reading comic books and tinkering with fountain pens. She has no rhythm but is halfway decent at swing dancing when she's had some wine. Her favorite album is London Calling by The Clash.
What I'm looking for in my ideal match:
Someone who–
Likes creatures that go bump in the night but wants the heat and humor of a contemporary romance

Binge watches legal dramas

Can't help but love office romances

Savors the sweet torture of a slow-burn romance

Enjoys random literary references and obscure folklore

Has heart eyes for cinnamon roll heroes

Appreciates both humor and darker moments
What to expect if we're compatible:
A beta hero with bite—a guy who's kind in the streets but dirty in the sheets

A gutsy yet flawed heroine

A slow romantic build-up with an explosive payoff

Hilarious yet lovable side characters

A unique, fun setting (Tucson, Arizona, is about as random as it gets)

All the banter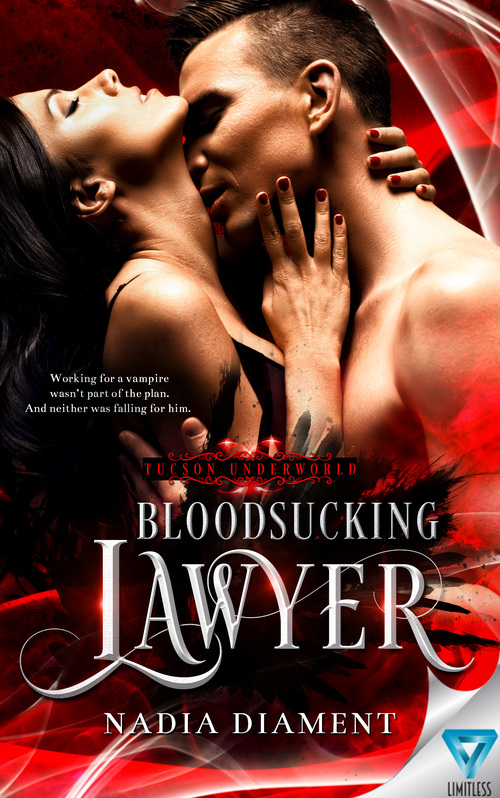 Emma left her career in corporate law to pursue her passion for criminal defense, but she can't seem to catch a break. So when she lands an interview at a small law firm, she's more than thrilled. But she has no idea what she's in for.
Turns out it's not just any law firm, and Henry—her new boss—isn't exactly, well…human.
Apparently he drinks blood instead of coffee, and his client list consists of creatures that go bump in the night. But, the way Emma sees it, if she can get through law school, she can handle a few pothead werewolves and shoplifting witches. So she stays.
There's just one thing she didn't count on, and that's catching feelings for her new vampire boss. Henry and his fangs become a temptation too hard to ignore, and no matter how hard she tries, she still falls for him.
Problem is, everyone knows office romances have the tendency to crash and burn. But when your boss is a bloodsucking lawyer, odds are it's a disaster waiting to happen.
Romance Paranormal [Limitless Publishing, LLC, On Sale: June 18, 2019, e-Book, ISBN: 9781640346109 / ]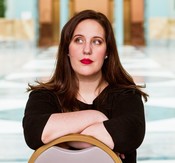 Nadia Diament writes paranormal and contemporary romance with equal servings of heat and humor. No stranger to a U-Haul, she's lived in Arizona, South Dakota, and Washington, DC. She currently lives with her husband in Chicago, where she tinkers with fountain pens and loiters in coffee shops.