Who knew that Drakons, the descendants of dragons, from N.J. Walters' paranormal romance, DRAKON'S KNIGHT, love pasta salad as much as everyone else? This side dish will make the perfect addition to your next Summer BBQ! And make sure you take a look at all of the books in N.J.'s Blood of the Drakon series, too.
Be sure to check out our other Summer BBQ Recipe Roundup posts all week!
Day 1: http://freshfiction.com/page.php?id=10089
Day 2: http://freshfiction.com/page.php?id=10090
Day 3: http://freshfiction.com/page.php?id=10091
***
I write about drakons. You might be wondering: What's a drakon?
Well, about 4000 years ago, dragons came to our world, mated with human woman, and fathered sons. Then the dragons returned to their own dimension, abandoning their offspring. Feared and shunned, the drakons–or sons of the dragons—have existed among us all this time. They have the cunning, strength, preternatural abilities, and instincts of their dragon sires, along with the intellect and emotions of their human mothers. A deadly combination.
The stories about them have become myth and legend. Their existence unknown to all but a select few. But there is a secret group of men and women—The Knights of the Dragon—who are working to capture and cage them. For drakons have not only amassed fortunes, but their blood can offer healing and immortality to humans who drink it.
Drakons mostly live lonely, solitary lives. But every now and then a drakon crosses paths with a special woman, one who might change his lonely life forever. Now imagine what would happen if a drakon discovered his fated mate, the one woman meant to be his, is also the leader of his hated enemy—The Knights of the Dragon.
Jericho Drake had planned to kill Karina Azarov, to cut off the head of the Knights of the Dragon, but now that he's met her, things just got a whole lot more complicated. As for Karina… Well, things aren't always as they seem.
After a busy day planning the downfall of the Knights, there's nothing like firing up the grill and enjoying a tasty meal on the patio. But it never hurts to have a side dish or two on hand, so here's a very simple and quick pasta salad that will go well with just about anything. Even better, you can make it ahead and refrigerate it for a few hours or even overnight.
Simple Pasta Salad
Ingredients:
1 (16 ounce) package of uncooked rotini pasta
1 (16 ounce) bottle of Italian salad dressing
2 cucumbers
6 tomatoes
1 bunch green onions
4 ounces grated Parmesan cheese
Directions:
Bring large pot of water to a boil. Place pasta in pot and cook until al dente. About 8 to 12 minutes. (Follow directions on box for cooking times.)
While pasta is cooking, chop cucumbers, tomatoes, and green onions.
When pasta is cooked and drained, place it in a large bowl and toss with Italian dressing, cucumbers, tomatoes, and green onions. Add Parmesan cheese and gently mix.
Cover and refrigerate until serving.
Blood of the Drakon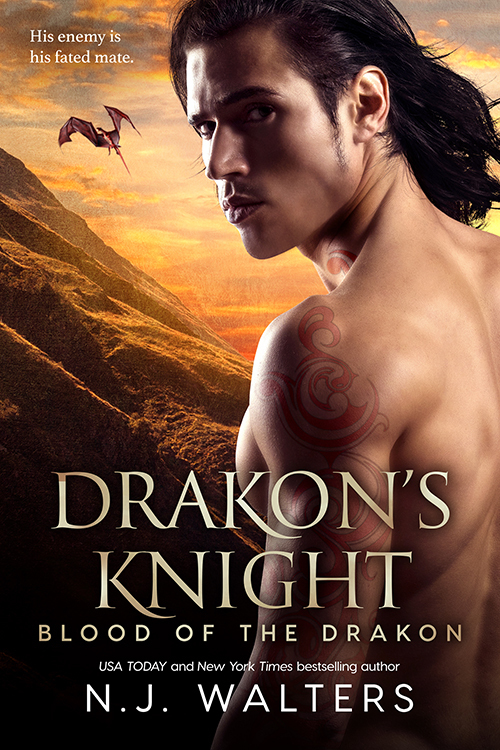 Drakon Jericho Drake, the child of a pure-blood dragon and human, has a simple plan: Kill the leader of the Knights of the Dragon and start a war. Except, when he meets his target, Karina Azarov, she can't remember who she is. Worst of all––he can't kill her. His dragon side has just claimed the dangerous woman as his mate.
Karina has no idea why these Drakon's have taken her to their home. And she most certainly does not understand why she's so drawn to her captor. Maybe because he's strong, intelligent, and caring, in his enigmatic sort of way. One thing she knows, he's not going to hurt her. If only she could remember something from her past that would explain why these Drakon's hate her so much.
Romance Paranormal [Entangled: Amara, On Sale: June 20, 2019, e-Book, ISBN: 9781640637993 / ]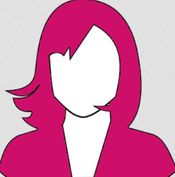 Once upon a time N.J. Walters had the idea that she would like to quit her job at the bookstore, sell everything she owned, leave her hometown, and write romance novels in a place where no one knew her. And she did. Two years later, she went back to the bookstore and her hometown and settled in for another seven years. One day she gave notice at her job on a Friday morning. On Sunday afternoon, she received a tentative acceptance for her first romance novel and life would never be the same.
N.J. Walters is a New York Times and USA Today Bestselling author who has always been a voracious reader, and now she spends her days writing novels of her own. Vampires, werewolves, dragons, time-travelers, seductive handymen, and next-door neighbors with smoldering good looks—all vie for her attention. It's a tough life, but someone's got to live it.