Hello! I'm Tina Gabrielle and I write adventurous historical romance featuring feisty ladies and bold heroes. I'm excited to be on Fresh Fiction to celebrate my new historical release, HOW TO BEST A MARQUESS, the second book in my Raven Club series.
Writing a novel is not an easy task. I think of it as a rollercoaster ride of emotion. One day I can be struggling with the dreaded sagging middle, and the next day my fingers are flying over the keyboard.
Writer's block is also a dreaded phenomenon, and it can result in frustration and depression. I've experienced a form of it. Whether I'm staring at a blank screen or an empty piece of paper, it can be crippling.
Thankfully, I've used helpful tips to overcome it. Exercising works best for me. I'm a lap swimmer, and I've found the quiet time away from the kids and work very helpful. I'm able to simply think.
If this doesn't work, I change my environment. I'm not a coffee drinker, but I go to my nearest Starbucks with my laptop and order a large iced tea. Something about being around people, without having to talk to anyone, helps me focus. I've written some of my best scenes at my local Starbucks.
Another tip is to call a trusted writing friend. I've attended my local NJ Romance Writers for years and have met wonderful friends. Who else can truly understand what we go through?
Thankfully, I haven't suffered from many bouts of writer's block. I use my tips and soon my characters speak to me. I start writing. And writing some more. And then something wonderful happens. I finish the novel and do the snoopy dance and run around the house kissing my husband and kids in celebration. It's one of the best feelings!  
Here's a blurb about my upcoming release:
When a handsome boxer kisses Lady Ellie Swift for good luck during a match, it turns her world upside down. Because the rogue isn't just anyone…it's the Devil Marquess returned. Thanks to Hugh Vere, Marquess of Deveril, Ellie learned at an early age that men are more trouble than they're worth. Now, instead of a husband, she wants to take over her brother's infamous gambling club—the Raven Club. And apparently the devil wants it, too.

From the moment Hugh sees Ellie again sparks fly, but battle lines have been drawn. Whoever is the most successful overseeing the club in one month's time will win. And Hugh intends to win. And he intends to stay very close to Ellie to make sure she follows the rules. What he discovers, though, is that Ellie is no longer the sweet girl he knew years ago—and winning won't be easy. But the nearly combustible chemistry between them is hard to ignore, and soon the club is not the only prize he wants…   
The Raven Club #2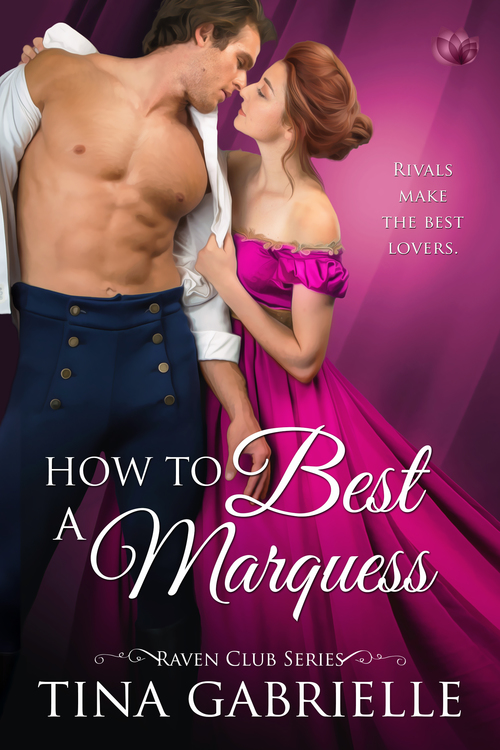 Lady Ellie Swift learned at an early age that men were more trouble than they're worth. Now she's all grown up and is the toast of society. Only she has secret ambitions to run her brother's infamous gambling establishment—the Raven Club. Everything is progressing as planned until the man who broke her heart, Hugh Vere, the Marquess of Deveril, wants to take over the club. Dark, dominant, and strikingly handsome, Hugh's reputation for sin precedes him, and suddenly, her dreams—and her heart—are in jeopardy.
As rakish as Hugh appears, he has a sharp mind for business. No one stands in the way of what he wants, not even the fiery-haired beauty from his past. From the moment he sees her again sparks fly, but he knows better than to fall for the lady. According to Ellie, the battle lines have been drawn and Hugh doesn't stand a chance. But the nearly combustible chemistry between them is hard to ignore, and soon the club is not the only prize he wants…
Romance Historical [Entangled: Scandalous, On Sale: June 13, 2019, e-Book, ISBN: 9781640638358 / ]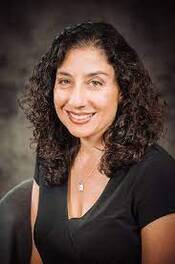 Best-selling author Tina Gabrielle is an attorney and former mechanical engineer whose love of reading for pleasure helped her get through years of academia. She often picked up a romance and let her fantasies of knights in shining armor and lords and ladies carry her away. She is the author of adventurous Regency historical romances for Entangled Publishing and Kensington Books.
Publisher's Weekly calls her Regency Barrister's series, "Well-matched lovers…witty comradely repartee." Tina's books have been Barnes & Noble top picks, and her first book, Lady Of Scandal, was nominated as best first historical by Romantic Times Book Reviews. Tina lives in New Jersey and is married to her own hero and is blessed with two daughters. She loves to hear from readers.