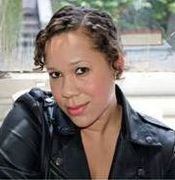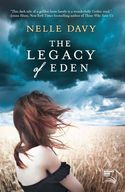 Imagination has no boundaries – it is a vast landscape without maps or limitations. I know the old axiom is 'write what you know' but why should it be?
Why should female writers confine themselves to the domestic and the minutiae of life, while their male counterparts explore fresh new terrain? I decided when I started writing that I would do only one thing and that was write the kind of book I would read and I would not limit myself.
Of course it is difficult taking on the voice and culture of another country that is not your own but that is what a library and research is for. I spent a lot of time doing research about America and Iowa in particular (I read a lot of Bill Bryson who described what it was like to grow up in Iowa and I found his anecdotes – particularly his description of the state fair really invaluable). I was also lucky that I had an agent in America who could look over my first draft and say to me 'an American would not say this or do this' about small things that I would never have thought over.
But these were small changes really, by that point I had already captured (or hope I have) the American voice. Mostly I found it really exciting to do something so challenging. I think that is the beauty of fiction, that you can escape – and I really did – to a different time and completely different place. The ironic thing is I have been to lots of places in America where I could have set the book (Pennsylvania for starters) but I chose a state I had never even seen. I guess I just like to be difficult.
Tell Nelle if you think it's possible to use imagination to explore other countries, two people will win a copy of THE LEGACY OF EDEN
About the Author
Nelle Davy was born in Grenada in 1984 and was raised in London within an Anglo-Caribbean family. She studied English with creative writing at the University of Warwick and then undertook a master of philosophy degree in creative writing at Trinity College Dublin. She currently lives in London with her husband, where she works in publishing. THE LEGACY OF EDEN is her first novel and she is currently working on her second.
To comment on Nelle Davy's blog please click here.