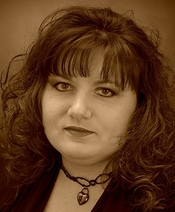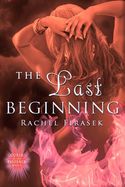 It's the month of love and everyone is eager to hear bittersweet romance tales. Well, I'm here to give you something a bit different! That's just the way I do things.
The story I'm about to share with you is totally true and totally rats me out as a super-self-absorbed maniac. A few years back, my husband decided to wait until Valentine's Day to get me a Valentine of any kind. Now, I'm not the kind of woman to ask for much. Seriously, he could have scratched out a "Roses are Red" poem and I'd have fallen for him all over again, but no…Not my man.
He wants to please me.
On this very special day, he decided to let the kids pick my gift. Okay, I know….ah, how sweet. But, really, I'm with my kids all the time. Christmas is now "From the kids." Birthdays are "From the kids." I wanted just one day for it to be "From my hubs." After ten + years, I hoped that I still deserved at least one day of non-kid romance.
So, here they come.  It's late (because he forgot) and they're carrying McDonald's bags. I cooked. You see my husband would know this if he'd moved on into this century and bought a cell, but no—he's a little stubborn. They have their arms laden with bags from Wal-Mart and proceed to pull my kid-V-Day gifts from the bags.
Oh, the presents were nice. I think it was a frame, a bottle of my favorite body wash, a box of chocolates…you get the picture.
All I could see were the unwrapped presents dangling from my kids sweaty palms….nothing from my honey. Now, I did say that I was totally self-absorbed, right? I know. Some of you want to reach through and strangle me, right?
Okay, well after a few private tears, I put on a happy smile and spent the rest of the evening surrounded by TV and children, with hubs in his recliner and me on the couch. Fun times.
It wasn't until the next year when my hubs took a job overseas that I'd think back to that moment and wonder why I'd been such an A+ A&&. He worked a 16 hour day on V-Day and we managed a static-filled three minute phone call before he passed out. I cried myself to sleep that night.
You never really know how truly awesome even the "seem-to-be bad" moments are until they are gone. So, if your guy has an #EpicFail moment this V-Day, cut him some slack. They can't all be perfect all the time. Instead, remember a really nice one and take a moment to reminisce with him. Sometimes we just all get caught up in the living and the commercial nature of the holiday.
Me, even on that bad holiday, I'd rather he'd have just come home, had dinner with me, and spent some quality time…but obviously what he thought was important to me was something completely different. We talk more now about our feelings, our wants, and dreams. We never did before he went away.
Since he's been home, we've not celebrated one V-Day. It's just not worth the upset. I buy him a beer. He buys me a coffee. And we talk. I finally have my quality time and all it took was giving up a year of our life together. Somehow, even though every one of those 365 days hurt like crazy, I feel that they were worth it. I'll never look at my totally-self-sacrificing husband the same again, and I'll forever try to make up for every mean thought I've ever had about him.
Get in the true spirit of the holiday and let that poor guy off the hook.
I've shared my #EpicFail V-day with you. Now it's your turn. What was your worst Valentine's ever? Does it seem so bad now? I'd love to know.
Share your #EpicFail in comments and you may win a copy of THE LAST BEGINNING
To comment on Rachel Firasek's blog please click here.