When people ask Alice and I what ROMAN CRAZY is about, we tell them it's a two-fold Second Chance Romance. What exactly is that, is usually the follow up question. . .
Second-chance love stories are some of my absolute favorites to read, and to write. Yes, this is a story about Avery Bardot and Marcello Bianchi re-connecting after years apart. It is 100% a testament to their relationship as young adults and how as adults they're working through what they had, and recognizing what they could have again but, it's also about Avery finding herself again after putting someone else first for almost a decade.
For us, making sure that Avery was happy with all of the changes in her life was so important. We wanted her to grow as a woman, as a lover and as a friend to Daisy, Marcello and this new life she's uncovered. We wanted those friends and family surrounding her to watch and champion her decisions because they knew as well that it was necessary for her to accept everything she's been given. I'm a firm believer in things happening for a reason and for Avery, what happens is a chance at a new life, one that she's unwilling to give up on this time.
For us, Marcello with Avery was a complicated relationship to navigate as well. He loved her once, wholly and passionately as many Italian men do but he's also able to recognize what she needs first. For us that was huge.
We hope what people find in ROMAN CRAZY is the growth between Avery and Marcello, as well as Avery herself. Hopefully they take away that it's never too late for your dreams, no matter what they are. Finding a new job, going back to school, re-connecting with friends, family or even just taking a trip to discover yourself. Life is short and you have to live it to the absolute fullest.
This novel is also a love letter to Rome and Italy. To the people, culture and the history. Oh, and the food. Always the food. But also to the lifestyle. Italians love life. They love to kick back and relax over four hour dinners, sip wine at noon because it's a beautiful day in a bustling piazza and wine is damn good.
We do hope to see you again soon. Stay tuned for where the Broads Abroad will travel to next.
xoxo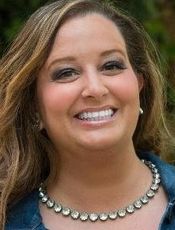 Nina Bocci is a novelist, publicist, eternal optimist, unabashed lipgloss enthusiast, constant apologist, and a hopeless romanticist. She has too many college degrees that she's not using and a Lego addiction that she blames on her son.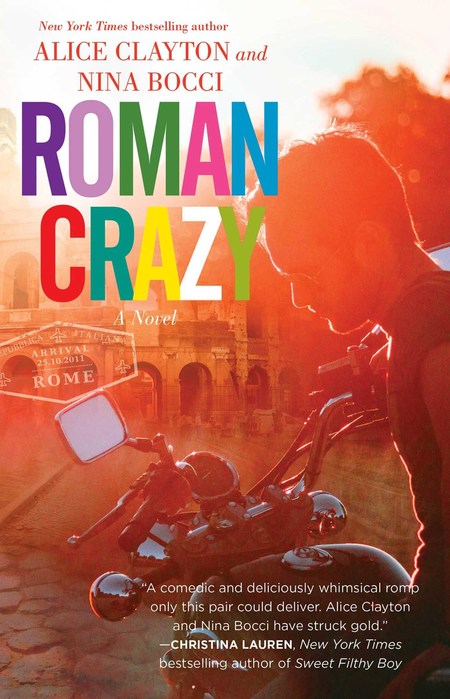 A delicious, sexy, laugh-out-loud modern romance about a newly single woman and her journey to find love again, from New York Times bestselling author Alice Clayton and debut author Nina Bocci.
Avery Bardot steps off the plane in Rome, looking for a fresh start. She's left behind a soon-to-be ex-husband in Boston and plans to spend the summer with her best friend Daisy, licking her wounds—and perhaps a gelato or two. But when her American-expat friend throws her a welcome party on her first night, Avery's thrown for a loop when she sees a man she never thought she'd see again: Italian architect Marcello Bianchi.
Marcello was the man—the one who got away. And now her past is colliding with her present, a present where she should be mourning the loss of her marriage and—hey, that fettuccine is delicious! And so is Marcello…
Slipping easily into the good life of summertime in Rome, Avery spends her days exploring a city that makes art historians swoon, and her nights swooning over her unexpected what was old is new again romance. It's heady, it's fevered, it's wanton, and it's crazy. But could this really be her new life? Or is it just a temporary reprieve before returning to the land of twin-set cardigans and crustless sandwiches?
A celebration of great friendship, passionate romance, and wonderful food, Roman Crazy is a lighthearted story of second chances and living life to the fullest.
Romance [Gallery Books, On Sale: September 13, 2016, Paperback / e-Book, ISBN: 9781501117633 / eISBN: 9781501117640]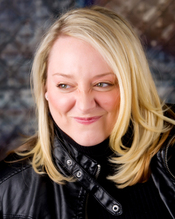 Alice Clayton is a new novelist with an unholy love for her Kitchenaid mixer. Making her home in St Louis, she enjoys gardening but not weeding, baking but not cleaning up afterwards, and is trying desperately to get her long time boyfriend to make her an honest woman. Hi sweetie!!
After working for years in the cosmetics industry as a makeup artist, esthetician, and national educator for a major cosmetics company, Alice picked up a pen (read laptop) for the first time at 33 to begin a new career, writer. Having never written a thing before, she found writing was the creative outlet she had been missing since walking away from the theater 10 years ago. Combining her love of storytelling with a sense of silly, she was shocked and awed to be nominated for a Goodreads Author award in 2010 for her debut novels, The Redhead Series.