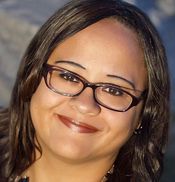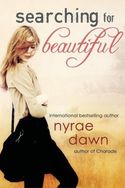 There are times I look back on my teen years and wince. There were some very happy times but there were definitely hard times too. Those years are full of ups and downs and they can be very hard to understand.
When I was a teen, everything was big. My emotions were big. Every fight with a friend, or crush I had on a boy felt like it would make or break my life. I think that's pretty normal for the age group.
I drew on those feelings when I wrote SEARCHING FOR BEAUTIFUL. I remember those times when I felt everyone was beautiful except for me, when I thought I understood what true beauty was, but now I know I didn't have a clue. If I could have had my adult knowledge as a teen things would have been so much easier. I had no idea who I was, but didn't know it. I had no idea who I wanted to be.
That's why I wrote this book, and those are the kind of feelings I hope it helps people work through. I wrote this book for my daughters but also for ANY girl. Like Brynn, most of us are searching for our own form of beautiful, not knowing beauty is what comes from inside. We're all beautiful in our own way.
The main character in SEARCHING FOR BEAUTIFUL deals with a lot of real life teen issues. They aren't comfortable issues but they're real and painful yet they form who she is. She's able to grow from them. That's all we can ever really hope for.
If you could tell your teen self one thing, what would it be?
Before it happened…
Brynn had a group of best friends, a boyfriend who loved her, a growing talent for pottery. She had a life. And then…she had none.
After it happened…
Everything was lost. The boy she now knew never loved her. The friends who felt she betrayed their trust. The new life just beginning to grow inside her.
Brynn believes her future is as empty as her body until Christian, the boy next door, starts coming around. Playing his guitar and pushing her to create art once more. She meets some new friends at the local community center, plus even gets her dad to look her in the eye again…sort of. But letting someone in isn't as easy as it seems.
Now…
Can Brynn open up her heart to truly find her life's own beauty, when living for the after means letting go of the before?
Comment to win an e-copy of SEARCHING FOR BEAUTIFUL, tell us your image of "beautiful"
To comment on Nyrae Dawn's blog please click here.