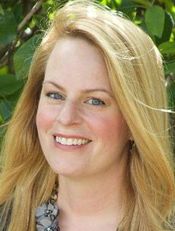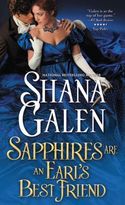 What happens when a supporting character in a book gains a following? Lily was always going to get her own book, as she is one of The Three Diamonds, glamorous courtesans and the heroines in my Jewels of the Ton series. What I did not expect was how popular she was going to be with readers before her book, SAPPHIRES ARE AN EARL'S BEST FRIEND was even released.
Readers definitely let me know they were ready for Lily's story in emails, Facebook posts, and tweets.
When are you going to write Lily's book?
I can't wait for Lily's story!
Lily is my favorite character. Andrew is dreamy.
What do you mean March of 2013? It's the third book?
I could sense readers' impatience that Fallon's book IF YOU GIVE A RAKE A RUBY was released before Lily's. Even my friend emailed me, "I have wanted to read Lily's book since before it was written." No pressure! Especially considering it still hadn't been written!
I was really a little perplexed over the Lily-mania. Lily had a handful of scenes in WHEN YOU GIVE A DUKE A DIAMOND, and Andrew had even fewer. They only had one scene together before SAPPHIRES, and yet, my readers knew that they were perfect for each other. Perfect for each other, even though Andrew, Lord Darlington, fancied himself in love with Juliette the heroine of WHEN YOU GIVE A DUKE A DIAMOND. Try writing yourself out of that plot twist. Plus, I killed off Andrew's mother in DIAMOND, and he was off in the country dealing with his grief. That's not exactly a state conducive to falling in love.
As the writer, you would think I would know right away that there was magic between those characters, but usually I'm too close to the work to see it. When people fell in love with the idea of Lily and Andrew, I hadn't really thought about Lily's book, much less written a word of it. I had an idea for the book, but an idea is a long way from reality. I hope their story lives up to readers' expectations. I know it turned out to be one of the most fun books of the series. And it's gratifying to know so many people loved Lily and Andrew before their story was told.
I'm thrilled to share a snippet now.
She'd dreamed about the kiss, of course. She was exceedingly weak-willed in her dreams. She'd dreamed of Darlington's mouth on hers, his hands moving over her flesh, the delicious weight of his body hard and solid on top of hers…
Lily drank more chocolate. How had Fallon known Darlington would be such an impediment? He'd never so much as looked at her before! And now he would not leave her alone. It pained her to treat him so coldly, but she had no other choice. Her mission was paramount. And perhaps she hadn't needed to be quite so cold. But it galled that when she was finally over her infatuation with him, that was the moment he chose to kiss her.
How she would have killed for that kiss months ago.
She lay back on her pillows and searched for something in her room to distract her. She'd had her room done in white lace and robin's egg blue. Compared to Juliette and Fallon's bedchambers, hers was a little girl's room, but she sometimes felt her childhood had ended too soon. Her innocence taken before she was ready. She wondered what the gallants of the ton would think if she actually admitted a few to her bedchamber. Would they be surprised it was not exotic and lush as Fallon's was or full of silk and splendor as Juliette's?
Not that she suspected Fallon or Juliette had admitted many, if any, men to their bedchambers. Once all three girls had lived under the Earl of Sinclair's roof. She'd missed that closeness when they had moved into separate town houses. She'd always been part of a large family, and it felt strange to live alone. Now she was the only one still living alone.
Once she had dreamed of sharing, if not her life, at least her bed with Darlington. She remembered when she first met him. He'd taken her breath away—and not simply because he frequently wore extremely tight breeches. He had curly brown hair she had never seen tamed into any sort of proper style. It was the kind of hair that made a woman want to run her hands through it, watch the curls twine about her fingers. He had thick eyebrows that offset large, dark eyes. His eyes were heavy-lidded and almost always looked as though he'd just been wakened. He had a sleepy quality about him that made Lily think of tousled beds and twisted sheets. But his mouth was his best feature. It was full and pouty and boyish. He had lips made for kissing. She could have feasted on those lips.
And if his good looks hadn't been enough, he had the best taste in fashion save for Beau Brummell—better than Brummell to Lily's mind. She felt that icon of fashion too plain. Darlington added a bit of flair to his choices. Darlington was too good-natured, too witty to wear sober garb. And yet he always dressed in a manner that befitted an earl who would one day be a powerful duke. Except, of course, for those sinfully snug breeches.
Lily had loved him—or at least lusted after him—from the moment she saw him. But he'd never looked twice at her. He'd walked right past her, his gaze fastened on Juliette and never wavering. Even when Juliette had introduced her, he hadn't taken his eyes from the Duchess of Dalliance. Over the years, Lily had tried to tell Darlington that Juliette was a lost cause. She'd hinted and even been quite bold on one occasion when she'd had too many glasses of champagne. But Darlington had never listened. And while other men flocked around her, offering her jewels, houses, thoroughbreds—anything for access to her bedchamber—Darlington, the only man she wanted, had happily ignored her.
Until last night.
© Shana Galen, 2014
Have you ever fallen in love with the secondary characters in a book or TV show or movie? I remember loving the storyline between Agnes DiPesto and Herbert Viola in Moonlighting more than I enjoyed Maddie and David's love affair.
She Wants Him…She Wants Him Not…
Lily Dawson, dubbed the Countess of Charm by the Prince Regent himself, plays the role of the courtesan flawlessly while her real purpose is spying in the service of the Crown. Her mission now is to seduce a duke to test his true loyalties. She'll do it, even though the man she really wants is Andrew Booth-Payne, Earl of Darlington—the duke's son.
Andrew is furious when he finds himself rivaling his father for Lily's attention. When he uncovers Lily's mission, Andrew is faced with impossible choices. It seems he is destined to betray either his family, his country, or the longings of his own heart…
"One of Galen's most adventurous tales yet. This wild ride of a spy thriller sparkles with banter and radiates passion." —RT Book Reviews, 4 ½ Stars, Top Pick of the Month
"The road to happily-ever-after is intense, conflicted, suspenseful and fun." —Kirkus Reviews
"Courage, honor and strength are the qualities which will continue to bring you back to Galen's series and keep you in anticipation of what's next. Order early and happy reading!" —Gourmande Girl
ABOUT THE AUTHOR
Shana Galen is the national bestselling author of fast-paced adventurous Regency historicals, including the RT Reviewers' Choice The Making of a Gentleman. She taught English at the middle and high school level off and on for eleven years. Most of those years were spent working in Houston's inner city. Now she writes full time. She's happily married to a man she calls Ultimate Sportsfan and has a daughter, Princess Galen, who is most definitely a romance heroine in the making. Shana loves to hear from readers: visit her website at www.shanagalen.com, download her free author app for exclusive content and first looks, or see what she's up to daily on Facebook and Twitter.
To purchase SAPPHIRES ARE AN EARL'S BEST FRIEND: Amazon |
Barnes and Noble | Books-a-Million | Chapters/Indigo | IndieBound | iBooks | Sourcebooks
One commenter will win a copy of SAPPHIRES ARE AN EARL'S BEST FRIEND US / Canada only
To comment on Shana Galen's blog please click here.