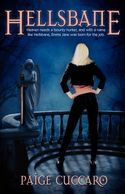 I know a lot of readers enjoy going over the music playlist a writer listens to while writing a particular story. One of my favorite writers, Laurell K. Hamilton often talks about what music she's blasting as she's writing a scene.  I've tried this…It doesn't work for me.
See, the problem for me is that if I blast music, or even play it very very softly, I'll start singing along. (And who wants that, right?) I mean, I like to think I have at least a little bit of skill, but I'll admit I don't have the kind of coordination it takes to sing while trying to follow the scene playing out in my head and search for the best way to put it to paper. More often than not, I end up typing out the lyrics.
I do, however, use sound to block out other distractions. And I am SOOO easily distracted. I'm talkin' borderline ADD—oh look, a chicken! Conversations between family members, movement too close to my desk, the random floating fuzz…whatever, it all bumps me out of my writer's head. And since I can't use music—or at least music with y'know, lyrics, I use mundane sound. White noise.
I have recordings of city traffic, a babbling brook, rainfall, thunder storm, crickets, ocean waves crashing onto the shore, you name it. They're each only about two minutes long so I click looping and poof, the world falls away. My favorite is the city traffic, but I it's not always mundane noise that I use to block out the world.
Classical music works great and I recently found this awesome recording of monks chanting their prayers that totally rocks…so to speak. It's amazing and fits so well with my current series HELLSBANE, from Entangled Press (coming to mass market paperback beginning Nov. 2012).
Emma Jane, the heroine of the HELLSBANE series finds out she's half human and half angel. She's a nephilim and now has to hunt fallen angels and their demon minions and banish them to the abyss.  I use a good bit of religious dogma in my stories so the lyrical chanting really puts me in the mood.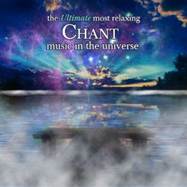 Believe it or not, there were quite a few chanting monk CDs to choose from. (Who knew that was a thing, right?) So the one I picked was "The Ultimate most relaxing CHANT music in the universe." Yes, that's the title. Kinda sells itself, doesn't it?  A+ for clever marketing strategy.
Now, just because I can't write and sing at the same time doesn't mean that I don't have a book playlist. I mean, I secretly (well, not so secretly now) long to be one of those cool authors who can mentally multitask and listen to my book's soundtrack as I write.
So what's the soundtrack for HELLSBANE? Ha! I'm so glad you asked. *maniacal grin* There aren't really enough songs to make up a CD, but there are a few that play in the back of my mind when I think of scenes from HELLSBANE.
In no particular order…
Adele : Rolling in the Deep
Adele: Someone Like You
Adele: Set Fire to the Rain
(Adele was on the radio a lot during the months I was writing.)
Evanescence – Bring Me To Life
Liz Phair – Why Can't I
Mindy Smith- One Moment More
Nickelback – Hero
Remy Zero – Save Me (Eli's theme song)
Robbie Williams- Feel (Emma's theme song)
Sarah Mclachlan – Angel (of course)
So what about you? Can you mentally multitask? What music do you blast to drown out the world?
Twenty-three-year-old Emma Jane Hellsbane just found out she's not human—or, at least, not only human. She's half angel, too, and now Heaven's got a job for her: round up all the Fallen angels and their red-skinned, horned devil-demon minions and boot their butts back into the abyss. Only problem? The demons and their Fallen masters fight back…and they don't fight fair.
Luckily for Emma, she can put a stop to the constant threat of having her head hacked off if she figures out which Fallen angel is her father—and then kill him before he kills her. Of course, in the meantime, she'll have to avoid accidentally seducing her angelic mentor, help an old friend conquer his own Fallen sperm donor, and basically save the world from a cataclysmic divine smack down.
No one said being Heaven's bounty hunter would be easy. But with a name like Hellsbane, Emma Jane was born for the job.
About the Author:
Paige Cuccaro lives in Ohio where she spends her days as a wife, mother, avid reader and obsessed writer. She loves writing everything from laugh-out-loud young adult stories to steamy hot romances with a twist of paranormal. Witches, demons, vampires, werewolves and angels, if they can fall in love, Paige will tell you their story.
Find a few of Paige's published works at Samhain Publishing and Berkley Books. You can also find novels from Paige's risqué side under her pen name, Alison Paige where she's published several erotic romances at Harlequin Spice, Samhain Publishing, and Ellora's Cave Publishing .
If you want to leave a comment on Paige Cuccaro guest blog post click here.