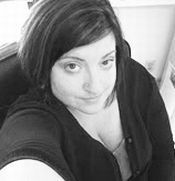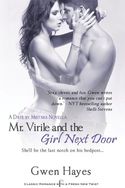 As we reported last week in the Society pages, Dane Martin of the popular men's dating advice website virile.com and author of soon to be released self-help book, Coming On Strong, was seen in a compromising position with another local celebrity, Holly Winters. Ms. Winters, whose popular blog girlnextdoor.com gives relationship advice to women struggling to find commitment among the monogamy-shy Virile sycophants, seems like the last woman Martin would dally with as both bloggers' philosophies are in direct opposition with the other. Winters' own self-help book, as yet untitled, is to be released next year.
Though neither would comment on the romantic nature of their relationship to PC Daily, stating they were "just friends", they agreed to a joint column this week answering reader questions from their unique perspectives. Each day, we'll be posting a new question with the He said/She said response.
Port Calypso will certainly be watching these local experts as they navigate their "friendship." We can't help but wonder if the Girl Next Door has tamed the most Virile man alive…or is she just another notch on the bedpost?


Dear Mr. Virile and The Girl Next Door,
I met a guy, I'll call him Jerk, who pretends he is macho and virile in front of other people, but when we are alone, he's completely different. He is caring, considerate, and shows me a side of himself that nobody else sees. How do I get show him it's okay to be vulnerable and human and that he doesn't have to put on a front all the time?
It's Complicated
He said: Holly, you're not fooling anyone. I know this is you writing this. Two can play at this game.
Dear MV and TGND—Why do women feel like they need to change a guy to sleep with him? They clearly want to do the deed—you can see it in their eyes, their body language, the way they lick their sweet, kissable lips. Why can't they just let go and take what they want?
She said: Dear MV and TGND—Why do men assume that getting to know a person better will lessen the degree of how hot the sex is? Don't they know that the best sex involves mind, body, and soul—not just body parts?
He said: I don't need to get to know the steer first to enjoy eating a good steak.
She said: Did you seriously just say that?
He said: Is this going to print?
She said: Maybe this article wasn't such a great idea.
He said: Maybe we can talk about it later. My place? Say 10 p.m?
She said: Are you asking for a booty call in a newspaper? The answer is no.
He said: I'll cook.
She said: I'll be there at 7. But I'm not going to sleep with you.
He said: I didn't intend on letting you sleep.
To comment on Gwen Hayes's blog please click here.