The Christmas holiday season has always been my favorite time of year. When my three girls were younger and still at home, we spent the month of December decorating outside and in, cutting out and frosting sugar cookies, designing and baking gingerbread houses-monuments-buildings from scratch, and sharing special Christmas Eve traditions together. One common thread throughout all those activities was the presence of music–carols playing in the background that enticed us to sing along as we enjoyed our activity.
Even though my girls are adults now, I'm pleased to say that we still do the same. . . only, we try to cram it all into a few days or the week we have together when they visit. And yes, we definitely do our best to make the most of it. This year, with the pandemic, I'm not sure if we'll all be together, but I can guarantee that our gingerbread building permits will meet the regulations and codes in our four different states, and come Christmas Eve, you'll find us in a group Facetime or Zoom opening our pajamas and reading 'Twas the Night Before Christmas aloud. Distance and differing time zones won't stop us. In fact, one year, we gathered with one of my daughters via Facetime from Peru, another on a conference call from India, and my youngest beside me at home so we could read together. It's special traditions and times like these that warm the heart, even when we're separated. Traditions like the parranda that Julia orchestrates for the youth center fundraiser in HOLIDAY HOME RUN.
Oh, parrandas! A Puerto Rican holiday tradition that brings together so much of what I cherish about my Latinx culture–food, music, dancing, revelry, and loved ones. A parranda bundles them all into one caroling extravaganza that takes participants from house to house from dusk 'til dawn. Often a parranda starts with dinner at one place, making pit stops for snacks and drinks as the group gathers more carolers before moving to the next house, and the next, and the next…continuing until breakfast at the final stop. It's a lively celebration with instruments, music, and merriment as familia and friends gather.
[photo source: https://www.discoverpuertorico.com/list/holiday-traditions-puerto-rico ]
As I mentioned earlier, in HOLIDAY HOME RUN readers get a chance to experience a version of the parranda thanks to our heroine and event planner, Julia, one of my beloved Fernández sisters' favorite cousins who happens to be named after my abuela. Like my abuela, Julia's a confident, creative woman with a strong devotion to her familia and her career–one who also happens to possess an insane amount of baseball savvy. Her hero, despite how hard Julia tries to resist their attraction, is Ben Thomas, a former Chicago Cubs phenom. Let me say, my abuela would have delighted in watching Ben as he took to the pitcher's mound for our beloved Cubbies. Julia and Ben are key players in planning a Christmas-themed fundraiser benefitting the fictional Chicago Youth Association, specifically a youth center in the Humboldt Park area where there's a large Latinx population. To honor the children's culture as part of the event, Julia creates a parranda-like performance featuring a group of students from the center. When Julia, Ben, and the kids were practicing some of the popular parranda tunes in the music room, I felt the beats and rhythms from the island instruments–the güiro, pandereta, maracas, and plenera—deep in my soul. The weeks I spent writing this novella found me listening and singing along to favorite Puerto Rican carols like the ones linked below, wrapped in the warm blanket of fond memories the music evoked.
It was such a treat writing Julia and Ben's romance! From losing myself in childhood memories of carousing until the early morning at parrandas with familia, to creating holiday outings for our lovebirds in one of my favorite cities, to introducing readers to aspects of my Latinx culture that are as much a part of me as the "rr" that easily rolls off my tongue when I speak Spanish. When I finally typed "The End," I couldn't help but think about my abuela. . . as a fan of telenovelas and our favorite sport, she would have enjoyed this baseball and Christmas-inspired romance set to the soundtrack of holidays on our island with familia. Times filled with love, hope, joy, and counting our blessings.
If you cuddle up with HOLIDAY HOME RUN, I sincerely hope you enjoy experiencing a little of my Latinx culture and find yourself falling in love with Ben and Julia and the entire Fernández family as much as I have.
This holiday season will be different from so those in our past, and I pray that you and your loved ones are well. Wherever you are, my wish for you is that the music you hear lightens your mood, reminds you of special moments, and lifts your spirit.
May this holiday season bring you and yours much peace, love, and happiness. And maybe a little salsa dancing, too.
From my casa to yours, wishing you a blessing-filled holiday season!
***
Parranda music sampler: https://www.youtube.com/watch?v=DqlEE2bZgXk
Find out more about Puerto Rican holiday traditions here: https://www.discoverpuertorico.com/list/holiday-traditions-puerto-rico
***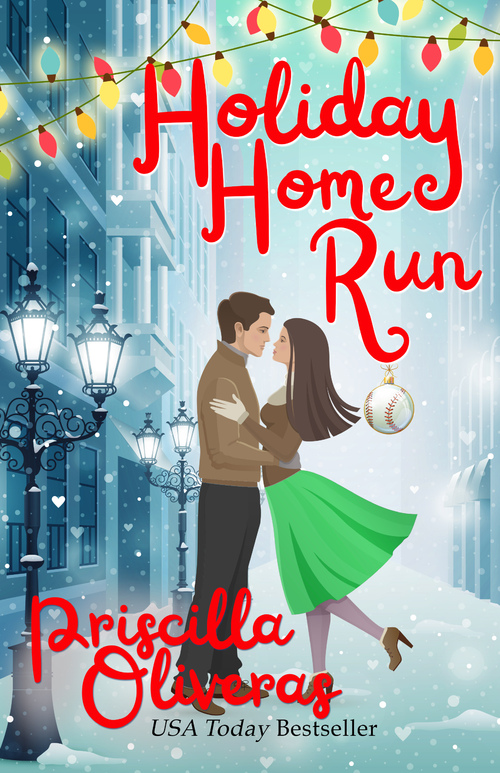 Event planner Julia Louisa Fernandez dreams of a life in Chicago. But her family in Puerto Rico expects her to take over the catering business. Former pro baseball player Ben Thomas knows what that's like–and when they meet, he might be the one to inspire a winning strategy, just in time for the holidays . . .
Previously part of the 2018 A Season to Celebrate anthology, Holiday Home Run is re-releasing as a digital standalone.
Holiday | Romance Holiday | Romance Sports [Kensington, On Sale: October 27, 2020, e-Book, ISBN: 9781420152920 / eISBN: 9781420152920]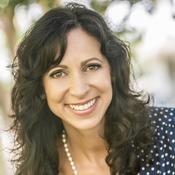 PRISCILLA OLIVERAS is a USA Today bestselling author and 2018 RWA® RITA® double finalist who writes contemporary romance with a Latinx flavor. She and her work have earned praise from the O, The Oprah Magazine, Washington Post, New York Times, Entertainment Weekly, Redbook, Publishers Weekly, and Booklist, amongst others. Priscilla earned her MFA in Writing Popular Fiction from Seton Hill University and currently serves as adjunct faculty in the program and teaches the online class "Romance Writing" for ed2go. While she's a devotee of the romance genre, Priscilla also considers herself a sports fan, beach lover, and Zumba aficionado, who often practices the art of napping in her backyard hammock.