New Year is a time for new beginnings, a time to put the past behind you and move forward with renewed determination. A year ago, I began writing a new book and I wanted to use New Year's Eve and the celebrations people enjoy as a setting for a romance. As Tilly and Xavier came to my mind, bringing with them all their problems and hurts from the past, I looked out of my writing room window to see big fat flakes of snow swirling to the ground and I had the perfect setting for their romance. Not only that, but they wouldn't be able to get away from each other, they'd have to face the attraction they felt for each other and their problems head on.
The story opens on New Year's Eve and Tilly and Xavier find are forced to spend not only New Year's Eve, snowbound and alone in an English country manor house, but several days. Xavier feels guilty celebrating Christmas after tragic events in his past, which ended his motorcycle racing career and Tilly is recovering from the shock and shame of being left standing at the altar last New Year's Eve.
Locked away from the world by a blanket of snow they learn so much about each other as well as themselves. They allow the intense attraction between them to develop during a passionate encounter, but are either of them ready to face up to the desire that has been unleashed?
I hope you enjoy being snowbound with Xavier and Tilly as much as I enjoyed writing their story.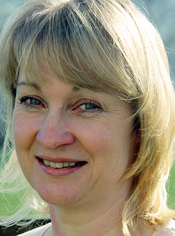 Rachael Thomas grew up in the Midlands in England, but when she moved to Wales, over twenty years ago, she found a place to finally put down roots. She married into a farming family and embarked on a massive learning curve which also saw her learning Welsh when her two children were small.
Writing is something she has always wanted to do and she can still remember the thrill of one of her short stories being held up as an example to the class when she was about nine. It wasn't until her own children were in school that she seriously started to pursue her dream. She joined a local writing group which met every Monday afternoon and being with like-minded people was the boost she needed.
Reading romance had always been her first love, and just about every short story she wrote was romance, so she decided to write her first book. During that process she also attended her first weekend writing course with Kate Walker and joined the RNA's fabulous New Writers' Scheme. A short time later she joined Romance Writers of Australia and learnt a lot from entering their competitions. She sought out courses and you can imagine her joy when she discovered Sharon Kendrick's course in beautiful Tuscany.
Behind the Scandalous Façade, her SO YOU THINK YOU CAN WRITE entry, is her thirteenth book and although only eight have those magic words 'the end' written on them, the others are definitely part of the learning process she has enjoyed over the last six years.
She loves to escape to distant shores with her characters, entering their glamorous world and feeling all the emotions they experience as they discover their love for one another. A love so strong it will overcome all obstacles eventually, leading to that promised happy ever after.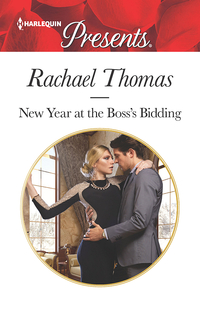 Moretti's by midnight
Jilted bride Tilly Rogers hopes her luck is changing when she's offered a prestigious catering contract for billionaire businessman Xavier Moretti's New Year's Eve party. But then she ends up snowbound alone with her boss and at his bidding!
It's the end of the year and the end of Tilly's contract, which leaves Xavier free to seduce her at his will. Hardly shy of a challenge, this notorious playboy makes it his resolution to have virgin Tilly crumbling by his experienced touch.
aBefore the snow settles, Xavier is determined to have Tilly under a brand-new set of tantalizing terms!
Read an Excerpt
Read Reader Reviews
Enter this Goodreads Giveaway to win signed copies of New Year at the Boss's Bidding.