I'm every woman…
Admit it. You're singing with me, aren't you? Whitney Houston could sing the heck out of a song, and whenever I'm jamming out to this one in my car—I have mad car-dancing skills, y'all—I can't help but think, I am every woman, Whitney!
Don't tell me I'm alone in this.
One of my favorite things about being an author is the ability to truly run with this concept. On any given day, I can become a chef, a fire fighter, an event planner, or more recently, a budding marketing genius for a country music label. While there's a piece of my personality and soul in every heroine I write, there's so many new things I get to experience only through them.
While I have a lot in common with Arabella Stone, the heroine in YOU'RE STILL THE ONE, there are some noticeable differences. For example, we both had starry-eyed crushes on celebrities and wrote embarrassing fan fiction during our awkward preteen years, but sadly, I never grew up to meet (much less skinny-dip with!) Jordan Knight or Donnie Wahlberg from New Kids on the Block. The real me is much too boring for that.
Also, Arabella and I both enjoy taking care of the people we love, spoiling them with culinary treats, but her morbid love-affair with dishes is not a passion that we share. I personally consider the dishwasher to be one of the world's greatest inventions. Every time I watch an episode of House Hunters International where the future tenants see an apartment sans dishwasher, I immediately scratch it from my list. As if I have a stake in where these people choose to live anyway.
I didn't meet my significant other in the men's room, and I'm certainly not the daughter of Nashville royalty. But I do have incredible friends, a strong relationship with my father, and a fascination with old Hollywood.
I'm also a list-maker.
See, this is Arabella's thing. Her summer top-ten list is one for the record books, and because of it, she stretches her wings, steps out of her comfort zone, and experiences more than a few escapades with the bad boy of country music, Charlie Tucker.
Sometimes fiction inspires life. While my husband and I drafted bucket lists a few years ago, listing things we wanted to experience before we cashed in our chips, I'd never considered creating a list of goals for a short period of time until I wrote this book.
Thanks to Arabella's summer list, I've decided to create my own list for 2016. A top-five set of attainable goals that may just lead to a more daring me:
(Finally) Learn to Drive a Stick Shift: Admittedly, I should've tackled this life skill years ago. My husband drives a manual truck and I can't tell you how many times I've had to wake him up because he accidentally parked behind me and I felt the inexplicable need to run errands early in the morning. Plus, what a fun date day this would be with my man!
Pet a Koala: Okay, this is one I never thought I'd accomplish, but with my family taking a trip to Australia later this year, I had to look up if this was possible…and it is! I'm gonna be such a dork, grinning like a weirdo next to a furry koala, but I'm stoked!
Host a Grown-Up Slumber Party: Of course, I've shared hotel rooms with friends during various trips or book conferences, but I want to recreate those fun, crazy parties I had when I was in junior high, complete with makeovers, girly movies, and dancing in our PJ's. I may even break out Girl Talk.
Run…or more like jog a 5K: This may sound easy, but I swear, I forget to breathe whenever my feet move faster than a brisk walk. This year, I'd like to figure out this whole breathing thing and kick it into a higher gear. No better time than the present, yes?
Do something that scares me: Truth time—I'm a wuss. Extreme heights and daring things give me hives. I'm a bit of a control freak. But, my husband isn't, and he'd love to share more adventures with me. While I doubt I'll ever go zip-lining or bungee jumping—and I know I'll never go real sky-diving—an Indoor Sky-Diving place recently opened near me and I think I'm ready to take a modified plunge. Or be pushed by a high-powered wind tunnel, that is 😉
What about YOU, friends? What fun, adventurous things would make your 2016 short list?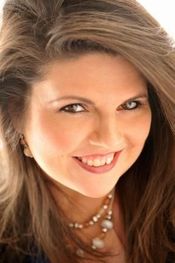 Rachel Harris grew up in New Orleans, watching soap operas with her grandmother and staying up late sneak reading her mam's favorite romance novels. Now a Cajun cowgirl living in Houston, she still stays up too late reading her favorite romances, only now, she can do so openly. She firmly believes life's problems can be solved with a hot, powdered-sugar-coated beignet or a thick slice of king cake, and that screaming at strangers for cheap, plastic beads is acceptable behavior in certain situations.
She homeschools her two beautiful girls and loves watching reality television with her amazing husband. She writes young adult, new adult, and adult Fun, Flirty Escapes, and LOVES talking with readers!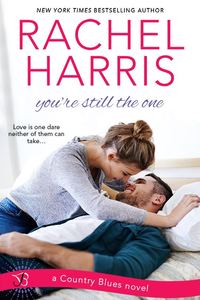 Love is one dare neither of them can take…
Arabella Stone, Nashville's darling, is eager to shuck her prim-and-proper rep, and a few wild months spent checking items off her " summer bucket list" is the way to do it. First up: kiss the man she's crushed on since she wore a training bra, the bad boy of country himself, Blue bassist Charlie Tucker.
For Charlie, a beautiful woman flirting with him isn't out of the norm—but a beautiful woman bolting after the hottest kiss of his life sure is. And when he finds out his kiss-and-run Cinderella is none other than Arabella Stone, daughter of his label's CEO, he knows he's in trouble. Because not only is she a Stone, she's also his employee for the next few months at the recording studio he just bought.
Over the course of one thrilling summer, Arabella and Charlie chip away at her bucket list and fight the simmering attraction between them…knowing that once it's all over, so is their time together