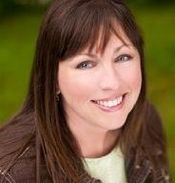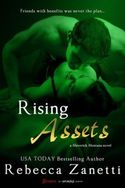 I think authors hear voices. Different ones at different times, all wanting their stories to be told. Sometimes I'm a little wary with the voices and story ideas…but these days, things are crazy in the real world. During the release time of RISING ASSETS, right now, we are moving houses. With a hubby, two kids, two dogs and an insane cat, I am trying to move after living in our current home for twelve years.
I am losing my mind, but I've found a lot of lost socks.
We're only moving a few miles away, up on a mountain with a gorgeous view of a lake and more mountains that reach all the way to Canada. This is my dream house, and I really want to move. At least I thought I did until I actually started boxing up stuff.
My son packed his room this weekend to take up to the new house, and thus has been wearing the same shorts to school all week. My daughter has packed nothing, and frankly, I'm afraid to look under her bed. There have to be monsters down there…or more socks. Lots of socks. The cat is running around like he's on meth, and the dogs keep pressing their noses to the sliding glass door, clearly afraid we're skipping out on them.
My husband is the true calm in the storm, and I want to smack him sometimes. There is no calm during moving! If you pop into my blog or FB page once in a while, you know I call him Big Tone. He earned the nickname in grade school because there were a lot of Tony's, and he was always the tallest. Big Tone is a rock who keeps rearranging the items I place in the house—and things look more orderly when he does.
Tony and I were friends in grade school, lost touch, and found each other during college. Going from friends to dating was a risk, and a fun one. Just like the hero and heroine in RISING ASSETS. (Was THAT a segue, or what?!?) RISING ASSETS features financial wiz and cowboy, Colton Freeze, who turns around one day and sees his best friend, Melanie Jacoby, in a whole new, want to get naked, very hot light.
So what's a cowboy to do but become a friend with benefits…and maybe more? Right now, RISING ASSETS is on a special release sale of less than a dollar. I hope you enjoy Colton and Melanie's story!
Melanie Jacobs is in trouble. With three jobs—including running her ranch—and dwindling funds, she's exhausted. Not to mention desperately trying to hide a secret. Unfortunately, her best friend Colton Freeze knows all too well that's something is going on, and he won't give up until he knows exactly what he needs to fix.
Then Colton learns the truth—that Melanie's future happiness rests in the fickle hands of fate, and her chances for having a family are shrinking with every passing day. Her only comfort is Colton, but when a heated argument between them turns into an even hotter kiss, the boundaries of their friendship are erased, leaving only a scorching-hot hunger for more.
Every kiss—every touch—is a stolen pleasure. But will their new friends-with-sexy-benefits arrangement bring them closer together, or destroy everything they once shared?
To comment on Rebecca Zanetti's blog please click here.