Elise twisted just in time to catch a muscle at the back of Tate's jaw twitch. The impact whenever she saw him was always a punch. Sandy-blond hair to his shoulders with a wave to it that made him look like he'd just ambled in from a day at the beach, a full, but well-trimmed beard slightly darker than the rest of his hair that made her wonder what his kiss would feel like and a lean, but muscled body that always crackled with a lethal energy. Dressed in a black T-shirt and faded jeans, he looked like the predator he was, and the way he was holding his body made it appear he was a nanosecond from tackling his primo.
Which was insane. He'd barely spoken to her. Barely looked her in the eye since the first day they'd met. But here he was, trading some silent but deadly man-to-man communication she couldn't translate. Given the amused expressions from Katy, Jade and Sara, she was the only one in need of subtitles.
Tate's nostrils flared, and he edged closer to Alek, shifting as he did to put himself between Alek and Elise. When he spoke, his words came out grated and pulsing with power. "Don't push me. Primo or not, I've got incentive in the fight you're pushing."
"Enough." When Priest had moved in behind Katy, Elise couldn't say, but the single word vibrated with such command the whole clearing quieted.
For a second, neither Alek or Tate moved.
Then one corner of Alek's mouth twitched. "Something tells me I just earned payback when the time comes, but I figure it was worth it."
"You think that now," Priest said, his tone shifting to something closer to wry amusement. "Wait 'til it's your ass in the wringer."
Alek's smirk shifted to a full smile, but he dipped his head in a silent truce toward Tate. "If she's half as what he dishes out."
"Who's amazing?" The question was out of Elise's mouth before she'd even realized she wanted the answer, the frustration of not knowing what was going one while everyone else watched with avid curiosity fueling her impatience.
An ugly snarl ripped up Tate's throat.
"Alek," Priest warned.
Alek barked an unrepentant laugh and threw up his hands in surrender. "Yeah, yeah. I'm going. I'm going." He snatched the beer Elise had all but forgotten from her fingers and saluted with a naughty glint in his eye. "Don't think you'll be needing this." Then he eyeballed Jade. "Come on. You started this mess. The least you can do is keep me company while your brother plots my murder."
For the first time since the standoff started, Tate's focus broke from Alek and whipped to Jade. While he didn't look like he was a hair's breadth away from shredding anyone anymore, Elise wasn't sure he'd found the same mental grounding Alek had.
Jade didn't seem to care. Just giggled and waggled her eyebrows at Tate. "Ya gotta admit. It was effective." Not waiting for a response, she sidled up to Elise, wrapped her in a friendly hug and whispered, "Don't worry. Tate'll take care of you. I promise."
"Take care of what?" she whispered back.
She pulled away, squeezed Elise's shoulders and winked. "Everything."
Copyright© 2018, Healer's Need by Rhenna Morgan
Ancient Ink Book 2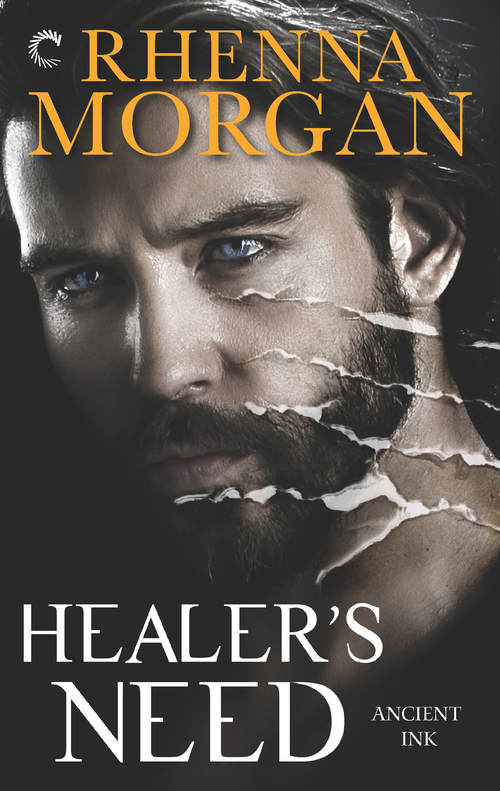 When the hunter is your mate, being prey is anything but terrifying
Coyote shifter Tate Allen has been watching. Learning his mate every
possible way before he moves in. Protecting her through the night,
always from afar.
He'll be the one to teach her about her gifts. He'll be there when she
changes for the first time.
With him, she'll fulfill her destiny.
Elise Ralston loves Tate for the patience he's shown. The faith he's
demonstrated—denying himself what he needs sexually, even as he
teaches her about pleasure.
For Tate, Elise is willing to try. To revel in touch, to give him control…
and to embrace her healer's need.
But someone unknown is still stalking the clan, threatening more than
Tate and Elise's bond. And Elise is a prime target—precious for the
magic she hasn't even learned yet.
Paranormal Romance | Romance Paranormal [Carina Press, On Sale: October 22, 2018, e-Book, ISBN: 9781335460059 / ]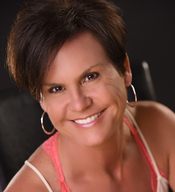 Rhenna Morgan writes for the same reason she reads—to escape reality.
A native Oklahoman with two beautiful girls and a fantastic husband, her resume reflects her passion for new experiences. Since graduating with a Bachelors in Radio, Television, and Film at Oklahoma State, she's racked up positions ranging from on-air radio talent, skip tracer, and promotions director, to real estate agent, project manager, and business analyst.
Like most women, she's got obligations stacked tight from dusk to dawn. That's where the romance comes in. Reading, or writing, romance has been her happy place since she cracked the spine on her first Christine Feehan book years ago. Nothing thrills her more than the fantasy of new, exciting worlds, and strong, intuitive men who'll fight to keep the women they want.
Whether it's contemporary, paranormal, or fantasy you're after, Rhenna's stories pack romantic escape for the women who need it.