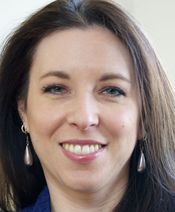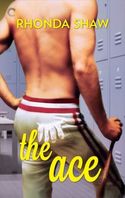 On April 14, Carina Press is publishing six brand-new sports romances. Today we're featuring, THE ACE, by Rhonda Shaw, and talking about what is the most exciting play in baseball.
What is the most exciting play in baseball? A walk-off, which snatches a last minute win from the jaws of defeat? The sky-reaching, glorious grand slam home run that clears the bases and instantly adds four runs to the board? The nail-biting suicide squeeze, where a runner takes off from third base before the pitch and is at the mercy of the hitter making contact at home plate?
Maybe you prefer the crowd-deafening cheers when a pitcher throws a perfect game or perhaps the stunning catch by an outfielder at the precise moment the ball is cresting over the outfield wall. While all of the above are definitely exciting plays, one in particular stands out, the unassisted triple play.
A triple play is not commonplace, even though most major leaguers can pull them off, but more so because the stage needs to be perfectly set in order for the play to succeed. The unassisted triple play, however, where one defensive player gets all three outs himself, is arguably the rarest event in baseball. Its occurrence is so scarce, only happening fifteen times in one hundred and fifty years of baseball. Only fifteen!
What do you think is the most exciting play in baseball? If not baseball, another sport?
Leave a comment stating what you think is the most exciting play in any sport for a chance to win an ebook copy of THE ACE!
About THE ACE, Book two of Men of the Show
"Love 'em and leave 'em" has been real estate agent Karen Bently's motto for as long as she can remember. She doesn't need a man, except to make her toes curl. Or so she thought, until her longtime crush, Ace pitcher Jerry Smutton, sets his sights on her.
After signing one of the largest baseball contracts in history with the Detroit Rockets, Jerry enlists Karen to help him find the house of his dreams. Their connection is instant and electric, but neither of them is the relationship type. When Jerry proposes a friends-with-benefits arrangement, that suits Karen just fine.
Passionate sleepovers soon turn into long, romantic evenings… Still, Karen and Jerry refuse to acknowledge they're a couple. Karen insists that she's immune to Jerry's heart-melting charm. Jerry's not ready to settle down. Denial is the name of the game, until one pitch changes everything
Meet Jerry's teammate Chase Patton in THE CHANGEUP!
Jerry pulled into a small parking lot that sat next to a dark brick, nondescript building and shut off his car. Since there was no sign or any markings on the squat structure, Karen thought that she could have easily passed it on a daily basis without ever noticing it. Cars packed the lot, however, so it was obviously popular.
"Is this some private gang hangout or something?" she asked.
He gave her a look that said she was out of her mind to question where they were. "What? This is Hannigan's."
"Hannigan's," she repeated and looked out the window, searching for anything that might help her recall if she'd ever heard of the place. He'd said it like everyone knew what Hannigan's was. "And I should know what that is?"
He looked at her in shock and sat back in his seat, which was already reclined as far as it could go to accommodate his long legs inside the small confines of his Porsche. "How do you live and work in Royal Oak and not know Hannigan's?"
"I don't know Hannigan's, so sue me or something." A thought suddenly occurred to her and Karen turned back to him. "Is this a boob joint?"
He laughed as he opened his door and climbed out. "Let's go. Make sure you bring your singles."
---
About Rhonda
After writing one mind numbing technical document after another, Rhonda Shaw decided to combine her love of writing with her love of reading romance. Born in California, but transplanted to the Midwest, Rhonda is a warm weather girl to the bone. She works in the software development industry and was a lifelong dancer until her body told her it was time to come down off her toes. For more information about Rhonda and her books, please visit her website at http://www.rhondashaw.com.
Connect with: @AuthorRShaw | Facebook: Facebook: AuthorRhondaShaw | www.rhondashaw.com
Kindle | Amazon.co.uk | BN.com | Carina Press | Google Play | iBooks | Goodreads
To comment on Rhonda Shaw's blog please click here.