I write books set in the past. Life for them is definitely more inconvenient and dangerous. If they get sick, they may well die from a simple infection because there are no antibiotics. If they want to contact somebody they write a letter, then wait a few days for a reply. For entertainment they read or are read to. There is none of the instant gratification that we expect today.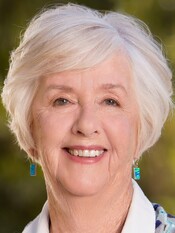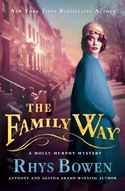 But at the theater the other night I began to wonder whether progress is always good. I was in the front row of the balcony. Down below me a sea of little lights twinkled. Special effects? Not at all. It was the whole of the ground floor of the theater on their mobile phones. I find this trend hard to understand. Here these people were in a beautiful old theater with carved pillars, painted murals, a gorgeous ceiling and they are waiting for the moment when the curtain goes up….and all they want to do is check their messages.
How many of them would actually have gotten messages saying anything important? Buffett agrees to your offer to buy Walmart? President Obama wants you in Pakistan first thing tomorrow? Or even Yes, I will marry you.
So do they do it to make themselves seem important, or do they really have to know right away that a friend has lost two pounds this week, their wife has bought kale for dinner. They are probably tweeting at that moment "Sitting in theater. Waiting for play to begin."
The point is WHO CARES?
I always feel the same way when a plane lands and everyone whips out their phones and yells into them,. "Hi. We just landed."
I find something sad in this need to stay connected all the time. It takes away the glorious anticipation there used to be in waiting for a letter. When I was at college my boyfriend and I wrote to each other all the time. I'd rush to my mail slot every morning and be so excited when there was a letter from him. I'd treasure it over breakfast.
And what about the collected correspondence between writers? Sometimes when I am answering an email from someone who is very famous I think, "This will never be in the collected letters between us". Future generations will never know what we writers discussed. There will be no doctoral thesis on the correspondence between Rhys Bowen and Louise Penny or Deborah Crombie even though we chat all the time. One press of the delete key and it's gone.
Maybe that's why I enjoy writing about the past. There was time to enjoy things, time to compose a really good letter, time to read and treasure it. Unfortunately it's a lost art.
Rhys Bowen writes two mystery series—the atmospheric historical Molly Murphy mysteries set in 1900s New York and the lighter bestselling Royal Spyness novels about a minor royal in the 1930s. Her twelfth Molly Murphy mystery THE FAMILY WAY is in stores on March 5th.
To comment on Rhys Bowen's blog please click here.