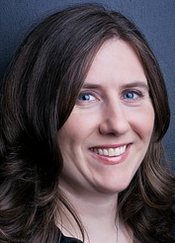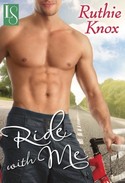 Sometimes you get a small taste of a book and you just MUST HAVE MORE, well, here's a little nibble to get your reading antena quivering and if you're like me, put you in the mood for some tasty tex-mex! Seriously!
Setup: Tom and Lexie are at a Mexican restaurant in Corvallis, Oregon. Lexie hasn't spoken to Tom in three days, and she's anxious to break the silence between them, but she refuses to be the one to lose their silent battle of the wills. So she challenges him to a hot-sauce eating contest. Here, the heat is starting to get the best of her . . . and she's finding herself far more attracted to Tom than she bargained for.
The paint-stripper sauce was incendiary. As soon as it touched her tongue, Lexie broke out in a sweat, sucking air into her lungs and squirming in her seat while she chewed, but she wouldn't give him the satisfaction of squealing Omigod omigod omigod, even though she wanted to. She did bounce up and down in the booth a little bit, but only because she'd have passed out otherwise. Chew, chew, chew. Jeezy Pete, this was the world's largest chip, how many more times was she going to have to chew the freaking thing before she could swallow it? Breathe in, breathe out, chew some more, and . . . there. She got it down. With both hands flat on the table and her eyelids squeezed shut, she focused on breathing and counted to twenty.
When she opened her eyes again, Tom caught her expression and burst out laughing. It was a low, rumbling laugh, as dead sexy as the rest of him. Yum. In a remarkably kind gesture under the circumstances, he passed his beer across the table to her. Lexie grabbed at it gratefully and knocked it back, a smile on her face as her mouth wrapped around the lip of the bottle where his tongue had recently been. She killed the beer, shot the paint-stripping sauce, and waited for Tom to take his turn. Her chest was heaving, her skin flushed, but she'd eaten the chip without saying a word, so she was still a contender.
Tom signaled the waitress, who brought them another round along with their burritos. They ignored the food, both knowing the unwritten rules of this challenge forbade recreational eating until the contest had come to an end. Solemn as a gravedigger, Tom sauced up his chip and ate it. She waited. At first, nothing. Seriously? Nothing? He wasn't going to react at all? But then she looked closer and recognized what was happening. Tom had turned to stone. His jaw was moving, his nostrils definitely flaring this time, but every other part of him had gone rigid, his biceps drawn taut and his fingers clamped tight around the edge of the table. He was in agony.
And forgive her for being a sadist, but it was sexy as all get-out. While Tom fought to keep his reaction on a tight leash, sweat beading at his temples, all she could think about was how much fun she'd be having if she were the one doing the torturing, how fantastic it would feel to push this man right past the bounds of his self-control. This was what Tom would look like right before he came. Yum.
He swallowed, and this time he did reach for his beer, drinking about half of it in one go. Then he flicked the paint-stripper sauce onto the table to join its fallen compatriots, leaving two men standing.
Out today (February 13th) from Loveswept, you won't want to miss RIDE WITH ME by Ruthie Knox.
Ride with Me, available from Loveswept on February 13, 2012!
In this fun, scorching-hot eBook original romance by Ruthie Knox, a cross-country bike adventure takes a detour into unexplored passion. As readers will discover, RIDE WITH ME is not about the bike!
When Lexie Marshall places an ad for a cycling companion, she hopes to find someone friendly and fun to cross the TransAmerica Trail with. Instead, she gets Tom Geiger — a lean, sexy loner whose bad attitude threatens to spoil the adventure she's spent years planning.
Roped into the cycling equivalent of a blind date by his sister, Tom doesn't want to ride with a chatty, go-by-the-map kind of woman, and he certainly doesn't want to want her. Too bad the sight of Lexie with a bike between her thighs really turns his crank.
Even Tom's stubborn determination to keep Lexie at a distance can't stop a kiss from leading to endless nights of hotter-than-hot sex. But when the wild ride ends, where will they go next?
About Ruthie Knox
Ruthie Knox figured out how to walk and read at the same time in the second grade, and she hasn't looked up since. She spent her formative years hiding romance novels in her bedroom closet to avoid the merciless teasing of her brothers and imagining scenarios in which someone who looked remarkably like Daniel Day Lewis recognized her well-hidden sex appeal and rescued her from middle-class Midwestern obscurity. After graduating from Grinnell College with an English and history double major, she earned a Ph.D. in modern British history that she's put to remarkably little use.
These days, she writes contemporary romance in which witty, down-to- earth characters find each other irresistible in their pajamas, though she freely admits this has yet to happen to her. Perhaps she needs more exciting pajamas. Ruthie abhors an epilogue and insists a decent romance requires at least three good sex scenes.
Have you ever been adventurous (or crazy) to dare someone into eating something that was way out of your comfort level? If so, tell us a little bit about it. One lucky commenter will be randomly chosen to win a digital copy of RIDE WITH ME. Winners will pick up their copy through Net Galley. Good luck to all!
To comment on Ruthie Knox's blog please click here.