Instead of trying to find your perfect match in a dating app, we bring you the "Author-Reader Match" where we introduce you to authors as a reader you may fall in love with. It's our great pleasure to present Samanthe Beck
Writes:
Sam writes contemporary romances set in small towns, or big cities, featuring sweet-talking heroes, or dirty-talking heroes, or the strong, silent types and shy, straitlaced heroines, or bad-girls with golden hearts, or kick-ass heroines who take no prisoners. The only constants? Her stories are so sexy you gotta keep a spritzy-fan handy and pack the kind of emotional punch that requires a "book hangover" warning.
About:
Sam's turn-ons include sleep (there's never enough!), wine (um, again, there's never enough!), her family (she has just enough!), and characters who come out of nowhere and make her laugh.
Turn offs include missed deadlines, missed meals, missed sleep and being out of wine!
What I'm looking for in my ideal reader match:
For my newest book, WET AND RECKLESS, my ideal reader must love:
Small, southern towns such as Bluelick, Kentucky, the fictional town where the story takes place, (also known as the sexiest small town south of the Mason-Dixon line)!
A strict small-town cop with a sexy scowl and a protective streak a mile wide, especially when a certain soaking wet songwriter hitchhikes across his path in the middle of a summer rainstorm.
A songwriter with a rambling past, a reckless heart, and a penchant for poking at a certain strict, sexy small-town cop who could bust her seven ways from Sunday if she doesn't watch herself.
Scorching-hot chemistry between two polar opposites who understand the dangers of playing with fire but just can't seem to resist the heat!
Deep emotions mixed up in all that chemistry, so subtle and sneaky the characters don't realize it's not just their hormones tangling them together, but their hearts!
What to expect if we're compatible:
More blazing hot Bluelick stories! WET AND RECKLESS is part of my Private Pleasures series, which includes PRIVATE PRACTICE, LIGHT HER FIRE, FALLING FOR THE ENEMY, and, coming later this summer, UNDERCOVER ENGAGEMENT! Each story stands alone, but the characters do make cameos. I mean, just like a real small town, they're all up in each other's business!
Private Pleasures Book 4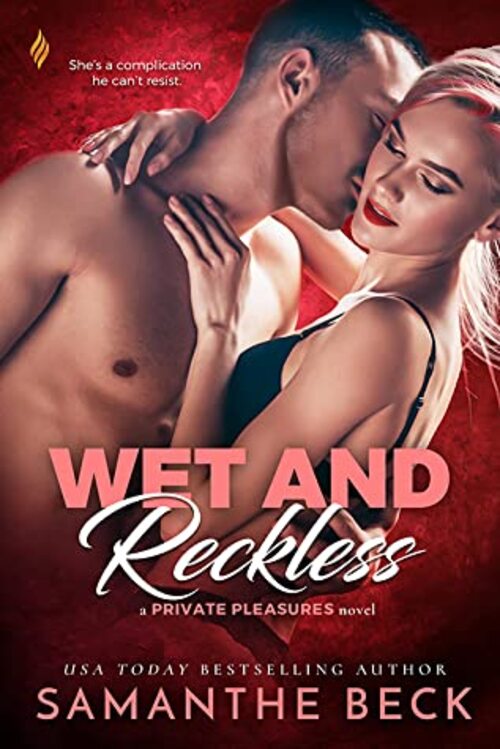 She's a walking, talking disturbance of his peace…
When former Navy SEAL West Donovan trades covert ops for small-town cop, he craves calm and order. Rescuing a sexy, law-bending hitchhiker during a rainstorm raises his gut-level trouble detector—plus a few things south of his gut—into the red zone. He vows to help this particular tumbleweed find her way and keep it professional, but when she becomes his downstairs neighbor, professionalism is sorely tested. He's got red lingerie infiltrating his laundry, sultry songs invading his bedroom, and suddenly he's the one in need of rescue.
Aspiring singer/songwriter Roxy Goodhart ventures to Bluelick, Kentucky to outrun her latest mistake. It's a doozy, involving a lying ex-manager, a dire lack of cash, and a teensy bit of grand larceny. Landing in the long, strong, entirely too tempting arms of the law is no way to keep a low profile while she re-builds her "L.A. or bust" fund. Taking an apartment that—oops—puts her under West…er…in his path every day doesn't help. Testing his impressive reserve is beyond reckless, but she'd love to test it…all…night…long.
Each book in the Private Pleasures series is STANDALONE:
* Private Practice
* Light Her Fire
* Falling for the Enemy
* Wet and Reckless
Romance Contemporary [Entangled Brazen, On Sale: May 10, 2021, e-Book, ISBN: 9781640636064 / eISBN: 9781640636064]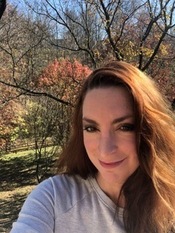 Wine lover, sleep fanatic, and USA Today Bestselling Author of sexy contemporary romance novels, Samanthe Beck lives in Cincinnati, Ohio with her long-suffering husband, Charles, and their turbo-son, Hud. Throw in a furry ninja assassin named Gander, a few hundred Nerf blasters, one electric guitar, (with amp!), and…well…you get the picture.
When not dreaming up fun, fan-your-cheeks ways to get her characters to happy-ever-after, she searches for the perfect cabernet to pair with ASMR podcasts.