I really wanted to write about my mom and the fact that she came to see me, and we were able to discuss books and our joint love of them in person, but it is Father's Day, so I thought I should try to see what books I might have read that have the word Father or Daddy in the title.
I did a search of the word Father here at Fresh Fiction, and found ninety one (91) books in the data base with the word father in them. Unfortunately I don't appear to have read any of them, but there were several by authors I have read and loved! So while the search didn't help me to recommend a great book about fathers to you it did add to my own backlist search!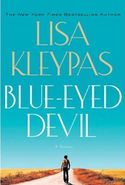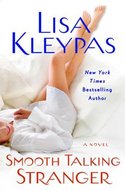 A search of the word Daddy yielded forty nine (49) titles to investigate, and one I've actually read. I have read SUGAR DADDY by Lisa Kleypas. While many of my friends rave about this book I didn't enjoy it as much as they did. It does have a sequel called BLUE EYED DEVIL, which I have to admit I was hesitant to read, but I had real trouble putting this book down. The third book in this series, SMOOTH TALKING STRANGER, is in my TBR and I really need to put it to the top of my TBR because I do hear good things about it as well.
Now I know that much of my father's day is going to be spent looking through my TBR to see which books I might own that I discovered by using the wonderful search feature here at Fresh Fiction. If my husband doesn't have to work (he's on a deadline at work, so it's crunch time) I will make time to take him to a special lunch or dinner.
I will also be bidding farewell to my mom as her visit comes to a close. She'll be heading home, and we won't see each other again for several months. How will you be spending your Father's Day? Do you have a special tradition? Do you have a favorite book where the father plays a crucial role? Inquiring minds need to know.
Until next week happy page turning!
Sandi Shilhanek
DFW Tea Readers
Readers 'n 'ritas… celebrating literary obsessions
PS: Comment to win this weekend!