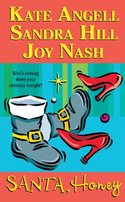 A tsunami of monumental proportions is heading toward the book industry, and many of the millions of avid book readers across the country aren't even aware of it.
The "Brave New World" that will emerge after this "disaster" is here already, but its full effect probably won't be felt for another few years. Maybe as little as five. That's my prediction, anyhow.
What will happen:
More and more of your favorite authors will drop off the radar screen. I don't mean the big names, nor vampires or erotica which are the only fiction selling in huge numbers these days, but a whole lot of others (many of whom would surprise you) won't be around much longer.
To read more about Sandra's thoughts on changes in the publishing industry and to comment for a chance to win, please click here.