The main theme of my newly released YA/SciFi novel, THE VANISHING SPARK OF DUSK, is to "Be Heard". While that mantra is primarily focused on my main lead, Lark (who's naturally quiet and reserved), this theme is also geared toward the romantic relationship in this story.
There are SO. MANY. BOOKS. out there. Thankfully they're starting to encourage people to love and listen and respect each other, but there are still those books hanging around that might have a controlling partner be the "hero". (Trust me, I've read them. *puke*) And I'm not talking "Christian Grey" control. In that book Anastasia has a safe word, and it's HANDS OFF the moment she uses it. Even when she doesn't use it, Grey respects her and listens to her.
I'm talking about the subtle control. The cloaked guilt the controlling party gives their partner when they don't get what they want. The anger that results when the partner stands their ground. I'm talking about emotional abuse, which can sometimes lead to physical abuse if the controlling party still doesn't get what they want. As someone who used to devour these sorts of books and idolize those "heroes," I now get super triggered by them, which is why I worked so hard to make Kalen (the hero from THE VANISHING SPARK OF DUSK) everything opposite of that.
In THE VANISHING SPARK OF DUSK, I wanted to show what a mutually respectful relationship looks like. When I was a teen it was difficult to weed the "good" guys from the, um, dicks, to put it nicely. Especially while I was reading those books that idolized that behavior. I wanted to convey to my readers that the most important thing you could do in any relationship is to listen and to be heard.
Listen to yourself and your body. Verbalize your needs and fears. Make sure your partner hears you, respects your wishes, and never tries to push you to do anything that makes you uncomfortable. They should also respect your choices, both in the relationship and outside the relationship.
Like any relationship, this should be reciprocated.
Hear them. Listen. Pay attention to both verbal and non-verbal cues. Don't ever push them, and if you come to a disagreement, try to see things from their side, then attempt a mutual understanding. Some relationships end because a mutual understanding can't be reached. And maybe that's okay.
But a relationship where two people listen and respect each other, and allow each other to be heard without judgment, condescension, or anger—that's a relationship worth hanging onto.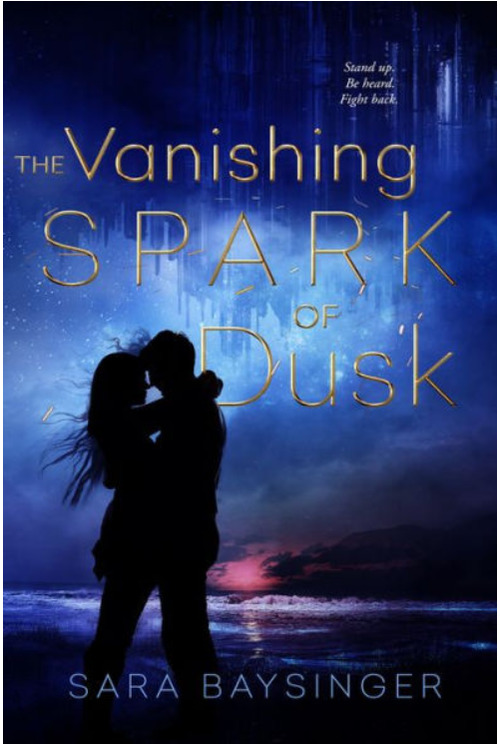 Stand up.
When Lark is stolen from Earth to be a slave on the planet Tavdora, she's determined to find her way back home to her family, no matter the cost. Placed in the household of a notorious slave trader, Lark quickly learns her best assets are her eyes and ears. And if she's brave enough, her voice.
Be heard.

Kalen is the Tavdorian son of a slave trader and in line to inherit his father's business. But his growing feelings for Lark, the new house slave who dares to speak of freedom, compel him to reveal his new plan for the slave ships returning to Earth—escape. Together, they just might spark a change that flares across the universe.
Fight back.
Young Adult Science Fiction [Entangled Teen, On Sale: January 8, 2018, e-Book, ISBN: 9781640634619 / eISBN: 9781640634619]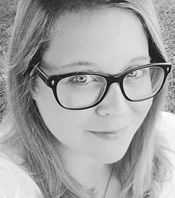 Sara Baysinger grew up in the heart of the Andes Mountains in Ecuador where she spent her childhood exploring uncharted lands and reading all things magical. She now lives among the endless cornfields of Indiana with her husband and two young children. Sara enjoys writing and reading anything out of the ordinary, and has a bad habit of zoning out at the most inopportune moments. She is currently considering seeking medical attention for her potentially life-threatening coffee addiction.