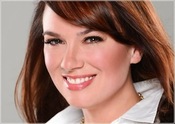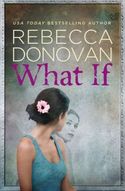 New adult readers will love the new novel by Rebecca Donovan, the USA Today and Wall Street Journal bestselling author of The Breathing Series.
What if you had a second chance to meet someone for the first time?
Cal Logan is shocked to see Nicole Bentley sitting across from him at a coffee shop thousands of miles from their hometown. After all, no one has seen or heard from her since they graduated over a year ago.
Except this girl isn't Nicole.
She looks exactly like Cal's shy childhood crush, but her name is Nyelle Preston and she has no idea who he is. This girl is impulsive and daring, her passion for life infectious. The complete opposite of Nicole. Cal finds himself utterly fascinated-and falling hard. But Nyelle is also extremely secretive. And the closer he comes to finding out what she's hiding, the less he wants to know.
When the secrets from the past and present collide, one thing becomes clear: Nothing is what it seems.
Ready to find out the answer to the big what if? Add WHAT IF to your shelf on Goodreads here, and remember that WHAT IF is available wherever ebooks are sold! Please also visit the special interactive website for WHAT IF and share your own "what if confession." 
About Rebecca Donovan
Rebecca Donovan is the USA Today bestselling author of the highly-acclaimed New Adult trilogy, The Breathing Series.
Rebecca is a graduate of the University of Missouri -Columbia and lives in a quiet town in Massachusetts with her son. Excited by all that makes life possible, she is a music enthusiast and is willing to try just about anything once.
You can learn more about Rebecca at her website, on Twitter @BeccaDonovan, or on Facebook.