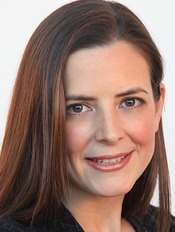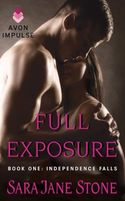 As summer heats up (at least in my corner of the world), it is time to head to the beach, the lake, or a comfortable chair in an air conditioned room, and prepare to fall in love—with your next book boyfriend.  I would like to recommend Eric Moore, the hero of FULL EXPOSURE.  And before you ask, yes, as the author of his story, I am biased.  But trust me readers, the hero of this sexy contemporary romance is worth your time.  Let's begin with #10 . . .
10.  Tall, dark, and handsome?  Check.  Oh, and his eyes?  A perfect blue.
9.  Drool-worthy muscles that make a girl wonder if he spends more time wielding chainsaws alongside his crew than behind a desk running his timber company?  Check.  But seriously, every romance hero out there is well built.  Time to move beyond the superficial.
8.  Loyal?  Check.  He has had the same best friend since grade school.  Eric even offered his best friend's little sister, Georgia—who returned from her time serving her country with a wild streak a mile long—a job as his nanny.  Admittedly, he is starting to regret that decision.  Keeping his hands off the twenty-something Georgia just might prove impossible.
7.  Eric Moore always does the right thing.  If you're having an excuse-me-he-needs-a-nanny moment, let me explain.  This good-guy hero took in his three-year old nephew when his sister and brother-in-law died in a car crash.  Which brings me to number six . . .
6.  He sleeps on the floor beside his nephew's bed when the three-year old child has a nightmare.  Loves kids and strives to protect them from anything, including imaginary scary bears?  Check.
5.  Oh, did I mention he built his late father's business into a multi-million dollar operation?  Successful?  Check.
4.  Knows how to play a wicked, sexy game of truth or dare? Check.
3.  Good in bed—or a hot tub?  I'll let Georgia answer that one.  "Every stroke, every touch, was rough, demanding, and close to perfection."   Umm, check!    
2. Opens up his heart (though possibly at the wrong moments)?  Check.
1.  But the top reason to make this Alpha hero your next book boyfriend?  When Georgia needs him most, Eric says: "I'm here. I won't leave you. I'm not letting go."
Still not convinced?  Here's the description from the back of the book:
No touching allowed …
After serving her country, Georgia Trulane craves adventure—and sex. She's set her sights on her brother's best friend—now her boss, since she took a temporary job as his nephew's live-in nanny. Only problem? Eric refuses to touch her. That doesn't stop Georgia from seducing him. But an earth-shattering encounter leaves her fully exposed, body and soul.
Eric has a long list of reasons to steer clear of the woman he has wanted for as long as he can remember. For one, he refuses to be her next thrill ride. When he claims her, it will be for good. But the attraction is undeniable, and the more they fight it, the stronger it pulls. But will it be enough to conquer their obstacles?
Who is your favorite book boyfriend?  Leave a comment below for your chance to win an ebook copy of FULL EXPOSURE: Book One: Independence Falls.  Can't wait to add Eric Moore to your TBR? FULL EXPOSURE released today and is currently on-sale for only $1.99!!
To comment on Sara Jane Stone's blog please click here.