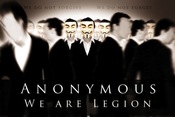 I was so excited this week, the latest Sookie Stackhouse Southern Vampire book went on sale, and I got my hands on a copy finally on Friday. So after a nice dinner with the family — no reading at the table, sigh — I was ready to drop all work and settle down for a nice couple of hours of reading enjoyment. Oh, yeah! Everyone knew to leave me alone, it was just me and Sookie, and Bill, maybe Quinn, definitely Eric. It was going to be great. Until…
OMG, get Anna Paquin's whiny voice out of my head! And while you're at it take her stringy little ponytail and the gap between her teeth, too. She's too perky for my Sookie. EEEEG. this is so-not-a-good thing! See, I'm one of those who after hearing someone (thing) read a story will forever hear the voice in my head when I read it myself. And mostly it is NOT A GOOD THING. Yeah, I'm shouting. The previous phrase is to be read with much emphasis. Seriously, I do not listen to any audio books I may later read, except for Jim Dale and Harry Potter. Other people connect with the HP movies. Me, not-so-much. I always hear Jim Dale doing all the voices. Thankfully the producers were smart enough to get Alan Rickman as Snape because that is JUST the way Jim Dale voiced him in the audios. Love Jim Dale. So the Harry Potter books are an exception, but others, sigh, I'm sorry to say, I can't mix and match audiobooks with 'real' books.
A friend was saying just the other day she found the Sookie books slow going. I was amazed, appalled and dumbfounded. The pace is very lively in Charlaine Harris's books. I mean, perhaps outlandish but definitely not dragging. Then I found out she hasn't really "read" them, she's listening on audio at the gym and the reader has a horrid accent. Keeps pulling her out of the story and she really hopes Bill goes away (she's in the middle of book three, no spoilers please). She started to 'read' the books after watching and enjoying the HBO series on Hulu.com And that is another whole blog in itself. But she really couldn't get the charm of the books. The rest of us were CH fanatics and thought T was just not 'getting it.' But since our book club is a no-judge-zone, we all smiled nicely and let the conversation move on.
But the conversation came back to haunt me last night when I got to chapter three and realized Anna Paquin had invaded my book. I mean, I'm sure she is a very nice person, a great actress, but she is NOT my Sookie Stackhouse. I tolerated her through half of the season on HBO and then gave up. The episodes are still on the TiVo but I simply don't have time to watch them. Or more honestly, it's not too high on my priority list. But her voice was in my head and interfering with my read of DEAD AND GONE. Instead of MY Sookie, I was hearing Anna Paquin's Sookie and worse, seeing her! Oh, the agony. I stopped enjoying the story line and just got caught up in critiquing how Anna Paquin would look in the bikini, would the FBI guy be ogling Anna Paquin's breasts? Oh, shake it off, shake it off.
So, I guess, am I the only one who has this problem? Are the voices okay for the rest of you? Not that it really matters, after all everyone reads on their own and I've got other books to get into but seriously, I'm still a bit miffed. Sigh.
Until next time…
Get out there and READ a book…
Sara Reyes
Join us at Readers 'n 'ritas November 13-15, 2009!
Stop by FreshFiction.com to enter our weekend blog contest.