Food plays an important role in the Magical Cats Mysteries. Kathleen Paulson can often be found making treats for her friends as well as for her two cats, Owen and Hercules. The boys' favorite treat has to be Kathleen's homemade sardine crackers, also known as Stinky Crackers.
If you decide to try these for your own cat, please remember there's a reason they're called Stinky Crackers. You might want to open a window (or two) when they're cooking.
Stinky Crackers
1 can sardines packed in spring water
1 T shredded cheddar cheese*
1 cup fine, whole wheat bread crumbs
1 beaten egg
1 T vegetable oil
Preheat oven to 350 degrees.
Mash the sardines in their liquid in a medium bowl. Add egg, oil, cheese and bread crumbs. Mix well. Mixture will be crumbly. Shape into 24 small balls. If the mixture will not hold together add water, 1 tablespoon at a time until it will.
Place balls on an ungreased baking sheet and press down lightly on the top of each one with a fork. Bake for 8 to 12 minutes until golden. Watch carefully; they burn easily. Cool and store in an air-tight container
*Many cats are lactose-intolerant. The cheese may be eliminated or replaced with lactose-free cheese.
Check with your vet before feeding these or any other treat to your pets. These crackers should only be an occasional splurge for your cat. (No real cat should eat the way Owen and Hercules do!)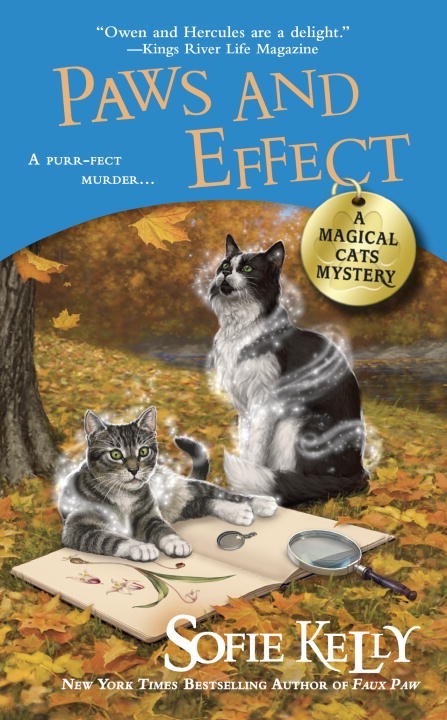 Magical cats Owen and Hercules and resourceful librarian Kathleen Paulson are back in the latest from the New York Times bestselling author of Faux Paw…
Kathleen is excited to meet three old pals of her beau, Detective Marcus Gordon, while they visit charming Mayville Heights on business. But the reunion is cut short when one of the friends is killed—and the evidence points toward Marcus as the murderer.
Though it seems she doesn't know all of Marcus's secrets, Kathleen is sure he's no killer. With his suspect status sidelining him from investigating the case, it's up to Kathleen and her feline partners-in-crime to find whoever is framing Marcus—and make sure the good detective hasn't found his last clue.
Mystery Cozy [Berkley Prime Crime, On Sale: October 4, 2016, Mass Market Paperback / e-Book, ISBN: 9780451472168 / eISBN: 9780698178328]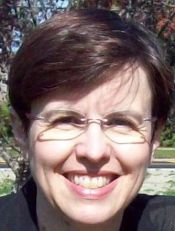 Sofie Kelly is the pseudonym of young adult writer and mixed-media artist, Darlene Ryan. Sofie/Darlene lives on the east coast with her husband and daughter. In her spare time she practices Wu style tai chi and likes to prowl around thrift stores. And she admits to having a small crush on Matt Lauer.