Hi there, and thank you for joining me over here on Fresh Fiction today. I'm so excited to be here celebrating the release of LENNON REBORN. And with the final book in the series comes the usual question, "Which was your favorite moment of the series?" So, I thought I'd cut to the chase and share them here with you.
The Preload series features four men who group up in a Toronto group home together… men who went on to the dizzy heights of success as one of the world's most incredible metal bands. Dred, the lead singer, is the hero of THE PUREST HOOK in the Second Circle Tattoos series, but Preload focuses on the rest of the band. Without further ado, here are my five favorite moments from the series:
The Phone – JORDAN RECLAIMED
Jordan has lived most of his life disconnected, literally, from the rest of the world with the exception of the band. He sleeps in the attic, despite living in a beautiful house and doesn't even own the bass guitars he plays. But meeting Lexi, his ballerina, and the light to his dark, he realizes for the first time in his life that he needs a phone… and his brothers realize the gruff bassist has finally fallen in love.
"Stop," Elliott said. "She's the phone."

"Oh, for fuck's sake," Jordan groaned. They'd been talking about him after all.

"For real?" Lennon looked between Lexi and Jordan as if he was solving a complex problem.

"The phone!" Nikan shouted.
The hospital concert – ELLIOTT REDEEMED
In ELLIOTT REDEEMED, heroine Kendalee's son, Daniel, is in hospital suffering from severe burns to his legs… and Elliott has a plan to distract both mother and son. An impromptu hallway concert in the usually quiet ward. It was based on a YouTube clip, 100 Greatest Guitar Riffs Of All Time. With Elliott's high energy it was perfect for him, plus, the man is always sexier when he has a guitar in his hand. It was bound to melt Kendalee's defenses. (And speaking of sexy guitar scenes – there's a night in a hotel with champagne and a guitar which makes a close second pick from this book!!)
Here's the clip:
The new bathroom – NIKAN REBUILT
In this second-chance romance, Nik had an incredibly long way to build bridges with Jenny, the woman he'd loved before he became famous before he blew it with a reckless decision. Throughout the book, he's renovating a home. Even before Jenny returns to Nik's life, he's thinking of her, of the conversations they'd had while still in care about what their perfect home would look like… especially a bathroom they would never need to share. When he finally takes her to his home, he takes her to the half-finished bathroom to explain why she's important.
"Nik," she whispered and leaned into the palm of his hand. Her eyes shone with tears.

"I'm building our house for us, and I don't even know if you'll ever move in. But like the house, we've had to strip back what we were to the bones of it, and now we get to decide what we want to do with that foundation."
The Apartment… finally – LENNON REBORN
Lennon's story is perhaps the darkest of the four… but even before I started to write this series, I always knew Lennon would truly have to reach rock-bottom, to lose everything he felt was important in his life, to realize he'd always had everything he needed. While this is happening, he pushes the band away. But the love of a good woman and a growing understanding of the ties that bind him, Lennon finally feels confident to return home to the rest of the band, to the men he thinks of as brothers. As I wrote this scene, I finally felt a sense of peace for these men. There is deliberately no music in this scene because I really wanted it to be quiet.
"I don't know that I can deal with sincere Lennon," Nik said. "It's fucking weird."

This time Elliott laughed. "I kinda like it."

"It's good to have you back," Dred said. "As long as we're being pussies, I'll say this and then I'm going home to fuck my wife-to-be. You're more than just the beat of the band, Lennon. More than just a fucking brilliant drummer. Our rhythm's been off without you. Not as Preload, but as a five. As brothers. You keep us grounded. You are the heartbeat of our family. It hasn't been the same without you."
The heartbeat.
Any scene with Maisey and Ellen
Ellen, who ran the group home the boys grew up in, and Maisey, their social worker, are a married couple who view the boys as their sons. The band think of the two of them as their moms. They gave the boys more than just a home, they gave them a make-shift family. There are so many scenes including them that I loved writing, but I think my favorite, and perhaps the most beautiful, is Maisey explaining to Jordan how she was inspired to name the unnamed child in her care after the River Jordan.
"The fact that you speak your mind so bluntly is one of the reasons I love you so much, Jordan. The Sunday before I was called to come and see you, the minister at our church gave a sermon on the River Jordan. And then I saw you. And all I could think of was the sermon. That the river is the deepest on Earth, and I could only imagine how deep your pain went. The Jordan flows through the Great Rift Valley, and the rift between you and the life you deserved seemed so wide. In the rainy season, the Jordan becomes this fierce, turbulent river, and I saw you those first few days as you fought everything in the flood of experiences you went through. And most of all, I named you for the River Jordan because it was the river the Israelites crossed when they made the journey from slavery to freedom. Your path has been so arduous, and so painful, but I knew you would succeed in getting to the other side."
Anyone who follows me on social media will know I'm not ready for this series to end. I'm not ready to say goodbye to these amazing men for the last time. But I sincerely hope you get the chance to dive into this series and fall in love with these men and the strong women who love them the same way I have. And if you have other favorite scenes from these books, let me know!
From the queen of heart-pounding, sexy, emotional romance Scarlett Cole comes LENNON REBORN, a stunning, shattering rock star romance. Can a man who despises his life and a woman who desperately needs to live find the answers, and love, with each other? Fans of opposites attract stories, hot and broody rockstars, will devour this final, standalone installment in the Preload series.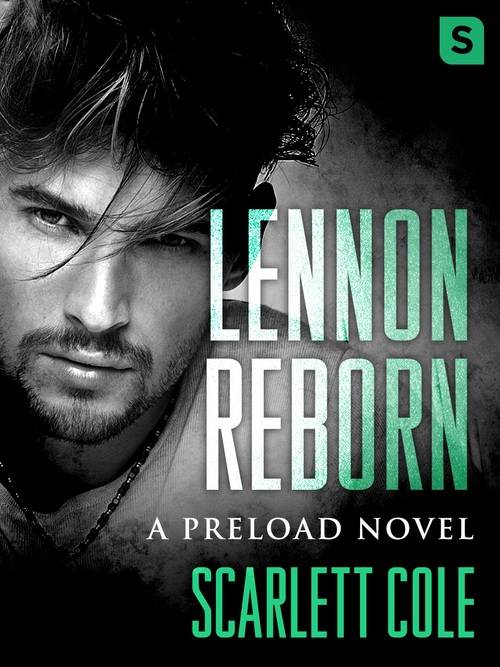 Lennon McCartney is not a broken man. Because being broken implies being whole once. When a horrific accident deprives him of the one thing he loves—his talent as a fierce and explosive drummer—Lennon is left with a life chained by an abusive mother, by crushing guilt over a tragic past. A life he doesn't want.
Dr. Georgia Starr is a legend. She's one of the most successful neurosurgeons in the world, coming from a long-line of respected New York doctors. Her life is built around solving complex medical cases in order to bring relief and hope to sick children. But the one problem she can't solve is how to live her life. How to shake loose the burden of being her elitist, arrogant father's daughter. How to be free.
Can a man who despises his life and a woman who desperately needs to live find the answers, and love, with each other?
Romance [Swerve, On Sale: May 1, 2018, e-Book, ISBN: 9781250132475 / eISBN: 9781250132475]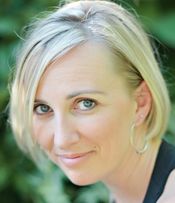 The tattoo across my right hip says it all really. A Life Less Ordinary. Inked by the amazingly talented Luke Wessman at the Wooster Street Social Club (a.k.a. New York Ink). Why is it important? Well, it sums up my view on life. That we should all aspire to live a life that is less boring, less predictable. Be bold, and do something amazing. I've made some crazy choices. I've been a car maker, a consultant, and even a senior executive at a large retailer running strategy. Born in England, spent time in the U.S. and Japan, before ending up in Canada were I met my own, personal hero – all six and a half feet of him. Both of us are scorpios! Yeah, I know! Should have checked the astrological signs earlier, but somehow it works for us. We have two amazing kids, who I either could never part with or could easily be convinced to sell on e-bay.
I've wanted to be a writer for a really long time. Check through my office cupboards or my computer and you'll find half written stories and character descriptions everywhere. Now I'm getting the chance to follow that dream.