I'm so happy to be visiting Fresh Fiction today, and I thought I'd share with you a list of the things that inspired me to write my Preload rock star romance series. It was a culmination of lots of different things, so here goes:
The Boy Who Was Raised As A Dog by Dr. Bruce D. Perry, M.D., Ph.D.
As soon as I read this book by child psychologist, Bruce Perry, I immediately knew how the band came together. With traumas that would last well into adult life and backgrounds that would unite them in a care home instead of with a loving family of their own, the five men began to take shape. The case featured in the title became in the inspiration for Jordan's story in JORDAN RECLAIMED.
Toronto
I love my other home city!! I moved to Toronto in 2000, and over the next fifteen years, I'd meet my husband in a Toronto nightclub, and give birth to both of my children at St. Joseph's Hospital on Lake Shore Boulevard. I love Toronto with my whole heart, and the places in the stories are often places I've visited. For example, in ELLIOTT REDEEMED, Kendalee's son is in SickKids Hospital which treated my daughter for many years. And there is a scene in NIKAN REBUILT that takes place on Lake Shore overlooking Lake Ontario, right near where we used to live. I wanted to share my love affair with Toronto with my readers.
Love of Music, especially Metal!
Music plays a huge role in my life and in my stories. My husband and I routinely go out on date nights to watch live music. One year, we made it to thirty-two concerts. I've seen so many great acts from the Pixies and Bob Dylan to Lady Gaga and Jane's Addiction. I have a soft spot for old-school metal. Metallica, KORN, Iron Maiden, Black Sabbath, and Judas Priest, for example. I knew when I started writing that I would eventually write a rock star romance series. I listen to music when I write, and always include musical references in my stories. Musical style plays a large role in Nik's story in NIKAN REBUILT.
Residential schools in Canada
Over 150,000 First Nations, Métis, and Inuit children were forcibly removed from their families and sent to 'residential schools' which were funded by the government, but run by the church. Often, these schools were hundreds of miles from their families, and the goal was to assimilate them into the "Canadian" colonized way. They were removed from their culture, not allowed to speak their language, and often suffered from abuse. The last residential school only closed in the mid-1990s. Many people don't know this shameful part of Canadian history, and I really wanted to weave it in as a backdrop for Nikan's story.
The importance of family
My mom always said that houses filled with love have elastic walls, and I wanted that to filter over into the group home the men grew up in. It was important to me to create a relationship between these men that was as real as any blood-relationship. They say you can't choose your family, but the boys of PRELOAD would disagree. They chose each other! I hope you love reading Nikan and Jenny's story.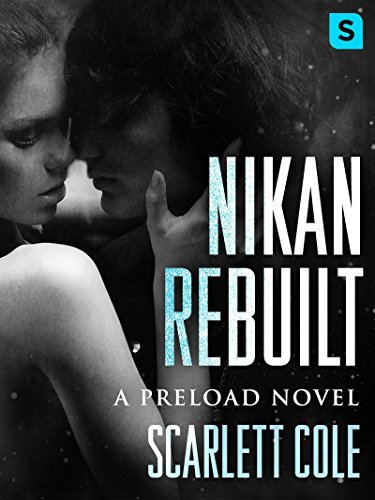 What happens when fate pushes a rockstar and the only girl he's ever loved back into each other's lives?
Nikan plays his seven-string and sings back-up the way he lives life. Fast, easy and hot as hell.
Jenny lives her life helping give kids a safe place to call home.
Their lives are about as far apart as can be, the millionaire and the coupon cutter, but if they can trust their hearts, they might have a second chance at the type of love to last a lifetime.
Romance Contemporary [Swerve, On Sale: January 2, 2018, e-Book, ISBN: 9781250132437 / eISBN: 9781250132437]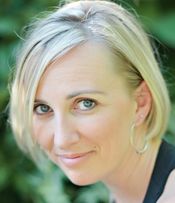 The tattoo across my right hip says it all really. A Life Less Ordinary. Inked by the amazingly talented Luke Wessman at the Wooster Street Social Club (a.k.a. New York Ink). Why is it important? Well, it sums up my view on life. That we should all aspire to live a life that is less boring, less predictable. Be bold, and do something amazing. I've made some crazy choices. I've been a car maker, a consultant, and even a senior executive at a large retailer running strategy. Born in England, spent time in the U.S. and Japan, before ending up in Canada were I met my own, personal hero – all six and a half feet of him. Both of us are scorpios! Yeah, I know! Should have checked the astrological signs earlier, but somehow it works for us. We have two amazing kids, who I either could never part with or could easily be convinced to sell on e-bay.
I've wanted to be a writer for a really long time. Check through my office cupboards or my computer and you'll find half written stories and character descriptions everywhere. Now I'm getting the chance to follow that dream.
$10 Amazon GC + ebook of Jordan Reclaimed & Elliott Redeemed