It's impossible to not love a rock star. At least, I think so. Charisma, stage presence, talent, and more energy and stamina than the proverbial Duracell bunny. Mix that with their ability to serenade us in their sexy voice, to move like lightning along a seven-string, or roar like thunder from the drum kit and I am completely sunk.
Which is why I LOVE rock star romance. I stalk my favorite authors and scour their pages for just a hint of new material. I'll even add their book releases to my calendar so I don't miss a release. So, who are my favorite rockers in romance? Phew, tough question! But in compiling this list, I've marked quite a few books for a re-read. Therefore, in no particular order, here are my Top 5 rock star romances.
THE MIGHTY STORM – Samantha Towle
Those of you who know me, know I LOVE music. I've been known to go to over thirty concerts a year. And I love it when an author weaves music seamlessly into stories. While I could just say I love the story because of Jake Wethers, it's the clever use of the song Hurt, originally written by Nine Inch Nails, but also covered by Johnny Cash, that sealed the deal for me.
ROCK HARD – Olivia Cunning
This book is erotic romance done right. And it also has quite possibly the greatest hero name of all time in Sed Lionheart. This second chance romance has everything you could ask for. Brawl in a strip club – check. Sex by the Bellagio Fountains – check. And a super sweet second chance romance between a rock star and the university student he left behind – check.
THOUGHTLESS – S.C. Stephens
There are two things I love about this book (and series). The first is the unforgettable love triangle between Kellan, Keira, and Denny. It's believable and angsty and imperfect. And to misquote Dorothy's line in Jerry Maguire, Kellan had me at Mornin'. The second is the way the full series shows the rise of the band from rehearsals above a garage, to success at the highest levels. We get to see how they change and grow and adapt, and I love that.
LICK – Kylie Scott
I stand by my assessment that this book has one of the best opening scenes and hooks in romance. Two people waking up on the floor of a Las Vegas hotel room, and only one of them remembers the events of the previous evening that led to them waking up married. But the rest of the book that follows is just as good, as is the rest of the series.
IDOL – Kristen Callihan
Who wouldn't want to find a rock god sprawled out on their lawn? Or find out he's moved in close by? Well, hermit Libby isn't all that excited. Until they begin to spend time together whether she wants to or not. I loved this 'opposites attract' story.
So, that's my five. I hope you'll consider adding ELLIOTT REDEEMED to yours. This sexy romance between a tortured musician and a single mom whose world has just fallen apart has been my favorite book to write so far. And when it comes to music, this book is filled with it and features over twenty songs which can be heard here.
Win a copy of Elliott Redeemed plus a $5 Amazon gift card — enter here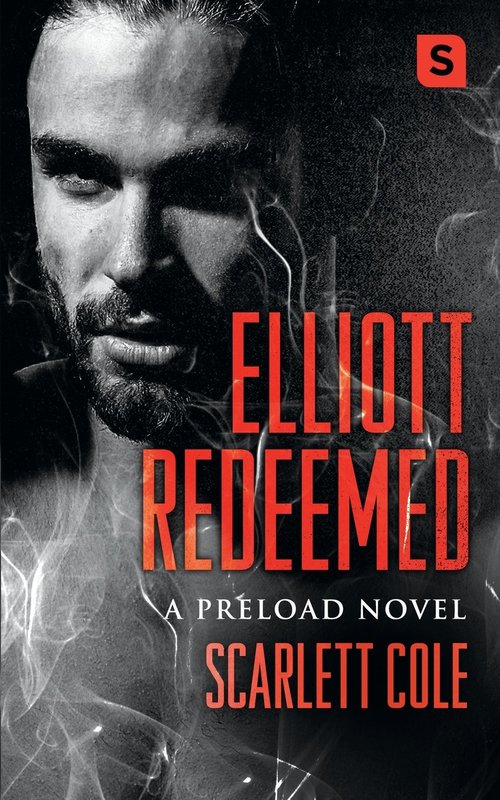 A single mom and tortured musician find common ground in Scarlett Cole's Elliott Redeemed, the second standalone romance about the band Preload.
Elliott "Pyro" Dawson burns up the lead guitar like a legend. But the nickname Pyro isn't just a clever play on words. It's much darker. A past he's fought like hell to overcome.
Grocery store cashier Kendalee Walker is at her wits end and homeless. She's watched her fourteen-year-old son, Daniel, go so far off the rails, he can no longer see the tracks.
When the two are brought together, attraction flares, but can Elliott find the family he never had with the sexy woman and her son, or will he fall back on dangerous habits?
Romance Contemporary [Swerve, On Sale: August 29, 2017, e-Book, ISBN: 9781250154873 / eISBN: 9781250132451]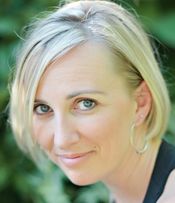 The tattoo across my right hip says it all really. A Life Less Ordinary. Inked by the amazingly talented Luke Wessman at the Wooster Street Social Club (a.k.a. New York Ink). Why is it important? Well, it sums up my view on life. That we should all aspire to live a life that is less boring, less predictable. Be bold, and do something amazing. I've made some crazy choices. I've been a car maker, a consultant, and even a senior executive at a large retailer running strategy. Born in England, spent time in the U.S. and Japan, before ending up in Canada were I met my own, personal hero – all six and a half feet of him. Both of us are scorpios! Yeah, I know! Should have checked the astrological signs earlier, but somehow it works for us. We have two amazing kids, who I either could never part with or could easily be convinced to sell on e-bay.
I've wanted to be a writer for a really long time. Check through my office cupboards or my computer and you'll find half written stories and character descriptions everywhere. Now I'm getting the chance to follow that dream.
Save