Thank you for hosting me today to talk about my new release, BEFORE I KNEW, in which shattering tragedies eventually lead childhood friends, Colby and Alec, to reunite in search of second chances and love. Sadly, secrets behind those tragedies threaten to destroy the new life they've built together. Colby is a lawyer-turned-restaurateur. She believes that the way to reconnect with others is to own a place where people come to celebrate life's milestones and happy occasions. Of course, she has no real experience in this industry, so when her executive chef quits weeks prior to the opening, she's in a bind. Alec, a disgraced but formerly reknowned chef, is determined to help her get her new dream off the ground.
Given the story premise (and Alec's training in New York and France), there are a fair number of menu items referenced in this story. I had fun conducting research about haute cuisine, the Michelin rating system, and some of our country's top-rated restaurant menus. Bonus: I now have a wonderful list of places to eat if I ever get out of my office!
Now, before we get to the menu, I must clarify one point. If Alec were preparing a romantic meal for Colby, whose taste in food is decidedly lowbrow (cheeseburgers and onion rings being at the top of her list), he would find a way to add a little sizzle to classic diner fare. However, given his training and preference for experimentation, if he wanted to dazzle a new patron, I think he might select something more along these lines:
Amuse-bouche: Grilled pineapple sliver with a ginger rum sheet, perhaps with an edible karma orchid. Alec likes to play with flavor, which is why he might pair the sweet pineapple with the sharp, spicy notes of fresh ginger. He's also a showman, and favors the use of edible flowers in his work.

Charcuterie: A staple when entertaining, Alec would select items with mixed textures, like a hard salami and a soft pâté, and add acidic and crunchy garnishes, like lemon fennel salad and nuts. Similarly, he'd select a range of cheeses that complemented the meats, like pairing Jambon de Bayonne with a Tomme Chèvre de Bethmale. Add baguette crisps and serve.Soup: Perhaps he'd aim for something sweet and pink, like chilled ginger lime watermelon soup, because reds and pinks are considered the colors of love. While complex flavors are the focus of his work, its visual appeal also matters to Alec.

Entrée: Alec loves preparing seafood dishes, as is evident from many of the menu items he creates for A CertainTea. For romance, I think he'd choose something classic, like a sole meunière. The flaky white fish topped with a butter-and-citrus sauce is a decadant pleasure, especially when served with baked rice and french cut green beans.
Dessert: In the story, Alec cooks a meal for Colby in an effort to persuade her to give him full control of the menu. He knows of her affection for sweets, so he makes her a Pink Lemonade Lavender Thyme sorbet as a nod to a memory he has of the "pink lemonade" stand she set up as a child to raise money for a sick neighbor. It's delicious, pink, and made with love, so it would be the ultimate romantic dessert in his mind.
Bon appetít!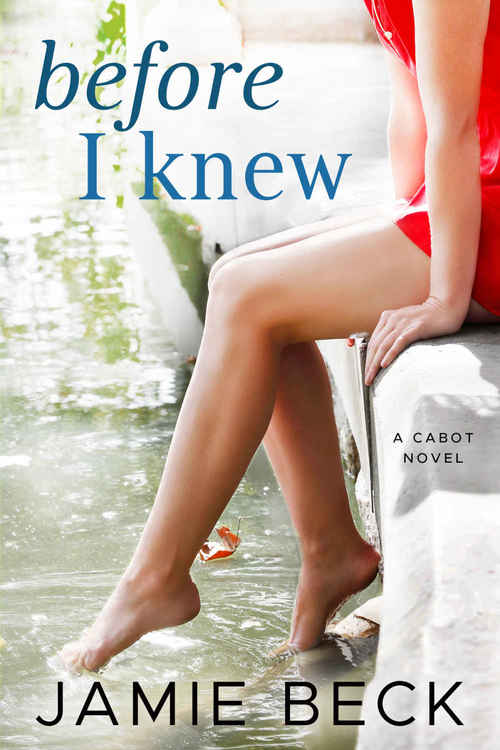 Author Jamie Beck returns with an engrossing series about family, friendship, and starting over. In this first Cabot novel, a legacy of secrets tests old friends seeking a second chance at life and love.
On the second anniversary of her husband's suicide, Colby Cabot-Baxter is ready to let go of her grief and the mistakes made during her turbulent marriage. Her fresh start comes in the form of A CertainTea, the restaurant she's set to open along Lake Sandy, Oregon, with help from her family. But when her executive chef quits just weeks before the grand opening, Colby is pressured to hire old family friend Alec Morgan. His award-winning reputation could generate buzz, but their friendship has withered since her husband's reckless dare cost Alec's brother his life.
Distracted by guilty secrets concerning the tragedy that changed his and Colby's lives, Alec self-destructed and lost his famed restaurant. With his career in tatters, he's determined to use this opportunity to redeem his reputation and to help the woman he's loved from afar find happiness again.
But secrets have a way of coming out. When Alec's do, they might destroy the new life he and Colby have rebuilt together.
Women's Fiction | Romance Contemporary [Montlake Romance, On Sale: August 22, 2017, Trade Size / e-Book, ISBN: 9781477824443 / ]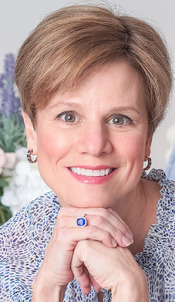 JAMIE BECK is a Romance Writers of America Honor Roll author with a passion for inventing realistic and heartwarming stories about love and redemption, including her popular St. James and Sterling Canyon series. Her books have been translated in multiple languages and received favorable reviews in Booklist, Kirkus Reviews, and Publishers Weekly. In addition to writing novels, she enjoys dancing around the kitchen while cooking, and hitting the slopes in Vermont and Utah. Above all, she is a grateful wife and mother to a very patient, supportive family.