Military heroes are the twofer of romance. They fit the bill of a romantic lead with their alpha ways, rugged good looks, and heroic ways, and provide the double whammy of bad-ass protector. And yet despite the box we attempt to put them in, there are lots of different versions and interpretations of them. So, who would be my favorite military heroes? You would think picking them would be easy, but it wasn't. Here goes:
More about Scarlett Cole and her upcoming release, UNDER FIRE
2-time RITA nominee Scarlett Cole's UNDER FIRE pairs a hot Navy SEAL with a medical researcher who finds herself in too deep. Can Sixten Rapp take the heat and Dr. Louisa North handle the flames? Fans of Laura Kaye's HARD INK series and Julie Ann Walker's BLACK KNIGHTS INC. series will devour Cole's hot military hero in this opposites attract, romantic suspense.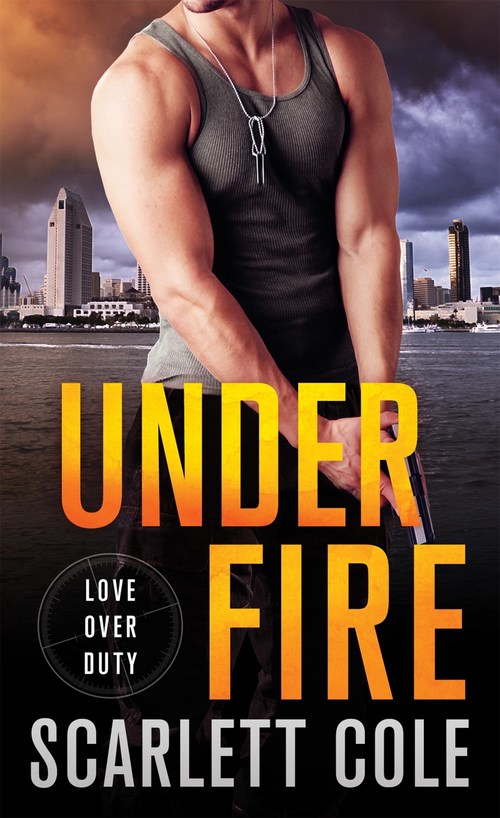 HE CAN TAKE THE HEAT.
Hot, hard-bodied Sixten Rapp is a former SEAL who's raring to begin his brand-new civilian life. He and his Navy "brothers" start a security firm that offers the kind of services only a team of military-trained professionals can provide. But nothing prepared Six for his new client: an innocent woman on a mission to improve thousands of lives. . . unless someone takes hers first.
CAN SHE HANDLE THE FLAMES?
Dr. Louisa North knows time is against her as she tries to create a "miracle" medical treatment for a disease with no known cure, until she creates a sample so powerful that the wrong people want to use it as a chemical weapon. At first, Six is unwilling to accept Louisa as his client. But soon he realizes that the danger is real and that there's much more to this plain-Jane scientist…including a burning passion between them that neither of them can resist. And now that an enemy is on Louisa's trail, Six will do whatever it takes to protect her―or die trying.
Romance Military | Romance Suspense [St. Martin's Press, On Sale: August 1, 2017, Mass Market Paperback / e-Book, ISBN: 9781250128447 / eISBN: 9781250128454]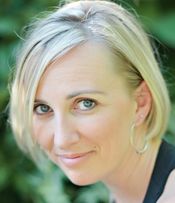 The tattoo across my right hip says it all really. A Life Less Ordinary. Inked by the amazingly talented Luke Wessman at the Wooster Street Social Club (a.k.a. New York Ink). Why is it important? Well, it sums up my view on life. That we should all aspire to live a life that is less boring, less predictable. Be bold, and do something amazing. I've made some crazy choices. I've been a car maker, a consultant, and even a senior executive at a large retailer running strategy. Born in England, spent time in the U.S. and Japan, before ending up in Canada were I met my own, personal hero – all six and a half feet of him. Both of us are scorpios! Yeah, I know! Should have checked the astrological signs earlier, but somehow it works for us. We have two amazing kids, who I either could never part with or could easily be convinced to sell on e-bay.
I've wanted to be a writer for a really long time. Check through my office cupboards or my computer and you'll find half written stories and character descriptions everywhere. Now I'm getting the chance to follow that dream.
Giveaway
Win a signed copy of UNDER FIRE plus a $5 Amazon gift card.