1.) You won't see Lady Lila falling in love at first sight with Brook Derring.
She hated him. Amazing how one might exist for years and never think of a person, and then less than a day after becoming reacquainted, she absolutely despised him.
2.) You won't see Brook falling in love at first sight with Lila . . . again.  He fell in love with Lila seven years ago and wound up humiliated and brokenhearted. Now he won't allow himself to feel anything but hate for her.
Brook would murder Lady Lila himself. How dare she trap him in this fashion?
"Brook, I don't—I just don't want you to hate me for this."
"It's far too late for that."
3.) You won't see the Brook and Lila marrying for love.
When Lila's life is in danger, Brook is coerced by Lila's father's machinations into marrying her. The duke believes that marriage between the antagonistic pair is the only way to keep Lila's reputation from being ruined while at the same time keeping her safe. In the middle of the ceremony, Lila takes Brook aside to have a heart to heart.
"But you don't want to marry me!"
"I want to be thrown into the Tower even less."
"Nice to know I rank above imprisonment."
4.) You won't see our Brook and Lila settling down into domestic bliss.
Brook sets his new bride up in his bachelor flat and does his best to avoid being alone with her. He expends his energy trying to find a solution to Lila's problem and thus an escape from the marriage. Lila has no choice but to stay hidden at Brook's flat, and she takes matters into her own hands, turning his bachelor pad into a more suitable home for a lady. When Brook returns home to his rearranged flat, he is less than pleased with the new arrangement.
At the door to his flat, he shed his heavy greatcoat and patted his waistcoat until he found the key. Using it, he stepped inside.
And immediately stepped back out again to check the number. Where the hell was he? This wasn't his flat.
5.) You won't see this couple easily admit their attraction to each other.
Despite the rancor between them, there is a fire between Brook and Lila that can't be denied. Brook thinks the attraction he feels is a flame he can control. And Lila thinks her feelings for Brook are a spark she can resist and snuff out.
She should not be looking at his body. This was not a marriage in truth. He did not want her as his wife or in his bed. He certainly didn't want to be ogled by her. And then he reached to his waist, grabbed hold of the shirt, and lifted it over his head. Lila couldn't help but stare, especially when he tossed the wet shirt onto the pile by the door.
She must have made some small sound of dismay because he glanced at her over his shoulder. "Are you choking?"
I hope you enjoyed this peek into what you won't see in I KISSED A ROGUE. What's your favorite thing you won't see in the final installment of my Covent Garden Cubs series?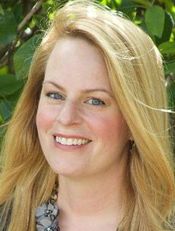 Fast-paced, Adventurous Regency Romance
Shana Galen is the bestselling author of fast-paced adventurous Regency historicals, including the RT Reviewers' Choice THE MAKING OF A GENTLEMAN. Booklist says, "Galen expertly entwines espionage-flavored intrigue with sizzling passion," and RT Bookreviews calls her "a grand mistress of the action/adventure subgenre." She taught English at the middle and high school level off and on for eleven years. Most of those years were spent working in Houston's inner city. Now she writes full time. She's happily married and has a daughter who is most definitely a romance heroine in the making.
Shana loves to hear from readers, you can reach on her Website or see what she's up to daily on Facebook and Twitter.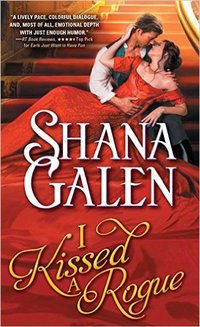 Once she spurned the man…
When the
Duke of Lennox hires Sir Brook Derring, England's best
investigator, to find his daughter, Brook intends only to
rescue the lady and return to his solitary life. He deals
with London's roughest criminals every day of the week;
surely he should be able to endure seeing his first love
again-the perfect girl who broke his
heart…
Now her life depends on
him
Lady Lillian-Anne Lennox has always done
her
best to live up to her father's standards of perfection-
at
the cost of following her heart. When she's kidnapped and
her perfect life is shattered, Lila has another chance.
Together, Lila and Brook navigate not only the dark and
deadly side of London, but the chasm of pride and
prejudice
that divides them.