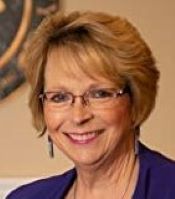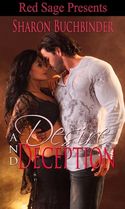 From my childhood through my young adulthood, my mother wore the mask of the "Perfect Mother, Girl Scout Troop Leader, and Sunday School Teacher." But her behavior when at home, away from the scrutiny of other adults, was anything but perfect. One of the first short stories for which I won an honorable mention from Spinetingler Magazine (yes,  horror!) was called Goody Two Shoes. I'll let you read the story so as not to spoil the surprise, but it was my first public foray into exploring the roles women play and the masks women wear.
My first full length erotic romantic suspense novel, DESIRE AND DECEPTION, explores these same themes. Similar in heat levels to noir movies like Body Heat and The Postman Always Rings Twice, DESIRE AND DECEPTION differs from these notable noir examples because it ends on an upbeat note. In DESIRE AND DECEPTION, polar opposites sex siren Isabel (Izzy) Ramirez and goody-two-shoes Sarah Wright-Rosen become fast friends and seem destined to be BFFs until Izzy's terrible secret is unearthed–literally and figuratively. Convinced that she is unworthy of redemption, because she believes she cannot be anything but the "bad girl," Izzy goes down a take no prisoners' path, halted only by her younger lover, Sean Richards.
For her part, having been raised by an alcoholic in a "you're-only-good-if-you-enable-me" paradigm, Sarah discovers shades of gray in her formerly black and white world. She also learns the powers of forgiveness and love can transform not only how she sees the world, but also her own self-image. In the end, Izzy becomes more like "good girl" Sarah–and Sarah becomes more like her "bad girl" friend. Izzy is the larger than life embodiment of all that is forbidden to "good girls": she embraces her sexuality and desires and takes control of her life and the men in it–and pleases herself. Sarah is "everywoman": she works hard, plays by the rules, collaborates and works by consensus. She believes she can only be "good" one way–by constantly trying to please others.
This binary, yes/no reasoning is faulty, but I believe many women struggle with this duality in our lives. The question is not to be or not to be, but who are we supposed to be versus who do we want to be? Our role models may or may not be good ones, depending on how healthy our parents' upbringing was. If you come from a dysfunctional household, one with crime spoken daily, can you break out of that mold? Or are you ever going to be able to explode from those constraints? Likewise, if your home appeared to be the epitome of perfection to the outside world, but was hell behind closed doors, can you ever overcome the damages of a self-righteous hypocrite?  Izzy and Sarah discover their true selves through the redemptive power of love and realize that they can be what they want to be–in spite of their pasts.
Leave a comment about whether you think the die is cast with our gender and family roles or if we break the mold of Ought-To-Be or Naughty-To-Be and you'll be entered to win a copy of the ebook DESIRE AND DECEPTION.
And if you want to be one of the 5 lucky winners selected on a monthly basis to choose any one of my e-books that you want (yes, truly!), please go to the CONTACT ME page on my website and send me an email with your name and email address and tell me, "YES! I am entering to win one of your FABULOUS e-books and if you ever get time to create a newsletter, I'd LOVE to receive that, too. Oh, and I promise never ever to upload your books to a PIRATE site because I know you work hard to earn your author royalties. Hugs and kisses, Your Fan." Or something along those lines. 😉
To comment on Sharon Buchbinder's blog please click here.