1–What is the title of your latest release? 
2–What is it about?
Across a century and against seemingly insurmountable odds, a woman with an astonishing immune system and an equally dramatic determination to survive is held against her will on an abandoned island near New York City.
3–What do you love about the setting of your book? 
Everything. The idea for this novel started with its setting—an abandoned quarantine facility on an isolated island in the middle of bustling New York City. Originally an isolation hospital for the city's poor immigrants, Riverside Hospital on North Brother Island underwent several reincarnations before becoming an experimental treatment center for drug-addicted teens in the 1950s. In 1963, the facility was shuttered. Ever since, a forest has been hellbent on destroying the hospital remains. Now a federally protected heron reserve, North Brother Island cannot be accessed without a permit from the New York City Department of Parks & Recreation. During the COVID-19 pandemic, they're not accepting applications.
The island has a dark, little-known history, rife with tragedy and misery. In its present state, its crumbling buildings serve as an eerie foreshadowing of a post-apocalyptic world. Several photographers have been able to capture its decaying condition and brooding aura. You can learn more about North Brother Island at https://www.shelleynolden.com/about-north-brother-island/
4–How did your main character(s) surprise you? 
I didn't expect Cora to be so resilient and tough. She endures quite a lot; I couldn't remain that strong if I were in her shoes. At the time I wrote this novel, I was still recovering—emotionally and physically—from my battle with leukemia. The courage and grit that Cora possesses are attributes I longed to have during those hard times.
5–Why will readers relate to your characters? 
Cora lives in forced isolation, away from her family. Because of COVID-19, unfortunately now all of us can relate to the challenges and emotional toil that accompany a quarantine.
6–What was one of your biggest challenges while writing this book (spoiler-free, of course!)? 
During my initial research on North Brother Island, I quickly concluded that a novel set there should encompass the island's full, dark, fascinating history. This decision created the initial challenge of coming up with a plot creative enough to achieve that. The premise that resulted required managing a present-day timeline and a historical one. Working with two timelines proved to be both challenging and ultimately rewarding.
7–Do you look forward to or do you dread the revision process? 
I LOVE revising. Prose that's staring up at you, begging for revision, is far easier to face than the blinking cursor on a blank page.
8–What's your favorite snack to have on hand while writing? 
Trail mix. But ever since I read somewhere that to burn off the calories in a single M&M, one must run the length of a football field, I throw away half of those in my bowl. It's absolutely tragic. And that's a great emotional state to be in when writing a dark historical fiction thriller.
9–Where would you go for an ideal writer's retreat? 
North Brother Island, of course!
10–What's the best piece of writing advice you've received? 
My fabulous editor, Benee Knauer, often stresses that my characters' actions need to feel organic. By that, she means their choices cannot be determined by my desire for them to behave according to my plot outline. Rather, they must act like real people with free will. This focus on "organic" actions translates into authenticity in a story.
11–Who is the fictional character you want to hang out with the most? (anyone in literature!)
Hermione Granger. I know that's very cliché, but she's so cool that I wouldn't mind waiting in a long line for my turn to have a few minutes with her.
12–What's one of your earliest book memories? 
Reading The Tripods Trilogy by John Christopher. The series opened my eyes to the power of an imaginative, propulsive series. Because of the early influence of my older brother, who later earned a master's degree in aerospace engineering, I've always loved science fiction. (He's the one who introduced the Tripods to me, as well as many other sci-fi books throughout our childhood.)
13–If you had to write in a different genre, what would it be and why? 
THE VINES is a blend of historical fiction, mystery, and thriller with elements of horror. It's also been described as containing elements of science fiction. If I could write in only one genre . . . at the present moment, my answer would be dystopian science fiction. The ruins on North Brother Island still have my imagination running in overdrive.
14–What song will automatically put you in a good mood? 
Anything by Dua Lipa.
15–What is your favorite way to practice self-care?
I love to swim, both for the fitness and camaraderie. I'm on the local masters swimming team, though during the pandemic I haven't been attending the practices. Hopefully, this will be behind us soon!
16–What can you eat and never get sick of? 
My mother's chocolate éclair pie.
17–Will you share a favorite, recent-ish book you recommend? 
I highly recommend THE LOST APOTHECARY by Sarah Penner, another debut author whose atmospheric historical fiction novel contains elements of other genres, as well as strong female characters.
18–Do you have any hobbies? 
Just recently I've taken up stamp collecting, of all things! While waiting in line at the post office to mail advanced reader copies of THE VINES, I would admire the sheets of stamps in the glass cases to pass the time. Not infrequently, when the clerk had finished keying in all the addresses on my mailer envelopes and asked if I needed any stamps, I would answer yes.  
19–Are you an early bird or a night owl?
Early bird. Whenever I have a deadline, I set my alarm for 4:00.
20–What can readers expect from you next? 
The sequel to THE VINES. The sunken HMS Hussar, rumored to be laden with a golden guinea payload and the remains of eighty shackled revolutionary war soldiers, is referenced in THE VINES and will play a major role in the sequel.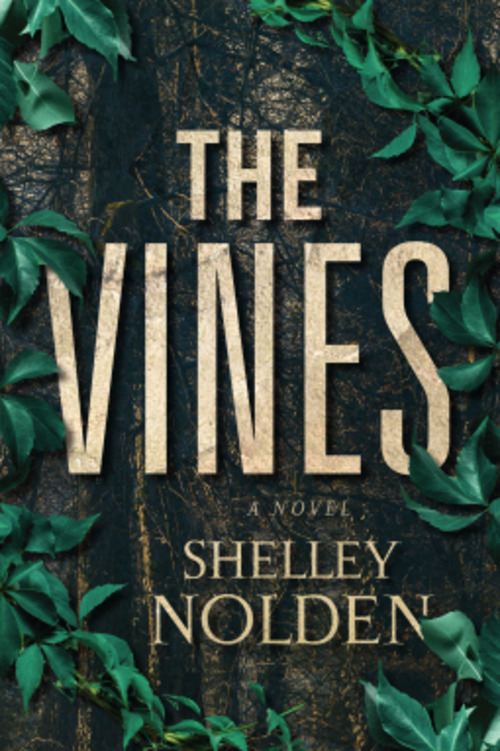 In the shadows of New York City lies forbidden North Brother Island, where the remains of a shuttered hospital hide the haunting memories of century-old quarantines and human experiments. The ruins conceal the scarred and beautiful Cora, imprisoned by contagions and the doctors who torment her. When Finn, a young urban explorer, arrives on the island and glimpses an enigmatic beauty through the foliage, intrigue turns to obsession as he seeks to uncover her past—and his own family's dark secrets. By unraveling these mysteries, will he be able to save Cora? Will Cora meet the same tragic ending as the thousands who've already perished on the island?
The Vines intertwines North Brother Island's horrific and elusive history with a captivating tale of love, betrayal, survival, and loss.
Historical | Thriller | Mystery Historical [Independently Published, On Sale: March 23, 2021, Hardcover, ISBN: 9781950948406 / ]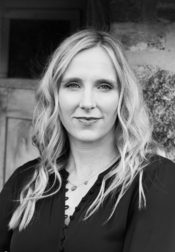 A graduate of the University of Minnesota, Shelley Nolden is an entrepreneur and writer, now residing in Wisconsin. Previously, she lived in the New York City area, where she first learned of North Brother Island. At the age of 31, Shelley was diagnosed with leukemia and completed treatment three years later. The sense of isolation and fear she experienced during her cancer ordeal influenced her debut novel, THE VINES.