MARTHE
Chavaniac-Lafayette
December 1940
"She was only fourteen when she married?" Anna asks, as she helps me cart a box of research books into the tower chamber with its crystal chandelier and abundant natural light. I've been telling her about what I'm learning for my new series of sketches, and she asks, "Can you imagine being ready for marriage at such a young age?"
I don't even know that I'm ready now, I almost say. I might not have accepted Henri's proposal if not for the war. I certainly wouldn't be taking on a project to make the preventorium over in Adrienne Lafayette's image. And I wouldn't have a fancy studio like this.
I wouldn't want to sculpt stone here—the dust would get into every crevice of the canopied bed and antique furniture—but it's a perfect place to sketch.
It looks like the preventorium's president took most of her belongings with her when she returned to America in the summer of '39—but she left behind some books on the shelf, old hatboxes under the bed, and framed photographs on the wall.
The books are a mix of Shakespeare's plays, Balzac's novels, and Anatole France's poetry. The hatboxes are filled with old letters. And most of the photos are of Madame Beatrice posed in outrageous hats with famous people. There's also a photo of a clean-shaven young legionnaire and a wily-looking game hunter, one or the other of which I assume must be her late husband. Her empty wardrobe smells like mothballs, but the signature scent of Madame Beatrice's powdery L'Heure Bleue perfume still lingers on her embroidered armchair. And it looks so warm and inviting that I want to curl up in it—especially since outside, hard-packed snowdrifts have smothered the mountains, closing roads, and ice hangs like daggers from every tree.
It's been such a cold winter that the windows are frosted shut. We've got firewood, but not enough coal. And to keep the children warm, we bundle them under the blankets, in sweaters and thick wool socks. As for my own socks these days, they're increasingly threadbare, and I'm not sure how many more times they can be darned. Fortunately, my new studio has a big fireplace.
It's the baron's daughter who helps me move in, pulling dust sheets off the furniture and making room for my things. Besides a little box of scented soaps, our most precious find so far is the old radio cabinet with a windup gramophone that still plays recordings, albeit several decades old. The tower room feels like everything I could ever want, and I'd intended to jealously guard the locked door, treasuring creative solitude, but I like Anna's company.
I like everything about her, actually. She's been everywhere I want to go—Paris, London, New York. She's seen everything I want to see—the Louvre, Buckingham Palace, the Statue of Liberty. She's everything I want to be—rich, worldly, and self-confident.
When we finish moving my easel by the window, we flip through my old drawings—figures in blended charcoal. Hands, faces, torsos . . . other sketches are experimental. Absurd pieces of modernity, dreamlike in quality. As Anna stares at my drawings, I feel so exposed it's like she's staring at me. Nobody but Madame Beatrice has ever studied my work before with such intense interest. And when Anna reaches out and traces her fingertip along the jawline of a figure, I feel it on my own cheek.
"Your style reminds me of Dalí," she says.
And I positively glow at the absurdly overblown comparison. "Dalí?" I snort dismissively, but it's hard to keep from preening. "These are just drawings anyway. I'm more of a sculptress."
"Do you prefer to work in clay or something else?" she asks.
"Madame Beatrice liked clay. Shaping something out of nothing. But stone is my favorite because I like carving something down to its essence and finding something no one else knew was there."
I worry she'll laugh at me, but she nods as if she understands. "I'm told stone is the least forgiving. Make one mistake and—"
"You could ruin it," I admit. "That's the miracle of the most beautiful sculptures; one continuous piece. Beautiful and unbroken."
Pretty much the opposite of my life.
When we're finished looking at my old sketches, Anna puts on one of Madame Beatrice's old records and says, "It's been so long since I danced. When I close my eyes, I can still feel the scratch of my husband's beard on my cheek when we did the tango . . ."
I know she misses him even more than I miss Henri. To cheer her up, I say, "You should host a dance at your next Sunday social in the salon. There's not a man in the castle who wouldn't want to partner with you."
She laughs. "I wish I could oblige them, but I've already heard snide comments about my lipstick from the household management teacher. What would people say if I danced with another man?"
"Oh, don't pay any attention to Faustine Xavier; she's twenty-nine going on sixty," I say to make light of it, but wives of captured soldiers are under special scrutiny. Girlfriends too. To be unfaithful to a prisoner of war—well, few things rile up the French more than that. People already gossip about Anna just because she's so glamorous. But if Anna gave anybody a real reason to think she's stepping out on her husband while he's in a POW camp, they might spit at her in the village square.
Suddenly, Anna tugs my sleeve. "We could dance."
I laugh, letting her pull me into a twirl. Then we start dancing a goofy tango, tripping over each other's feet, cracking up because neither of us knows who is supposed to lead. It's a laugh riot until she's laughing warm by my ear, the scent of her perfume making me giddy, and an uncomfortable twist in my belly makes me drop her hands.
"Did I stomp your toes?" she asks, still laughing.
I shake my head, confused. Maybe I'm feeling a little guilty because I'm dancing while Henri's locked in a cage somewhere near Poland. Or because I haven't heard a word from him in so long I've almost forgotten the sound of his voice. "It's just . . . I'd just rather dance to jazz."
Until Anna arrived at the castle, tapping my foot to bebop and boogie-woogie beats was the only thing that gave me any hope at all, but jazz is discouraged under the new regime because it supposedly corrupts the soul.
 Excerpted from The Women of Chateau Lafayette by Stephanie Dray, published by Berkley, an imprint of Penguin Publishing Group, a division of Penguin Random House, LLC. Copyright © 2021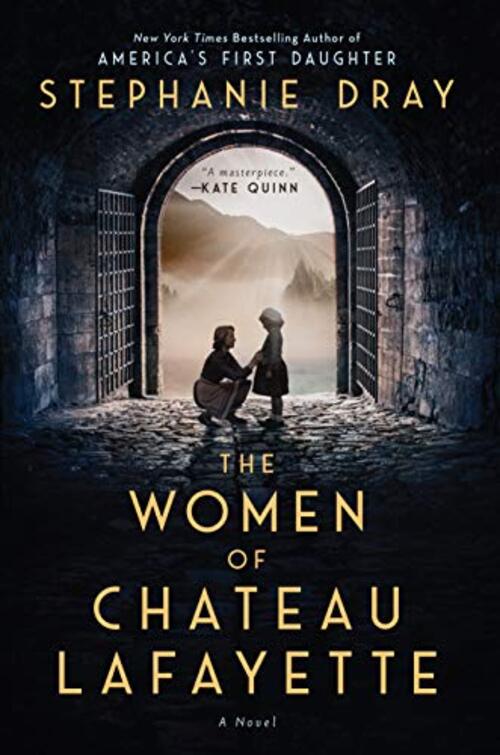 One of Oprahmag.com's "2021's Most Anticipated Historical Novels"!
An epic saga from New York Times bestselling author Stephanie Dray based on the true story of an extraordinary castle in the heart of France and the remarkable women bound by its legacy.
Most castles are protected by men. This one by women.

A founding mother…
1774. Gently-bred noblewoman Adrienne Lafayette becomes her husband, the Marquis de Lafayette's political partner in the fight for American independence. But when their idealism sparks revolution in France and the guillotine threatens everything she holds dear, Adrienne must renounce the complicated man she loves, or risk her life for a legacy that will inspire generations to come.

A daring visionary…
1914. Glittering New York socialite Beatrice Chanler is a force of nature, daunted by nothing—not her humble beginnings, her crumbling marriage, or the outbreak of war. But after witnessing the devastation in France firsthand, Beatrice takes on the challenge of a lifetime: convincing America to fight for what's right.

A reluctant resistor…
1940. French school-teacher and aspiring artist Marthe Simone has an orphan's self-reliance and wants nothing to do with war. But as the realities of Nazi occupation transform her life in the isolated castle where she came of age, she makes a discovery that calls into question who she is, and more importantly, who she is willing to become.
Intricately woven and powerfully told, The Women of Chateau Lafayette is a sweeping novel about duty and hope, love and courage, and the strength we take from those who came before us.
Historical [Berkley, On Sale: March 30, 2021, Hardcover / e-Book, ISBN: 9781984802125 / eISBN: 9781984802149]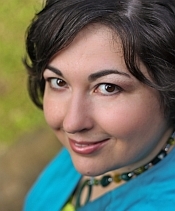 Stephanie Dray is a New York Times, Wall Street Journal, and USA Today bestselling author of historical women's fiction. Her award-winning work has been translated into eight languages and tops lists for the most anticipated reads of the year. Before she became a novelist, she was a lawyer and a teacher. Now she lives near the nation's capital with her husband, cats, and history books.