Hi all! My Name is Libby Hubscher and I'm excited to share a bit about my debut novel, MEET ME IN PARADISE, with you. The Cole sisters couldn't be closer, or more different. After their mother died tragically when they were teenagers, they've only had each other. Sadie travels the world, while Marin waits at home, worrying and letting the world pass her by. Intent on showing Marin what she's missing, Sadie tricks her into a solo vacation in paradise. What was supposed to be a sisters' spa weekend turns into the trip of a lifetime when Marin is forced outside of her comfort zone, exploring the island of Saba with Lucas Tsai, a stranger who ended up in Sadie's seat on the plane. Suddenly, Marin finds herself feeling more alive than ever, falling in love…and realizing that Sadie has been keeping a devastating secret from her—one that will change everything.
M is for Meddling. It takes her zany, wonderful younger sister to hatch a scheme to get anxious homebody Marin Cole out of her comfort zone and onto an island in the middle of the Caribbean.
E is for Enigmatic. Lucas Tsai isn't who Marin expected to be sitting next to on the plan to paradise and she can't quite figure him out. The hotelier is holding something back.
E is for Explore. When Marin's passport goes missing, Sadie will only help her if she takes some risks and explores all the island has to offer. 
T is for Tropical. The tiny Caribbean island of Saba is a picturesque place for Marin to explore.
*
M is for Memories. As Marin and Lucas explore Saba, Marin makes new memories while reminiscing about her past growing up with Sadie.
E is for Experience. Everything on Saba is a new experience for Marin. From seeing the ocean to scuba diving to singing on a stage, her new experiences are a bit scary, but a whole new world is opening to her.
*
I is for Inspire. The island and its people give Marin the inspiration that she needs to reignite the creative spark she'd thought she'd lost long ago.
N is for Nervous. Marin struggles with anxiety as she is forced to face all of her worst fears—traveling, heights, being on her own—in order to start truly living. 
*
P is for Pictures. #ProjectParadise is a mandate Sadie gives Marin to document her adventures with photos.
A is for Amazement. Whether it's watching the sun rise or finding a pearl in the ocean, Lucas plans adventures that fill Marin with awe.
R is for Romance. Marin and Lucas never expected to fall for each other, but suddenly their hearts are open and love is in the air.
A is for Authentic. As Marin rediscovers her true self, she also learns the truth about the real reason for the trip.
D is for Devastating. When Marin discovers the heart-wrenching secret that Sadie's been keeping, her life will never be the same.
I is for Independence. Once Marin is awake to the world and what she really wants, she has to learn to live for herself.
S is for Sacrifice. Both the Cole sisters and Lucas make huge sacrifices for the people they love.
E is for Eternity. When we find the people who we love with our whole hearts, they're with us forever.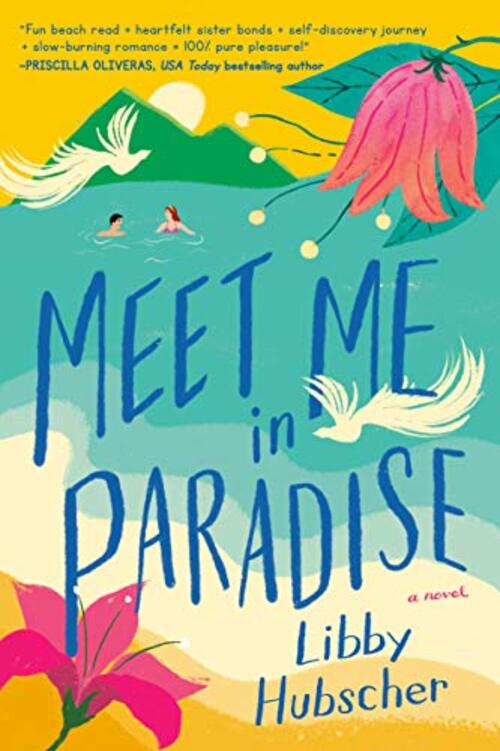 Marin Cole has never:
Seen the ocean
Climbed a mountain
Taken a risk on love
….But if her sister's plan works, she just might do all three.

Ever since her journalist mother died on assignment, Marin has played it safe, refusing to set foot outside the state of Tennessee. Her wild-child younger sister, Sadie, has trotted the globe as a photographer, living off of art and adrenaline.
When Sadie returns from a tough assignment abroad and looks a little worse for wear, Marin reluctantly agrees to a sisters' spa weekend on the tropical island of Saba. But her lifelong fear of travel is affirmed when Sadie misses the flight, Marin's luggage gets mixed up with another passenger's, and an episode of turbulence sends her hurtling  into the lap of Lucas Tsai, the handsome stranger who stole her sister's seat.
For the first time in a long time, Marin has to step outside of her comfort zone as she explores the island with Lucas and learns what she's been missing out on. With each breathtaking new experience, Marin gets closer to her real self, the man she's falling for, and the heart-wrenching truth about why she's there in the first place.
Multicultural | Romance Comedy [Berkley, On Sale: March 23, 2021, Trade Size / e-Book, ISBN: 9780593199428 / eISBN: 9780593199435]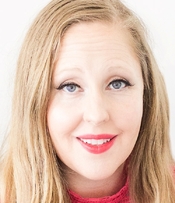 Libby Hubscher is a women's fiction author and scientist. She studied biology at Bowdoin College in Brunswick, Maine, and holds a doctor of philosophy in molecular toxicology from North Carolina State University. Her work has appeared online and in textbooks, scientific journals, and literary journals. In 2018, her short story "The Unwelcome Guest" was long-listed for the Wigleaf Top 50. During the week, she is a coffee-fueled value communications writer for an innovative health economics outcomes research boutique. In her free time, she enjoys reading, painting, playing tennis, and watching Mandarin-language dramas. She lives just outside Raleigh, North Carolina with her husband, two young children, and a menagerie of pets, including two dogs, two cats who believe they are dogs, two parakeets, and a bearded dragon named Bubbles.