Regular readers of the Magical Cats mysteries have learned that Kathleen Paulson's parents are actors. Kathleen's mother, Thea, has a devoted fan base thanks to her appearances on the fictional daytime drama the Wild and the Wonderful, while her father, John's dancing raisin commercial has become a cult classic. In THE CATS CAME BACK, Kathleen learns that singer Emme Finley, who is in town for the Wild Rose summer music festival, has a connection to Thea. They were both in the musical, Mamma Mia.
I confess that I have a soft spot for movie musicals, which, in part, is why I decided Thea had to have acted in at least one. So here in no particular order, and subject to change at any time, are my top ten movie musicals.
Mamma Mia.
I can sing all the songs. And Meryl Streep. (What else is there to say?)
Singing in the Rain
Gene Kelly dancing in the rain. Magical.
The Sound of Music
I know this one is a little dated but it has Julie Andrews whom I've loved since Mary Poppins. And Do-Ra-Mi is so much fun to sing. (Kathleen and Hercules are both fans, too.)
West Side Story
In two words, Rita Moreno. There's a reason she has an Oscar, an Emmy, a Grammy, a Tony and the Presidential Medal of Freedom.
Grease
Yes I know Olivia Newton-John and John Travolta were a bit too old for their roles. I don't care.
Mary Poppins.
I think we've already established how I feel about Julie Andrews. On top of that I defy you to sing Supercalifragilisticexpialidocious and not smile.
Guys and Dolls
Marilyn Monroe was interested in playing the part of Adelaide, which went to Vivian Blaine. Frank Sinatra, who was a great Nathan Detroit, wanted the role of Sky Masterson, played by Marlon Brando. (And I can sing Luck Be A Lady if anyone is interested.)
Enchanted
Amy Adams is fantastic. By the way, Julie Andrews is the film's narrator. (Yes, I have a bit of a fan girl thing going for her.)
La La Land
The Fools Who Dream. Go listen on YouTube. I'll wait.
Moana
Lin-Manual Miranda's music. Wow!
Yes, I've heard all the arguments that musicals are just too far-fetched, that in the real world people don't burst into song and start dancing with a light post, but wouldn't it be fun if they did?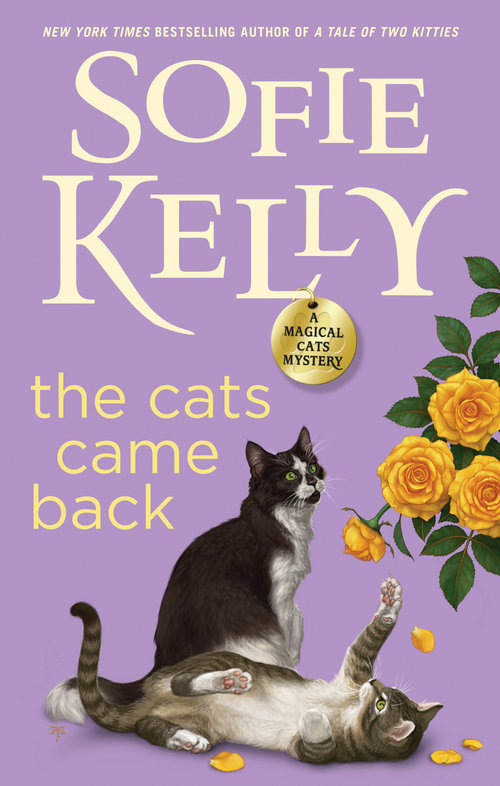 Small-town librarian Kathleen Paulson often seems to gets mixed up in murder, but luckily, her very special cats always find a way to help her close a case…
The charming Minnesota town of Mayville Heights is hosting a music festival, and the whole place is bustling with musicians and tourists. Kathleen is looking forward to taking in some fabulous performances—and her two cats, Owen and Hercules, are looking forward to taking in some fabulous sardine crackers. But then the trio stumbles across a dead body by the river.
The victim is a close friend—who also happens to be a look-alike of a popular cabaret singer set to perform at the festival. Who could have wanted to harm this innocent girl? Was it a case of mistaken identity?
As accusations abound and suspicions swirl, Kathleen, Hercules and Owen will put their abilities—both mundane and magical—to the test, and lay down the paw.
Mystery Cozy | Mystery Paranormal [Berkley, On Sale: September 4, 2018, Hardcover / e-Book, ISBN: 9780399584596 / eISBN: 9780399584602]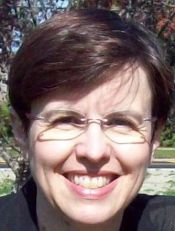 Sofie Kelly is the pseudonym of young adult writer and mixed-media artist, Darlene Ryan. Sofie/Darlene lives on the east coast with her husband and daughter. In her spare time she practices Wu style tai chi and likes to prowl around thrift stores. And she admits to having a small crush on Matt Lauer.