with Fresh Fiction Reviewer, Helen Williams
Helen: How do you go about developing your characters?
SUSAN: I first think about how I want the H/h to meet. It might be a completely dramatic thing, or it might be they already know each other. Then I think about what the 85% drama will be. Once I have those two things, I'm good to start writing. Their personalities come out as I write (and since I write series, I usually already know a lot about the Hero because he's been in the other books before). 
How long does it take you to get a storyline together?
I never REALLY know what the storyline is until I'm writing. I know what the drama will be, but the rest kind of just comes as I'm writing. 
In reading your stories I see a lot of issues that are relevant today. Do you go to any particular resources for background information (i.e. epilepsy, PTSD)?
I don't have a go-to source, but there have been times I've asked my readers for their input. For the book Rescuing Macie, the heroine suffers from anxiety. I asked my readers who suffer from this to share their thoughts if they were comfortable. I got SO many messages and emails and I incorporated a lot of what they said in my story. Otherwise, I try to spend some time online looking up stories and information about whatever the affliction might be. 
After CLAIMING SARAH, are there any more stories or another spin-off of the Ace Security series?
The Mountain Mercenaries series is somewhat a spin-off of the Ace Security series (and has already started). It's not a true spin-off as they stand alone, but there's a connection between the Hero in book 4 in the Ace Security series and the Mercenaries. And they are both set in Colorado. 🙂
Several of your characters have a military background. Are any of your stories from personal/family experience?
Mr. Stoker is a retired Army Sergeant First Class. I spent quite a few years as a military spouse and learned a LOT about the Army and military lifestyle. He's also a history buff and anything I need to know about the military for my books, I ask him! He's pretty handy to have around. 
When did you know you wanted to be a writer?
I didn't! lol. Writing has always been "easy" for me. I never had a problem with writing papers in school and I've always been a romance reader. I used to write "scenes" on my computer for the drama I pictured in my head. I got the confidence to publish after being a proof reader for a while. I'm so thankful every day that other people are enjoying the stories I make up in my head!
Who was your inspiration to write?
Not really a who, but just reading thousands of romances in my life. Sometimes I got frustrated when stories didn't go the way I wanted them to and it was natural for me to write my own scenes the way I wanted them to go. 
Have you ever scrapped a story after reading the manuscript? If so, why and what did you do with the story?
Honestly? No. I rely on my editors to tell me what works and what doesn't and where to tweak. I feel very blessed. 
Do you sometimes base your story on current events?
Not necessarily current events, but things that have happened yes. I might send my military team overseas to a terrorist hotspot, but more likely I base the drama on things that I've seen on crime TV. The things I watch on TV are way more crazy than what I could ever think up! I might change the details and the circumstances, but so many of those shows are great fodder for my imagination. 
Have some of your books been harder to write than others?
Yes. Sometimes I have a clearer picture in my head of the drama and how I think I want things to go in the book. Other times one book might much more emotional than the others.
I truly love your novels! What's next for you?
Thank you! I will never get tired of hearing other people say they enjoy my stories! 🙂 I'm starting a new Delta Force series next year as well as a new series for Montlake. I'm continuing with the SEAL of Protection: Legacy series and that will conclude in 2020 as well. Little Annie's story (from my Delta Force Heroes series) has been percolating in my brain as well. It seems as if I've got lots of stories always brewing in my brain!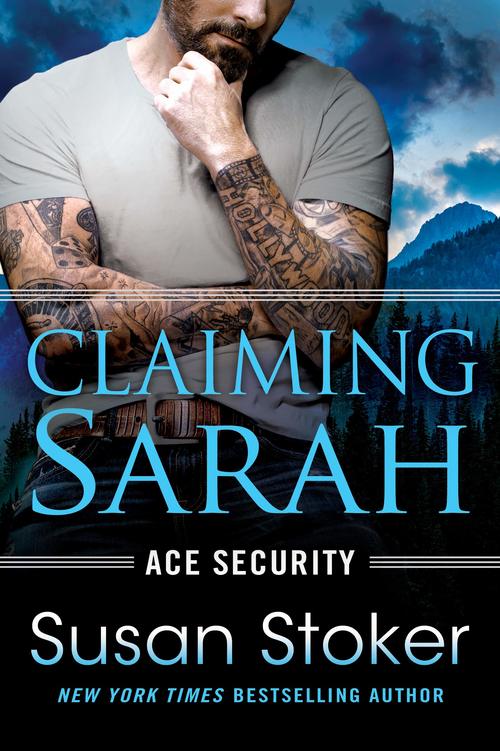 All defenses are down in the fifth Ace Security novel from New York Times bestselling author Susan Stoker.
Sarah Butler isn't flattered. She's angry and unnerved. She's been getting intimate gifts from a man she barely knows. Nothing threatening yet, but there's just a weird vibe she can't ignore. Her recourse is Ace Security. Their solution: self-defense lessons at Rock Hard Gym with a personal, hands-on instructor. One look at the bearded, tattooed, green-eyed alpha is enough to take Sarah's breath away.
Cole Johnson is definitely the man for the job. He's eager to train her. Eager to get closer. And when it comes to Sarah's instincts, Cole knows she's not imagining things. He's also not imagining the intense attraction between them–and his desire to protect her is growing. But so are Sarah's fears, the worst of which come true when she disappears.
Enlisting the help of Ace Security, Cole will stop at nothing to find the love of his life. . . before she vanishes forever.
Romance Suspense [Montlake Romance, On Sale: September 24, 2019, Trade Size / e-Book, ISBN: 9781542008051 / ]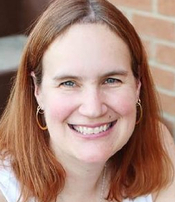 Susan Stoker is a New York Times, USA Today, and Wall Street Journal bestselling author whose series include Ace Security, Badge of Honor: Texas Heroes, SEAL of Protection, Unsung Heroes: Delta Force, and Mountain Mercenaries. Married to a retired army noncommissioned officer, Stoker has lived all over the country—from Missouri to California to Colorado to Texas—and currently lives under the big skies of Tennessee. A true believer in happily ever after, Stoker enjoys writing novels in which romance turns to love.