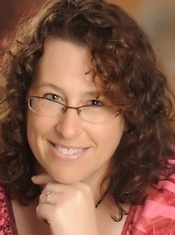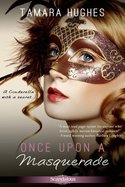 We all have our favorite types of men we like to read about, the ones in the books we put in our keeper pile and go back to when we need a pick-me-up. The ones we daydream about from time to time. So, I thought it might be fun to explore who we might find between the covers of our favorite romance books (or under the covers as the case may be).
The CEO: This guy could be a detective or a doctor. He's capable and confident, and often stubborn and controlling. He gets annoyed by any change to his plans and is thrown off balance when he meets someone he can't figure out.
The Bad Boy: Brooding and tight-lipped, he isn't one to talk your ear off. He keeps his feelings locked up tight because something in his past has hurt him, bad. Maybe he's a mechanic or a criminal, but he's seductive all the same.
The Guy Next Door: Funny and cute, this one makes you laugh. You feel like you can be yourself around him. He looks out for you, and knows just what you like. He gets under your skin, until you don't know what you'd do without him.
The Sweet Talker: He's charming, well-dressed, and sexy. He knows just how to show you a good time. A smooth talker, he can convince you into doing just about anything, but you'll have to fight through that shiny exterior to reach his heart.
The Artist/Musician: Mellow and sweet, this guy is a free spirit, open to life and living. His emotions end up on canvas or as lyrics to a song, his easiest way to express them. He doesn't mind the spotlight, but it's the quiet moments when the real show begins.
The Adventure Junkie: He lives for the adrenaline high and is unafraid to take risks. Exciting and dangerous, he makes your heart pump hard. He's the one capable of pushing your life to its limits if you'll let him.
The Warrior: He's a man's man, a soldier, an athlete, or construction worker. Protective and tenacious, he thinks he knows best, which can be annoying, but he makes you feel safe. He'll fight for your heart, and despite yourself, you'll gladly surrender.
Hmm. So what do you think? I like them all. How about you? What type of hero do you favor? Are you constantly looking for books of a certain type? Come on, you can divulge your secrets. I won't tell.
One person who divulges their secrets (comments) below will win $15 iTunes gift card from Tamara
ONCE UPON A MASQUERADE
New York City, 1883
A Prince Charming meets his match…
Self-made shipping magnate Christopher Black first spies Rebecca Bailey at a masquerade ball and is captivated by her refreshing naivete and sparkling beauty. She's a stark contrast to the hollow behavior of the ton and the guile of his former fiancee, but the closer he gets to her secrets, the further she pushes him away.
A Cinderella with a secret…
Rebecca is drawn to the charismatic Christopher from the first, but she cannot risk him discovering that she is really a housemaid impersonating an heiress. Her father's life depends on it.
A Happily Ever After that could never be…
When Christopher's investigation of the murder of his best friend leads him straight to Rebecca, he fears his ingenue may be a femme fatale in disguise. Now he must decide if he can trust the woman he's come to love, or if her secrets will be his downfall.
To comment on Tamara Hughes's blog please click here.