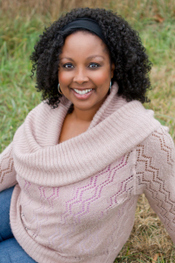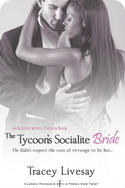 There was a time when most romance novels featured elements of extravagance. Millionaires, princes, and CEOs were the most common romantic hero. They had lots of money and weren't afraid to use it to get what they wanted and that usually involved the heroine. If you were searching for a romance where a regular guy looked for love, you were out of luck. Publishers didn't believe everyday heroes would sell so those books were written with much less frequency.
It took awhile, but readers started voicing their displeasure with wealthy, alpha heroes. They tired of reading stories where no one worried about paying the bills and were finding it harder and harder to suspend disbelief that there were so many gorgeous, powerful, wealthy men…under thirty. In real life, female readers were kicking asses and taking names. They were struggling with the ordinary and finding ways to make it work. They wanted to see that same strength, that same realism in their beloved genre.
I understand because I was looking for representation, too. I'd been reading romance novels since I was eleven years old and a common theme had emerged. Book after book contained some variation of the hero waxing poetic about the heroine's fine, delicate features, her flowing mane the color of wheat, and her smooth peaches and cream complexion.
That would never describe me. And I wanted to be seen as beautiful, too. I wanted books where men were entranced by the cocoa color of my skin, where they loved the tight coils in my hair and the fullness of my lips. Just as I wanted to read about heroines who looked like me, others wanted to read about love stories that could occur in the real world. Where a plumber meets a teacher and falls in love. No princes, no billionaires, no CEOs.
I'm really lucky. I met my husband during our first day of law school and we've been together ever since. We got married, bought a house, and had children. We work, laugh, parent and love. He is an amazing man. But when it comes to reading, I'm looking for something else. Something utopian. Something ideal. Something… extravagant.
I want to read about the fantasy, about handsome, rich men who sweep the heroine away from everyday life. Cleaning the bathrooms? Grocery shopping? In my favorite books, daily concerns don't matter. No one worries what to make for dinner because the hero and heroine can jet away to a small European country or travel to a beautiful, tropical beach. Didn't wash clothes this week? That's okay; the heroine has a Sex in the City closet full of couture clothes, shoes and purses. It's not that I don't appreciate the beauty of realism. I just choose to engage in romantic flights of fancy. At least for a few hours. J
Which do you prefer: realistic romance or tales of fantasy? A Tracey Livesay/True Love tote bag filled with a selection of romance novels and a free autographed e-book of THE TYCOON'S SOCIALITE BRIDE to one lucky commenter. (US only for all items. International winner can still get signed e-book.)
To comment on Tracey Livesay's blog please click here