Welcome Home Katie Gallagher, by Seana Kelly:
This is one of those books that will make you smile long after you've finished reading it. Katie Gallagher is a woman who's determined to leave her bad ex behind and start fresh in the small town where she grew up. She doesn't expect to run into Aiden Cavanaugh, the boy from her childhood who's all grown up, and she especially doesn't expect him to be the sexy hot police chief who's arresting her on her first day back. The witty banter between these two characters is so fresh and funny, I dare you not to laugh out loud!
The Perfect Match, by Kristan Higgins:
This is the story that got me hooked on Kristan's books. I remember staying up really late one night to read it and I laughed so hard, at one point I woke my husband up and he thought I was crying. The Perfect Match is about Honor Holland, a woman who's trying to get over being rejected by her lifelong crush. She agrees to enter into a marriage of convenience with a sexy British professor who needs a green card. Hilarity ensues.
For Better or Worse, Lauren Layne
In this story, Heather Fowler is a woman working very hard at her new job as a wedding planner. With a major socialite's wedding to plan, she needs to be on her game, paying close attention to details and making sure everything is perfect. Unfortunately, Heather has an annoyingly handsome neighbor in the apartment next door who insists on playing loud music at all hours of the night. Unable to sleep, she confronts him and the sparks begin to fly. This is a fun book that will leave you smiling.
Natural Born Charmer, by Susan Elizabeth Phillips
Because Susan Elizabeth Phillips is one of my favorite authors of all time, I just had to put this book on the list. Natural Born Charmer starts out with the heroine, Blue Bailey, stomping down the side of a highway stuck in a beaver costume. And then, because all humiliating moments like this need an audience, the gorgeous Dean (who happens to be a football star) pulls up in his car and offers her a ride. This book will have you laughing, and sighing, and all the good things.
Agnes and the Hitman, by Jennifer Crusie and Bob Mayer
This is a really fun mixture of comedy and suspense. Agnes is a food writer who's dealing with planning a Southern mob wedding, dealing with a fiancé who's absent, and dealing with the small annoying fact that people keep showing up trying to kill her. When an ex-mobster sends Shane, a hitman, to keep her safe, things between them start to heat up. It's a funny, quirky, suspenseful romance you won't want to miss!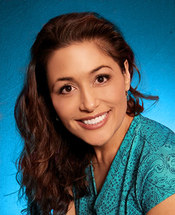 Tara Sheets is an award-winning author of contemporary romance and women's fiction. Her work has earned first place recognition in literary contests nationwide, and her debut novel, DON'T CALL ME CUPCAKE, won the 2016 Golden Heart® award sponsored by Romance Writers of America.
Tara began her career as an author in the Pacific Northwest, inspired by the rain and the misty mountains and the rivers of Starbucks coffee. She now lives in the warm, wonderful South where she can stand outside with no coat on, and she finds that pretty inspiring too. When not writing, Tara enjoys life with her book-loving family and a book-eating dog named Merlin.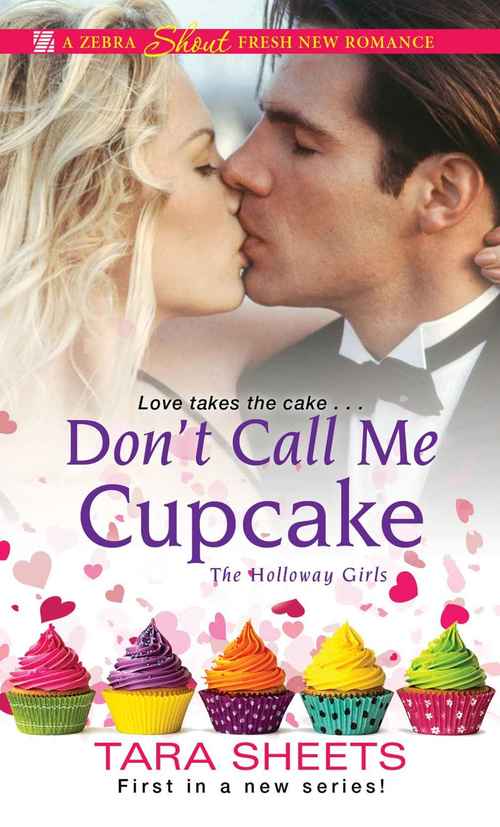 There's a very special kind of sweetness to life on Pine Cove Island . . .
Most families have a favorite recipe or two, handed down through generations. The Holloway women are a little different. Emma Holloway, like her grandmother before her, bakes wishes into her delicious cupcakes, granting the recipient comfort, sweet dreams, or any number of good things. It's a strange gift, but it brings only happiness. Until gorgeous, smooth-talking newcomer Hunter Kane strolls into her shop, Fairy Cakes—and Emma makes the mistake of selling him not one, but three Sweet Success cupcakes.
Hunter, it turns out, is opening a fancy new restaurant and bakery right on the waterfront—Emma's competition. To make matters worse, the town committee has decided to split the upcoming summer festival contract between the two, forcing Emma to work with her nemesis. But she can't afford to split her profits. The solution: create a recipe that will make Hunter leave town permanently.
The Holloway charms are powerful. But there are other kinds of magic in the world—like red-hot first kisses, secret glances, and the feeling that comes with falling truly, madly, inconveniently in love . . .
Romance Contemporary [Zebra Shout, On Sale: April 24, 2018, Mass Market Paperback / e-Book, ISBN: 9781420146264 / eISBN: 9781420146271]