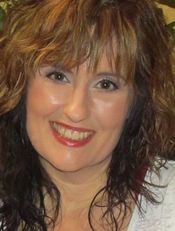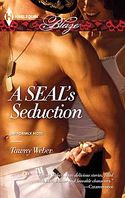 I love romances.  Reading them, writing them, looking at the hot covers.  I recall reading romances in the Fabio days – you know, when every hero was Fabio with different hair?  I loved the cartoon covers -not only because they were fun, but for the humorous story I knew they promised.  There are so many types of covers.  Sexy covers, sassy covers, dark covers, intense covers.  Ones featuring the couple, some with just the hero, a few with no characters at all.  The ones with babies, puppies, chocolate.  Every one of them sends an image.  A message about the book.  A snapshot, if you will, of the story itself.
Covers are that first peek at a story. Like a magnet, they often draw us across the bookstore, or pull our mouse over the screen, toward a particular book.  Actually if I had to say I have one cover peeve, it'd be that it in some way resemble the story inside.  Other than that, I'm an equal opportunity cover lover.
And then there are those cover cover-ups.  Made of paper, fabric or felt, they wrap around the book and hide the cover.  My friend has one.  Hers is cute, it says "I love romance" on the front and has a notepad (she keeps a log of all the books she reads) and built in bookmark.  I asked her once if she uses it to hide covers that make her uncomfortable.  Her response?  "Why would a cover make me uncomfortable?"
Like choosing a favorite among my own children, it'd be impossible to say which of my own covers is my favorite.  Especially in situations like this month, when I have two connected books that I'm promoting.  My February Blaze, A SEAL'S SEDUCTION is, well, oh yeah, it's hot.  A gorgeous torso, those dog tags dangling there, just so, and the heroine cuddled up behind him makes for a very sexy message.  I do love this cover.  And my March Blaze, A SEAL'S SURRENDER is just as hot.  This one is more focused on the hero's chest (with chest hair!! YAY – I love heroes with chest hair) and again, dog tags to show off that it's a military story.  The kiss is hot, showing that this is definitely a very sensual read.
There are a lot of elements in these two covers that do scream romance – sexy, military romance to be specific.  I definitely wouldn't want to put a cover cover-up on these.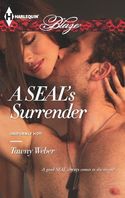 How about you?  Have you ever used a cover cover-up?  What kind of cover makes you go "oooo" and pick up a book without even looking at the title or author?  If you're reading on an e-reader, do you miss having that cover right there, in your hand, while you peruse the story?
A SEAL'S SEDUCTION book video |
A SEAL'S SURRENDER book video
Tawny Weber has been writing sassy, sexy romances since her first Harlequin Blaze hit the shelves in 2007.  A fan of Johnny Depp, cupcakes and color coordination, she spends a lot of her time shopping for cute shoes, scrapbooking and hanging out on Facebook.
Readers can check out Tawny's books at her website or join her Red Hot Readers Club for goodies like free reads, complete first chapter excerpts, recipes, insider story info and much more.  And for a limited time, she has a few open spots on her Street Team!
To comment on Tawny Weber's blog please click here.