As a writer of romantic suspense, I truly am fortunate to be a federal agent. Every day, and all around me, is true-life fodder from which to glean a great story and intriguing characters. That said, I don't write about any of my actual investigations or share any privileged or confidential information. I also don't describe anything that would compromise national security. Even with these limitations, I've seen and done so many interesting and crazy things on the job I'll never want for topics or characters to write about. Plus, I gotta say, most of my stories and characters spring from my imagination, not something I've seen or done on the job. Then there's procedure.
Most suspense novelists who are not in law enforcement or are not married to a cop or a fed have no other option save reaching out to a PD or agency's public affairs division to obtain a source for procedural information. I've heard from other authors that the success of this outreach is dependent upon the individual answering the phone. Sometimes they really want to help out and will go out of their way to assist, including providing guided tours in a patrol car, or a ride-along for a day. Other times, officers are busy and there just isn't time to provide that level of cooperation. So what is the procedure and why is it so daunting to write about it accurately and intelligently?
The specifics of procedure depend upon the agency or department, and whether you are writing about local, state or federal officers. Regardless of which it is, the basics are always the same. A typical investigation begins with an incoming lead or tip that comes from a witness, concerned citizen, victim, other department, etc. The tip, if appropriate, is followed up with interviews, surveillance, report writing, research, grand jury, search and arrest warrants, booking prisoners, trial, sentencing, to name a few.
When I write romantic suspense novels, it's often difficult to know how much reality or investigative detail to include. I strive to be accurate, but accuracy, at times, can be boring. If I went into the intense technical level of detail that Tom Clancy does in his military novels, most of you wouldn't get past the first chapter before heaving my book across the room. So all I can say is, I hope I got it right and found that perfect blend of reality, entertaining suspense, and of course, hot-hot romance.
BLOOD MONEY, Book 2 of my NYPD Blue & Gold series debuted January 23, 2017 and can be ordered. Check out the back cover copy and excerpt below. BURNOUT, Book 1 of this series is available now.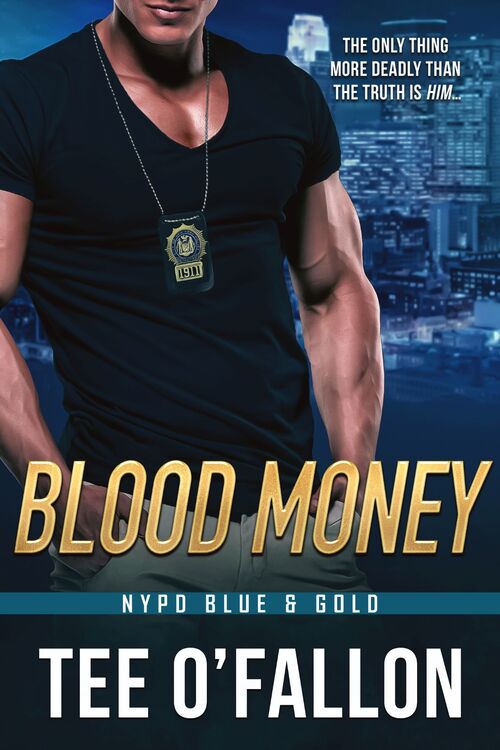 In the safety of his arms lies passion…and danger.
NYPD Detective Gray Yates has major trust issues. Protecting a serenely beautiful woman hiding enough secrets to take down an entire city wasn't something he bargained for. She's a loving single mother, hot as hell, and protecting her will test every ounce of his resolve.
Alex Romano is being blackmailed by the Pyramid—an elusive international organization of assassins every cop in the world is after. When Alex tries severing ties with them they refuse to let her go. The darkly dangerous detective she's irresistibly drawn to is her only hope of staying out of jail. He just might be her savior…or her downfall.
Despite efforts to maintain his professionalism, Gray can't deny the fiery passion Alex ignites in him. In an explosive confrontation, Alex's lies are revealed and Gray is faced with the most important decision of his life: trust the woman he's falling in love with, or arrest her.
Romance Suspense [Entangled Suspense, On Sale: January 23, 2017, e-Book, ISBN: 9781633758407 / eISBN: 9781633758407]
Excerpt
"The next piece of equipment you need to be familiar with is the locator transmitter." Gray unlocked the larger silver case on the table. Inside were a monitor, a GPS-type gadget pre-programmed with city maps, and a small plastic case containing the locator. "You'll wear this." He plucked the button-sized locator from the smaller case. "It uses a tiny watch-size battery. As soon as we turn on the system, this device will go active and transmit your location to this monitor."

"Who will be watching the monitor?"

"I will." He wouldn't trust Alex to anyone else.

She nodded. "Can we do a practice run with this, too?"

Gray gripped the locator's plastic case tightly. Not a chance in hell. That would involve Alex unbuttoning her blouse in order to clip the locator behind the front of her bra. As awkward as it was, he had to ask. "Uh, do you have a front closure bra to wear the day of the meet?" When her body stiffened, he added, "With the device's weak signal, the higher up on a person's body it's located the better the chances of picking up a signal, particularly with all the expected interference from tall buildings. Front closure bras are perfect, since the clasp neatly conceals the locator."

"Installed many of these on women, have you, detective?" Alex grinned, bringing much-needed color back to her pale cheeks.

"Very funny." Not. Just talking about having his hands anywhere near Alex's breasts was enough to give him a hard-on. "I'll arrange for a policewoman to do a test run with you the day of the drop."

"I want to do it now," Alex insisted. "I don't want to leave anything to the last minute. Please, can we just get this over with? I'm nervous enough as it is."

Without waiting for an answer, Alex began unbuttoning her snug black jacket, popping open button after button. Then she began unbuttoning her blouse, revealing the sexiest, laciest, white, front-clasp bra Gray had ever seen. His mouth went dry at the sight of her full breasts mounding above the edges of lace.

Shit. This is a bad, bad idea.

Damn his legs for not connecting with the part of his brain telling him to walk away. And for that other part of him that was beginning to harden painfully.

After taking a deep breath, Gray grasped the locator between his thumb and fore finger then began to clip it directly behind the clasp of Alex's bra. His hands were so large it was impossible for them not to brush against the smooth, curvaceous mounds of flesh. Her heart beat out a steady, accelerated thumping beneath his fingers. As he clipped the device in place, he raised his eyes to hers. Invisible electricity surged between them as brightly as a muzzle flash.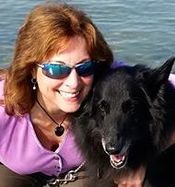 Tee O'Fallon is the author of Burnout and Blood Money, Books 1 and 2 of the NYPD Blue & Gold Series. Tee has been a federal agent for twenty-two years, giving her hands-on experience in the field of law enforcement that she combines with her love of romantic suspense. Tee's job affords her the unique opportunity to work with the heroic and sexy men in law enforcement on a daily basis. For Tee, research is the easy part!